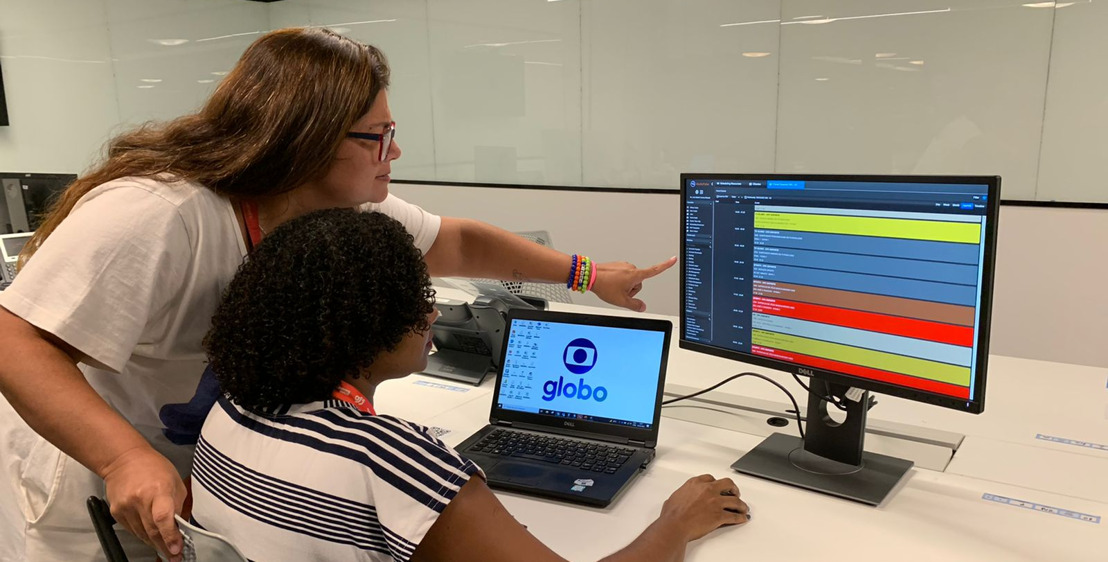 TV Globo Transitions from ScheduALL to Xytech's MediaPulse Cloud
The largest Brazilian television network selected MediaPulse for its integrated platform and cloud capabilities, allowing TV Globo to seamlessly share resources from different business verticals
Rio de Janerio, Brazil, April 20, 2022 — In 2019, free-to-air, Brazilian television network TV Globo launched UMASO GLOBO, the unification of five companies in the TV Globo group. As part of the unification strategy, TV Globo aimed to optimize all of its application portfolios. One of the most important transformational project for the broadcaster was ​ the consolidation of its existing planning and resource management solutions. With cloud architecture as a key driver, TV Globo selected Xytech's MediaPulse Managed Cloud to unify its planning, resource and billing solutions. This project upgraded their ScheduALL system. Xytech acquired ScheduALL in April of 2021, and TV Globo is the first major broadcaster to undergo the upgrade process to MediaPulse.
"When the announcement was made regarding Xytech acquiring ScheduALL, this reinforced our decision to migrate to the MediaPulse Managed Cloud solution," said Luciana Povoa, TV Globo's Head of Content Production Solutions.
Making the Switch
​The first stage of TV Globo's deployment took place in October 2021 when all of its business units using ScheduALL were migrated to the MediaPulse Managed Cloud. During the first stage, the two main business areas involved were technology, for journalism, entertainment and sports, and the sport content instance.
Then in December 2021, TV Globo carried out the second stage, bringing its Entertainment Production Execution area into MediaPulse.
"Following Globo's platform unification strategy, and aligned with the need to use new features enabling better capacity planning and scenario simulation, in July we will implement the 'Capacity/Demand' and 'Scenario Planning' modules," Povoa explained. "This implementation should bring us to a new level of resource planning and optimization. We're excited to be building this future in partnership with Xytech as this new module is still in development by Xytech team." ​
Today, TV Globo has approximately 3,000 registered users in the MediaPulse system with several operations management units logged in full time.
Efficiency Is Key
​TV Globo's content production is both intense and diversified, therefore the company demands efficiency in the use of its resources. This ultimately lead it to MediaPulse.
"The decentralized model of resource management in the history of operations drove TV Globo to a scenario where different platforms and legacy systems supported the process of resource planning and allocation. This made it difficult to optimize the the use of available resources in the company, as well as the demanding complex management of different applications," Povoa said, adding the new operating model required an integrated platform focusing on a vision of sharing resources from the different business verticals as well as the need for capacity planning and scenario simulation.
"MediaPulse Managed Cloud already had all these features and was aligned with our strategic solution architecture drivers," Povoa continued. "In addition, MediaPulse Managed Cloud presented a proposal for better usability and mobility, two of our mandatory requirements for the implementation."
The TV Globo project marks the initial roll out of the MediaPulse Capacity and Scenario Planning module and the partnership in developing this new functionality was a key selling-point for TV Globo and Globo's input was invalueable to Xytech. The new Module is available for demonstation at NAB 2022 in Las Vegas.

​Best-in-Class Support
​When TV Globo was ready to upgrade from ScheduALL to MediaPulse, Povoa said Xytech's leading support team was there to work with the broadcaster hand-in-hand.
"Xytech was always available for discussions and supported us during the entire decision-making process," she said. "The partnership in the discussions and implementations, as well as the readiness to understand the needs of the client is very important to the Xytech team, and it shows. Plus, the previous knowledge of Globo's business model also contributed a lot to the understanding of our requirements."
"The relationship with TV Globo has been essential with both ScheduALL and Xytech" said Greg Dolan, Xytech's COO. "We're so thrilled the first major project in the merged company was with TV Globo. Earning the repeated trust of our clients over long periods of time is critical to Xytech's success. TV Globo's partnership in developing and releasing the most important new functionality in MediaPulse is exactly how we, at Xytech, partner with our clients to make sure our products remain vital to their success." ​
About Xytech
​For more than 30 years, the world's premiere media companies have depended on Xytech to run their businesses. MediaPulse is the only end-to-end solution for the complete content lifecycle. MediaPulse provides scheduling, automation, asset management, billing and cost recovery for broadcasters, media services companies and transmission facilities in a scalable platform-independent solution. In April 2021, Xytech acquired the ScheduALL brand of enterprise resource management software for broadcasters and media companies, providing end-users with an even more robust product roadmap and greater global service offerings. For more information, visit xytechsystems.com.