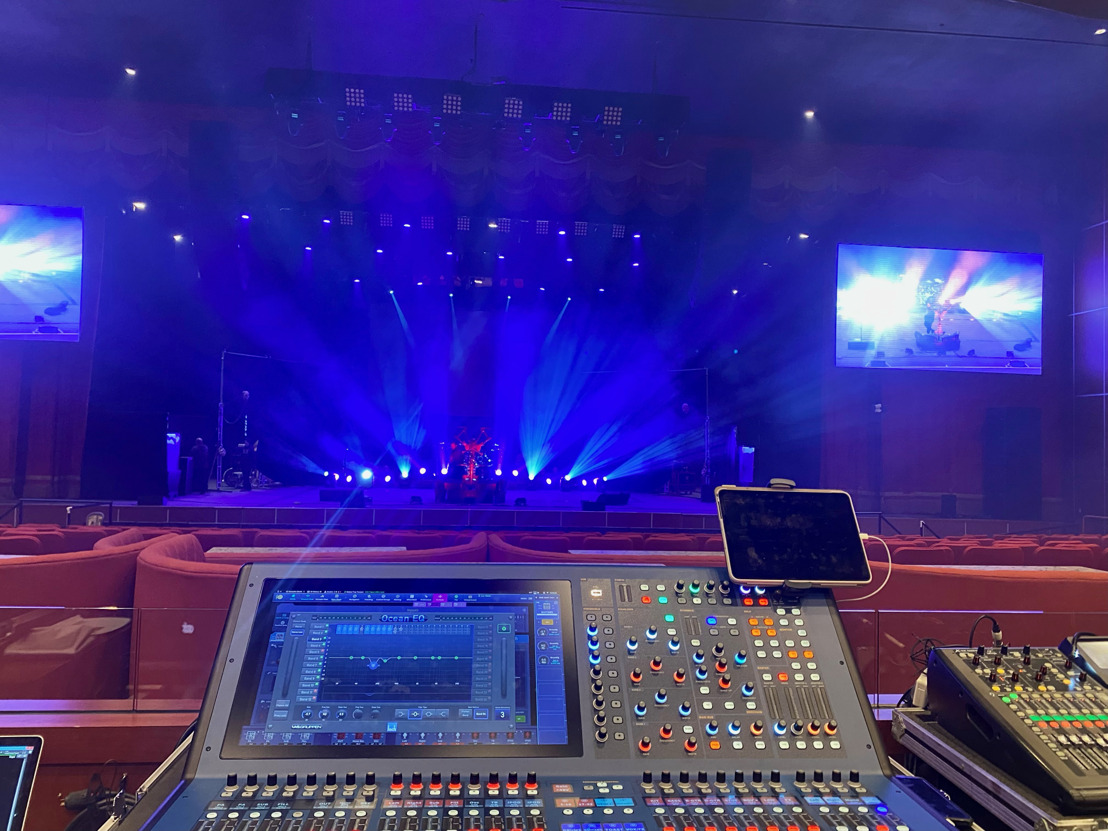 Rob Thomas Brings Sonic Weight to Apocalyptica and W.A.S.P. with Midas HD96 and AVL Media Group
40-year FOH veteran on designing the perfect scalable setup with his favorite 'aspirational' console
Pittsburg, PA, December 21, 2022 — Front of house engineer Rob "R/T" Thomas of R/T Audio has been an industry veteran in the live sound realm for the past 40 years, running live mixes for major rock and pop groups such as Third Eye Blind, Train, Sia, Weezer, and more. More recently he has returned to the music of his youth, exploring both sides of the 'heavy' coin by acting as FOH for cello-driven Finnish symphonic metal band Apocalyptica, and legacy LA rockers W.A.S.P. on tour around the world. The key to Thomas's setup on tour has been his set of Midas HD96 consoles, acquired through AVL Media Group and RPM Dynamics, which has allowed him to develop a scalable setup to suit any size or configuration of venue he finds himself working in.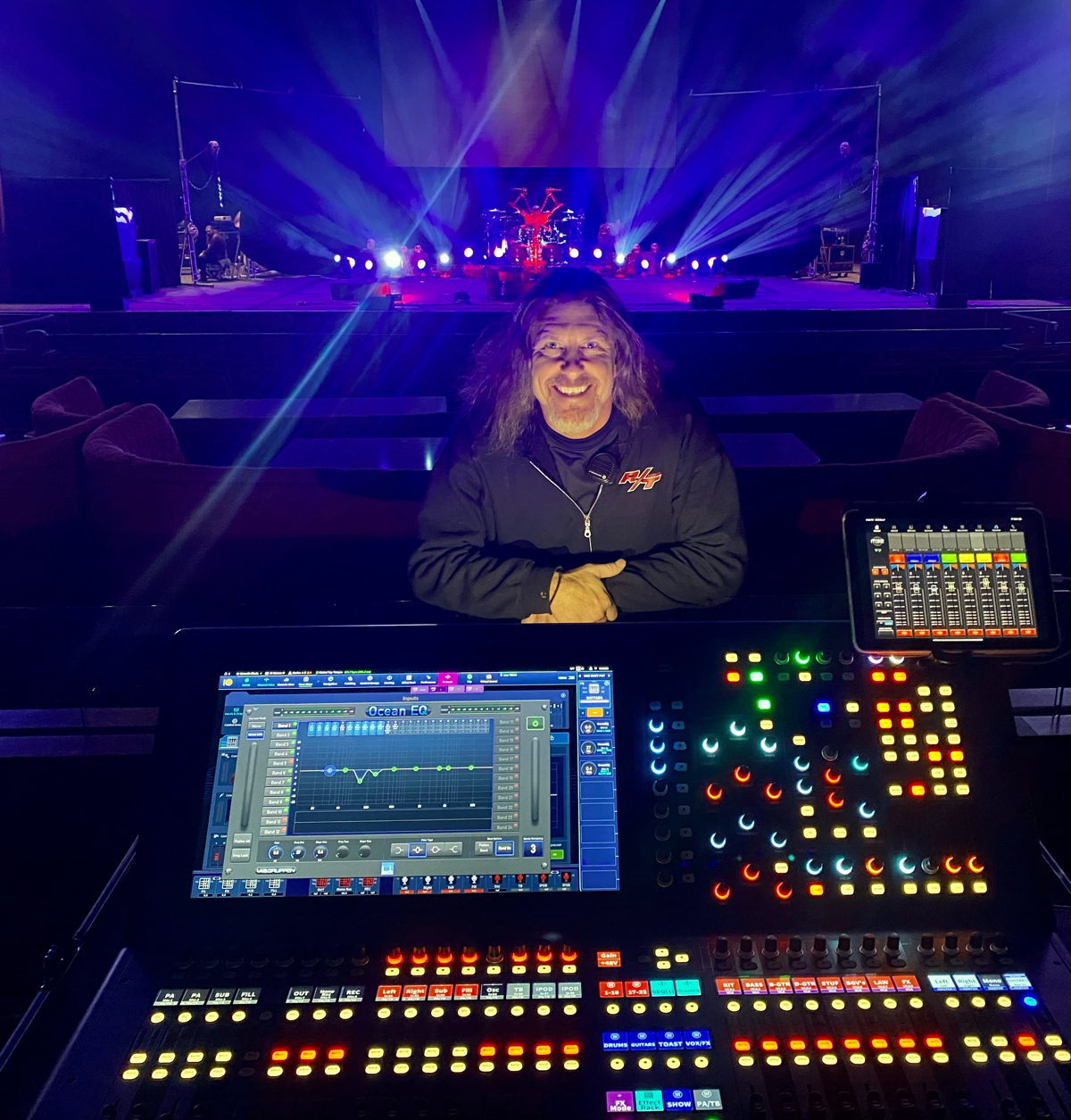 Reaching for the Midas touch
​R/T cut his teeth on large format analog consoles in the early 1990s and as such has developed his craft by chasing gear that gives him control over what he calls 'the weight' of the mix. A concept that applies to both the frequency content of the sound as well as its emotional impact, finding that control in modern digital equipment has occasionally been a challenge. "As an audio engineer I have a love and nostalgia for the analog world — the kind of color and detail that the gear of that era gave you control over," he explained. "Modern digital consoles give you more options, but the challenge is always finding ones that do that without sacrificing that 'weight' in the sound that you can feel in the room."
Midas consoles have set the tone for R/T's preferred workflow and sound since the beginning of his career. Describing them as an 'aspirational brand' that engineers like himself were proud to work their way up to, he was keen to begin working with the HD96 from when it was first announced. This led him to contacting AVL Media Group and Jim Roese of RPM Dynamics. "AVL and Jim have been great megaphones for the Midas platform and very easy to reach and communicate with," he said. "While other brands were hit by the COVID stall, they were able to provide me with the setup that I started using with Apocalyptica. I was immediately hooked."
"Midas has always been 'that console' for a certain generation of engineers — the one you'd get to play with at the bigger and better gigs. With the HD96, that excitement is still there for a new generation of audio professionals."
Making a wall of sound scalable
​Trekking across continents with Apocalyptica and W.A.S.P., R/T has needed to ensure that he has a flexible setup that can fill any room. Although both acts traffic in heavy music, the sonic requirements could not be more different. "With W.A.S.P. you have that classic heavy metal show — massive amplifiers, lots of side fills, a real fun, old school vibe," Thomas explained. "Apocalyptica offers a more unique challenge in that you are making a trio of cellos sound like a wall of guitars.Those instruments give you much more dynamic range and frequency content which can be difficult to mix properly."
"Knowing that and knowing the diversity of venues I'm hitting with both, I knew that I needed a setup that could serve all of these needs while still being scalable."
R/T leased a Midas Control Package from Jim Roese through RPM Dynamics that consisted of a Midas HD96 for front of house, and either a Pro Series [Apocalyptica tour] or M32 [W.A.S.P. tour] for Stage Monitoring. The flexibility in the monitor console was made extremely simple via the Midas DL231 mic splitting preamps which allowed each side of the splitter to have true analog gain staging and a 96k sample rate convertible to 48k for each side of the splitter. The stability and flexibility of the setup allowed Thomas to not only get everything he needed in the mix for both acts, but also easily train local sound techs to run monitor mixes when a touring monitor engineer was not available. "It was a very powerful package that was easy to tour with and easy to teach to people who weren't familiar with them," he said. "Everything was perfect right out of the box and it really does make me smile to do mixes like these on a Midas console again."
"Seeing AVL get involved has really helped Midas to get its brand back, and the fact that I've barely had to call them for service since I've started using the HD96 speaks volumes to Midas's quality and consistency," he continued. "At the end of the day, Midas is still that trophy brand for a lot of people — myself included. It's great to see that legacy continue."
For more information about AVL Media Group, please visit: http://www.avlmediagroup.com
About AVL Media Group
​AVL Media Group is recognized for being a reference in the areas of import and logistics. Founded in 1996 by Stephen Kosters, AVL Media Group is a distributor of professional audio, video and lighting products in North America. AVL offers sales, marketing and support expertise for brands seeking to conduct business in the U.S. and Canada. The company specializes in B2B project-based installations servicing tour sound companies, installers, contractors, integrators and system designers.