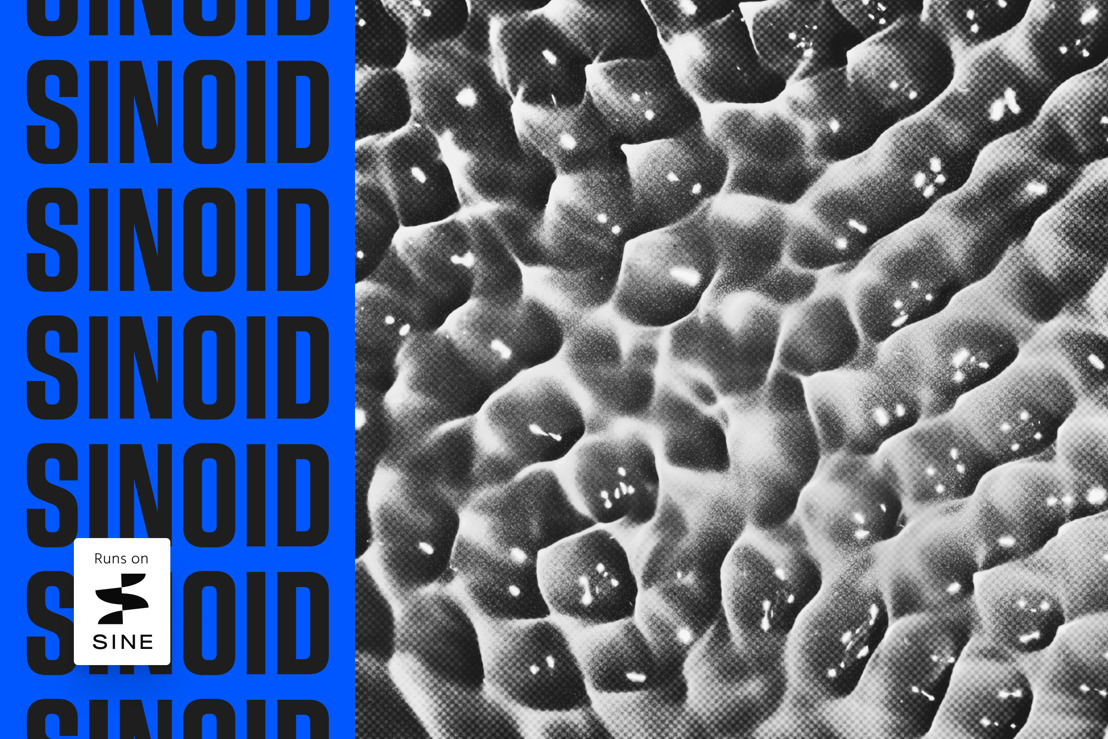 Orchestral Tools Explores the Building Blocks of Sound with Third Fabrik Collection: Sinoid—Mutated Sine Waves
Inspiring combinations of sine waves and acoustic instruments create evocative textures for composers and sound designers
BERLIN, GERMANY, March 16, 2023—Forward-thinking sample library developers Orchestral Tools have just announced the third installment in their experimental Fabrik series: Sinoid. The library is built around evocative combinations of basic sine waves and samples of real instruments through a variety of effects and sonic treatments. The result is a set of dynamically playable sounds and sound design elements that explore the outer limits of experimental textures both beautiful and savage. Sinoid is available now for an introductory price of €39 (regular price €59). For more information and to purchase Sinoid, please click here.
Purity of tone, entirely at your control
​The humble sine wave is the basis of all natural sounds, where combinations of waves at different amplitudes, frequencies, and phase relations result in every sound that we hear. Sinoid takes this basic truth as its starting point, but gives the player, composer, or sound designer the ability to dynamically mold these waves in tandem with purposefully matched instrumental samples to create evocative and dynamically playable sounds. The nine instruments, which also include the bass clarinet, bass flute, alto flute, bass ocarina, tenor ocarina, vibraphone, glockenspiel, and singing bowls, were all chosen for their distinctive tonal purity that molds organically with the character of the sine waves. The former provides an unmistakable human texture to every sound, while the latter is a springboard to exploring any type of sonic texture.
Sinoid's sound design patches utilize a treasure trove of boutique modular effects to create complementary layers for each sound that can be played dynamically with the mod wheel of your MIDI controller. The unpredictable, analog behavior of these devices results in changing patterns up and down the keyboard that are immediately inspiring. The 23 patches are divided into three categories: Stygian, for dark and ambient textures, Ethereal, for organic and atmospheric sounds, and Ravaged for the most immediate and experimental sounds.
"The basis of the Fabrik series is to bring the scope and playability of our orchestral libraries to brand new instruments drawn from electronic and experimental elements," said Orchestral Tools CEO Hendrik Schwarzer. "The combination of our chosen instrumentation for Sinoid combined with the complex processing is immediately evocative and inspiring while still retaining that crucial human element that's vital to composition. We hope that composers and sound designers find it as unique and inspiring as we do!"
For more information and to purchase Sinoid, please visit: https://www.orchestraltools.com/store/collections/sinoid
The intro offer for Sinoid ends on Thursday, March 30, 2023.
About Orchestral Tools
​Orchestral Tools makes premium-quality sampled instruments for professional composers. Notable libraries include the Berlin Series, Metropolis Ark, Tallinn, Tom Holkenborg's Brass and Percussion, created in collaboration with composer Tom Holkenborg, and Phoenix Orchestra, created in collaboration with composers Harry Gregson-Williams and Richard Harvey. Originally founded in 2005 by Hendrik Schwarzer, Orchestral Tools operates internationally from its base in Germany, with offices in Freiburg and Berlin.