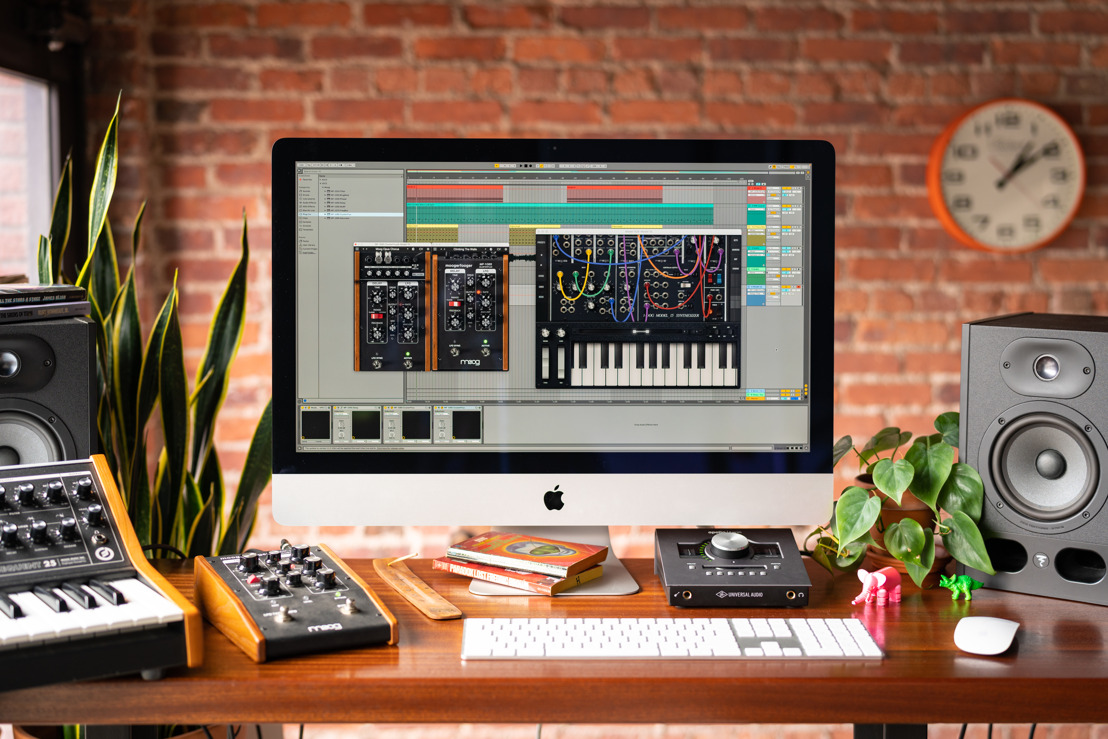 Moogerfooger Effects Now Available as Individual Plug-ins Starting at $59
All eight dynamic Moogerfooger Effects Plug-ins are now available to purchase individually or in customizable bundles through Moog's website and select dealers worldwide.
In October, Moog Music announced the return of its storied and sought-after Moogerfooger pedals—reimagined to make the sound and workflow of these beloved effects more affordable and accessible than ever.
The Moogerfooger Effects Plug-ins are a re-invention of all seven analog effects pedals (plus a brand new saturation tool), now available as dynamic, professional music production software, compatible with all major DAWs across Windows and macOS in AUv2, VST3, or AAX formats.
Since their release, the number one request from creatives has been the ability to buy individual instances of these plug-ins for more flexibility and customization over their sound. Today, the Moog team delivers on this user request: all eight plug-ins are now available for individual purchase as well as in customizable build-your-own sets of two or four.
From single plug-ins to the complete bundle, prices range from $59 to $279 USD. Keep reading to learn more about each individual effect and what makes this collection so powerful.
Browse all Moogerfooger Effects Plug-ins options here.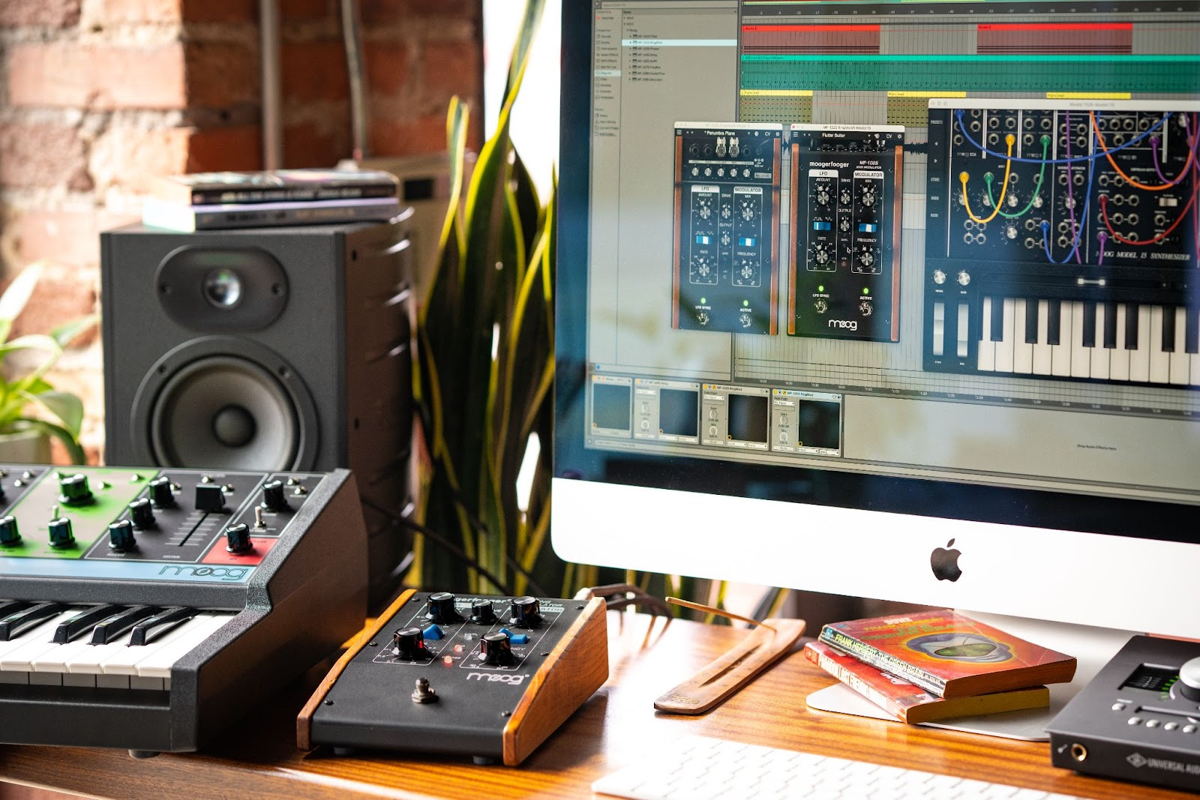 Meet the Moogerfoogers: Each Effect Explained
Each member of the Moogerfooger Effects Plug-ins family has been designed to embody not only the warm and vibrant sound of Moog's original analog effects pedals, but also the organic way in which the parameters interact to create a musical playing experience. With CV interconnectivity, stereo functionality, an extended feature set, the ability to run multiple instances, and presets, these effects tailor the classic Moogerfooger functionality to the modern digital creator.
Hear how these individual effects sound in this collection of samples created by synthesist and Moog instrument expert Lisa Bella Donna.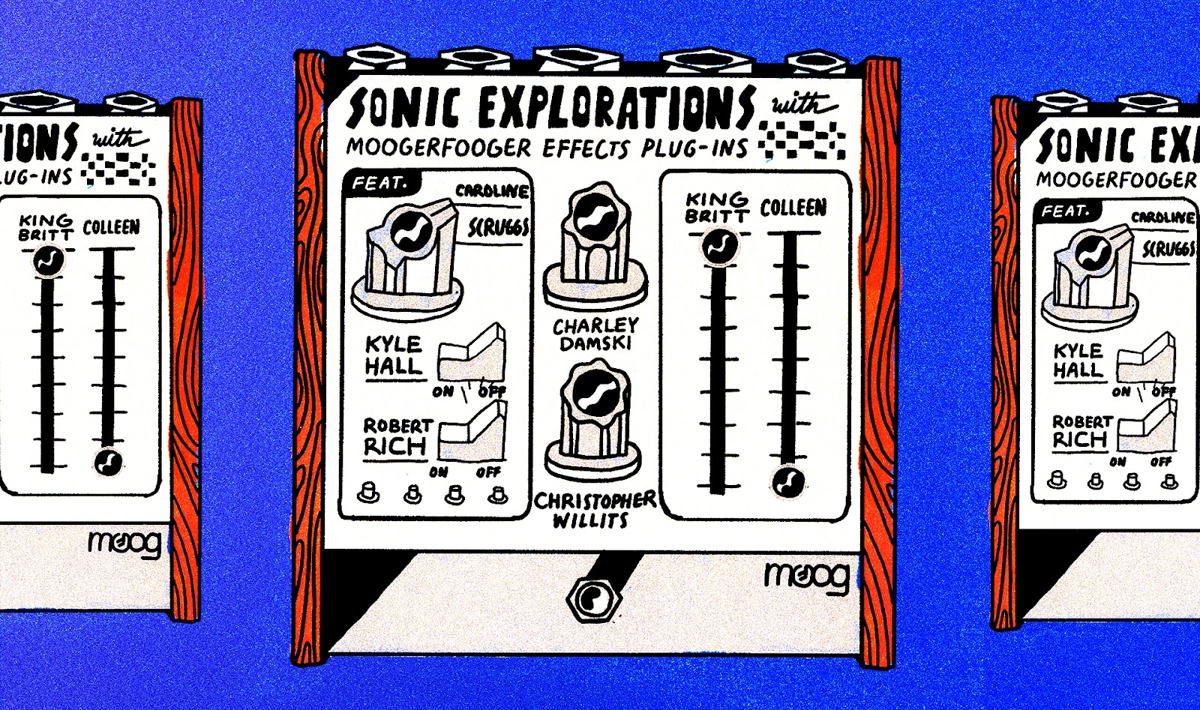 New Artist Compilation EP: Sonic Explorations with Moog Effects
Sonic Explorations is a new seven-song EP produced and recorded using Moog Music's recently released Moogerfooger Effects Plug-ins.
Spanning genres, these original compositions illustrate the sonic flexibility of this new effects family. Using a range of instruments to complement the software, seven artists explore effects as a tool for songwriting and sound design.
Sonic Explorations features tracks from Detroit-based deep house producer Kyle Hall; songwriter and thereminist Caroline Scruggs; genre-defining ambient musician Robert Rich; legendary producer King Britt; immersive ambient composer, producer, and guitarist Christopher Willits; electronic composer Colleen; and multi-instrumentalist Charley Damski. The compilation serves as a journey through seven unique approaches to effects-based composition.
This EP is now available to stream for free on Moog Music's SoundCloud. Listen here.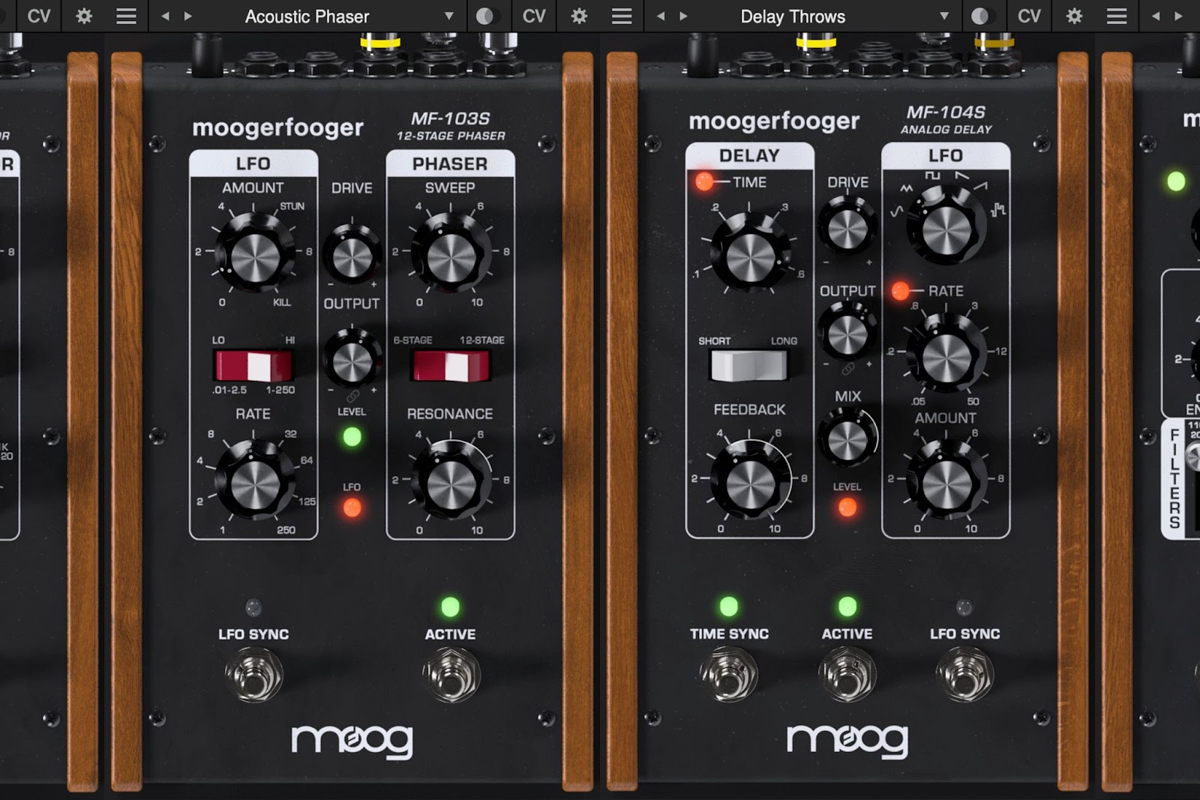 Now Available for Single Purchase, Mini Bundles & Full Suite
These professional sound design and audio production effects from Moog Music are now available for $59-$79 each.
Pricing
These professional audio effects are now available through Moog's website and select partners around the world. To get started, visit moogmusic.com.
Try any individual effect or the full collection for free with a seven-day trial!
Learn More about Moog Music
Moog Music is the world's leading producer of theremins and analog synthesizers. The employee-owned company and its customers carry on the legacy of its founder, electronic musical instrument pioneer Dr. Bob Moog. All of Moog's instruments are assembled by hand in its factory in downtown Asheville, North Carolina. Learn more here.
---