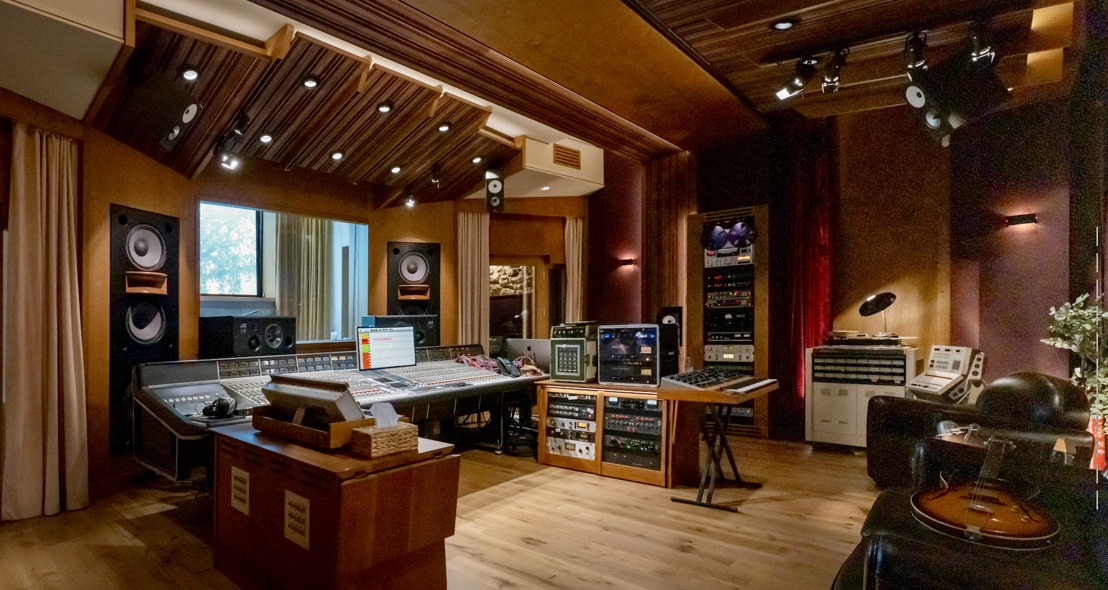 Mix with the Masters Chooses Symphonic Acoustics™ for Flagship Paris Recording Studio
Rue Boyer outfitted with Authentic George Augspurger™-designed speakers for the perfect mix of classic and modern sonic sensibilities
Paris, France, December 20, 2022 — Mix with the Masters (MWTM) has rapidly risen to be one of the most successful platforms in the world aimed at teaching the art of recording and mixing music by curating a potent blend of AAA-talent [Tchad Blake, Timbaland, Jack Antonoff, Chris Lord Alge, Bob Clearmountain, Alan Meyerson, Finneas, Hans Zimmer, et al] and high-quality educational content. Eager to expand their operations while also reenergizing the audio production community in Paris, the team recently opened Rue Boyer — a new flagship recording studio, video production, and teaching complex. To ensure that the studio would be true to the sounds of the classic American recording studios that inspired it, as well as serving as the perfect "home away from home" for the international engineering and producing talents that they partner with, MWTM co-heads Victor Lévy-Lasne and Maxime Le Guil sought out the expertise of Symphonic Acoustics and their Exclusively Licensed Authentic George Augspurger Designed™ monitors to outfit Rue Boyer's Studio A.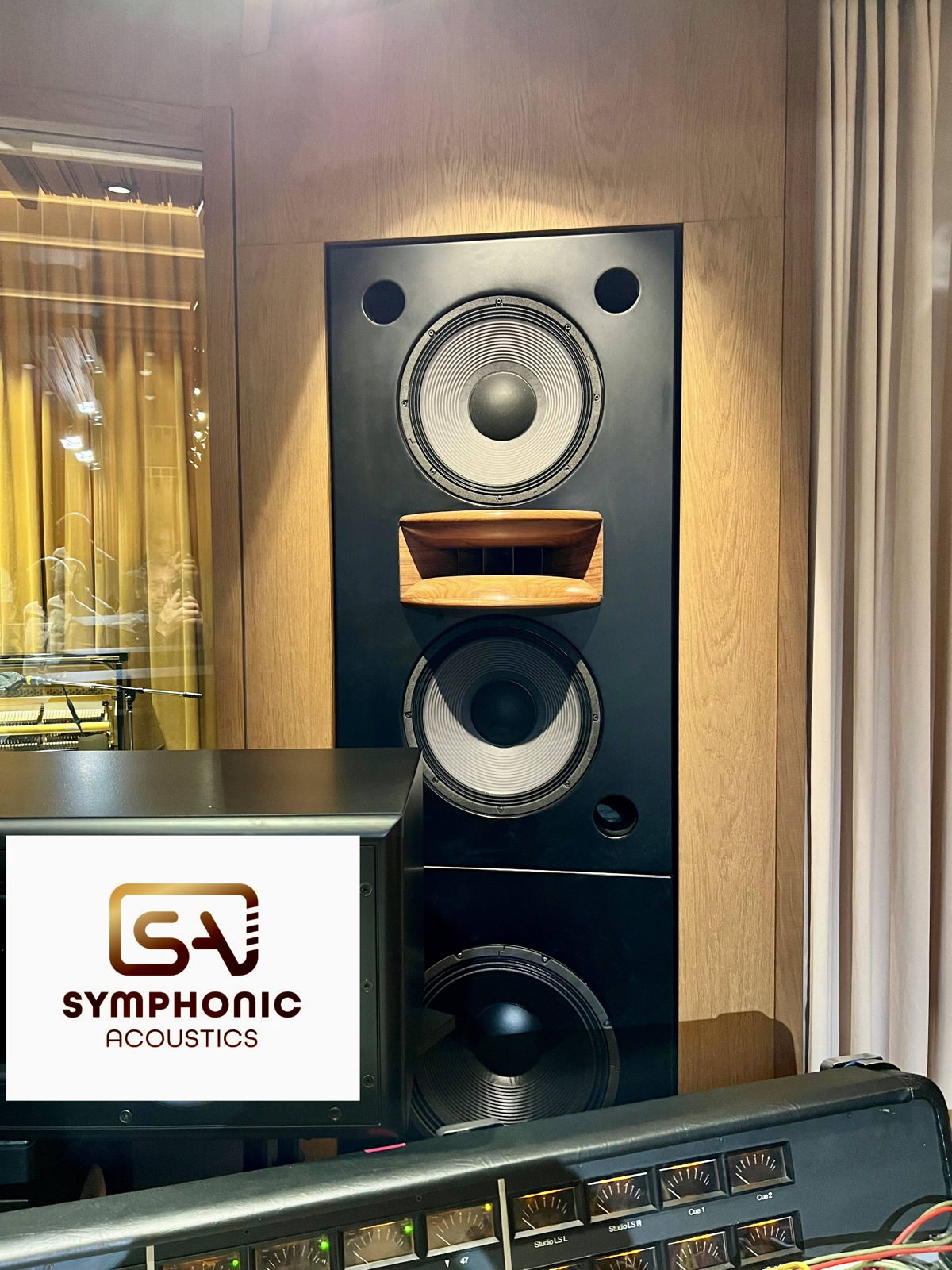 Classically inspired, made for the modern era
​Rue Boyer was designed by internationally renowned architectural acoustic design firm WSDG (Walters-Storyk Design Group), with Studio A made to serve as a multi-purpose facility that could be equally usable as a control room, live room, and conference room befitting the variety of operations that happen there on a daily basis. Given that, Studio A had some unique monitoring needs to take into consideration from the onset. "The dual nature of it was intended from the beginning," said Lévy-Lasne. "We wanted to be able to work at the highest quality production levels, while also being able to host seminars without any compromises."
"It was definitely a challenge to find a monitoring solution that could speak to all of that, while also offering a sound that would be inspiring to the engineers and producers that come from around the world to make music here."
In their search for the perfect monitoring solution, Lévy-Lasne and Le Guil recalled their experiences of touring classic American recording studios such as Electric Lady Studios and Jungle City that had inspired Rue Boyer. In addition to sharing the same studio designers, many of them had monitors designed by George Augspurger. Seeking that same classic sound but with the modern versatility, workmanship & precision that they required led them to Symphonic Acoustics. "Symphonic Acoustics monitors were part of WSDG's initial recommendations for the room," said Lévy-Lasne. "We were very familiar with George Augspurger's legacy and why his monitors are so well regarded. Knowing that Symphonic Acoustics is carrying on that legacy & pedigree in direct partnership with George made us very confident that this system would work perfectly for us." They are of the absolute highest quality and the only Authentic George Augspurger Designs™ commercially available in the market today.
"Collaborating with Mix with the Masters was so natural because they work with so many of the same engineers and producers that we do, Tchad Blake, Marcella Araica, Danja, Timbaland, Paul Epworth and countless others," said Symphonic Acoustics Founder PK Pandey. "There was a real opportunity to enhance what they wanted to accomplish with Rue Boyer and create a monitoring system that could cover all the bases of modern music creation and playback." We are the exclusively licensed manufacturer of George Augspurger Designs™ monitors, so our clients can be assured that they have an authentic product with the pedigree while all the benefits of current technologies available today.
The team utilized REDIacoustics NIRO™ process to determine the ideal speaker compliment, locations, and listening position for Studio A. This process ensures perfect speaker size, positions and acoustics for the room. The final system consists of a pair of Symphonic Acoustics Dual 15V monitors, custom-designed 18" subwoofers, and an array of multiple 12" subwoofers to adhere to the NIRO™ design. "Using NIRO™ in these room installations gives us an edge over other manufacturers because its iterative algorithms allow us to determine exactly what is needed with a level of precision and detail that simply wasn't possible before," Pandey explained. "You can have a complete detailed analysis of the room, granting necessary depth and insight to the monitor design.
"The Dual 15V's are well-suited to the room because they can handle the versatility of material that will be made at Rue Boyer," he continued. "They also benefit from our latest innovations in cabinet design, manufacturing processes, modern componentry & precision tuning which give them unparalleled performance."
"Using the Dual 15V's in the front and controlling the sound pressure with the subs was a great solution for us," agreed Lévy-Lasne. "They sonically fit the vibe of what we were going for, and the fact that Symphonic Acoustics was able to design custom walnut horns and match the aesthetics of the studio with the paint colors mean they fit seamlessly."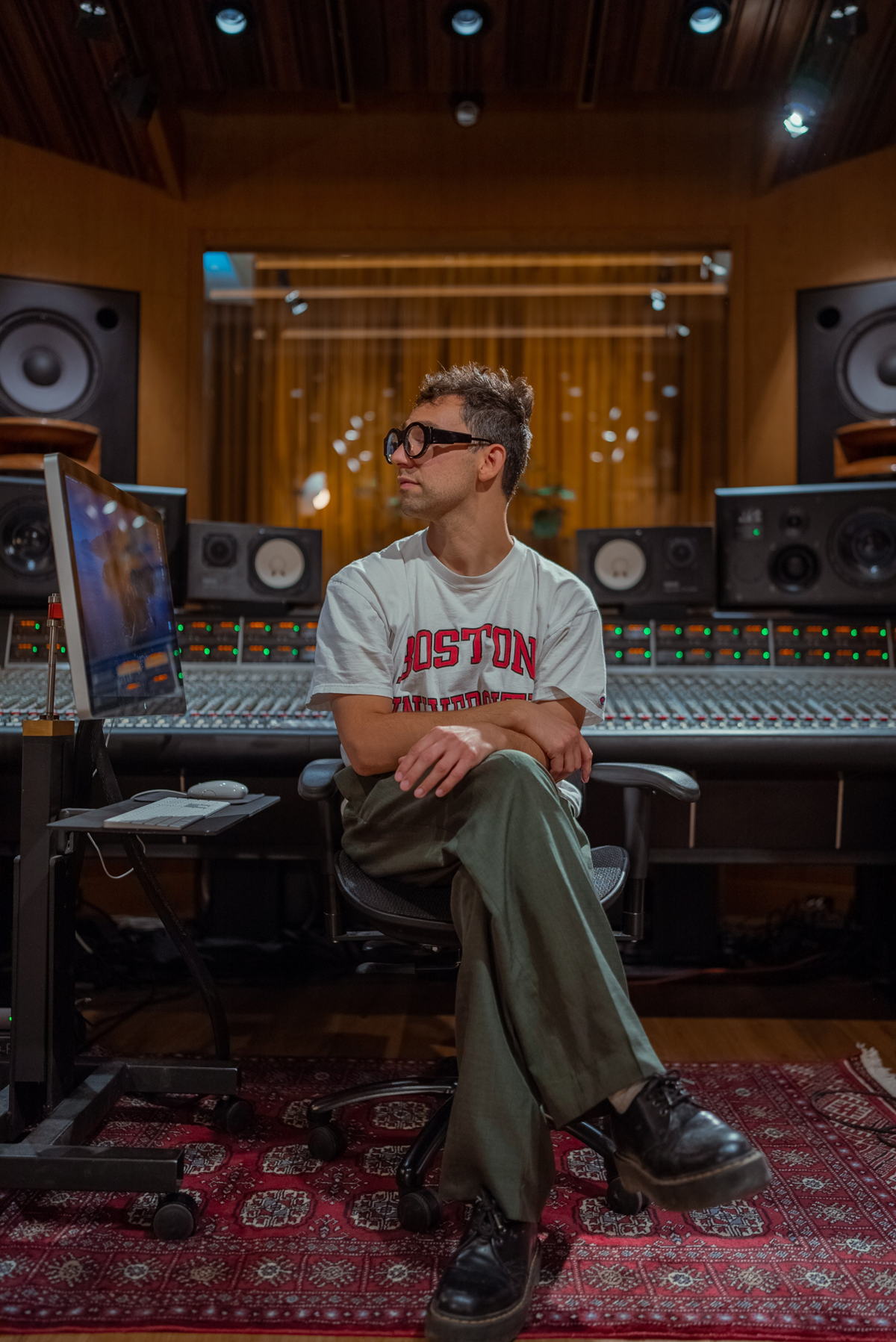 Reactions from the steady stream of talent visiting the studio for masterclasses or sessions have been equally positive, with luminaries like Jack Antonoff, Chris Gerhinger, and Tchad Blake giving their enthusiastic endorsement. The combination of vibe and sound in the studio captured that classic feel, while taking MWTM thoroughly into the future. "It was all about trying to combine the feel and quality of the old school with the best technology available," said Lévy-Lasne. "We wanted the best quality environment for the studio, so we made no compromises when it came to the quality of materials and technology, we used to create it," he said. "We found this was something we really had in common with Symphonic Acoustics — their commitment to the highest caliber of components, construction, and tuning made them the exact right choice for the studio. The fact that they are Genuine Augspurger designs is even better."
"We're very honored to be here," concluded Pandey. "Symphonic Acoustics now has its first high-end listening space in Europe in Rue Boyer – a studio that embodies everything we love about making music." We are proud to be the exclusive Authentic Augspurger Designed™ speakers, and Rue Boyer in Paris couldn't be a more perfect place to see and hear them."
To book your listening demo contact [email protected]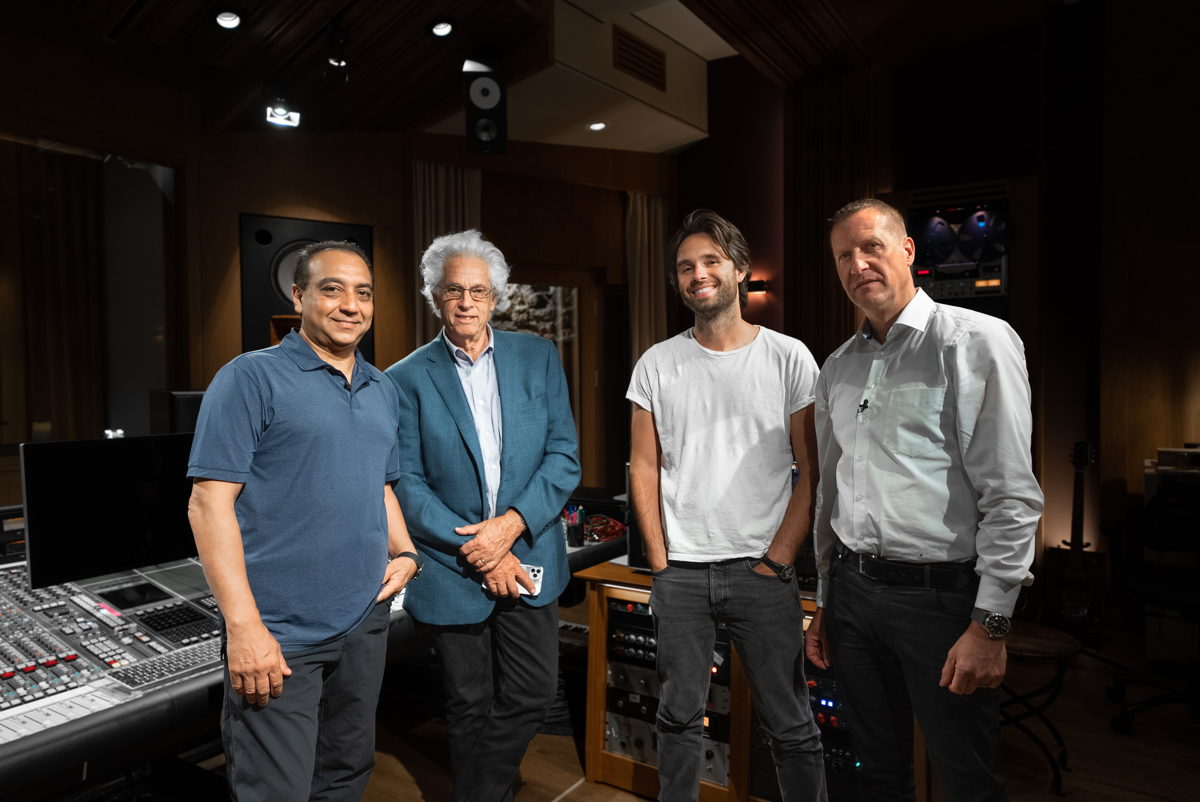 For more information about Symphonic Acoustics, please visit: https://www.symphonicacoustics.com
For more information about REDIAcoustics™, please visit: https://rediacoustics.com/
About Symphonic Acoustics
​Accurate | Precise | Power
​Currently manufacturing Authentic Augspurger™ Monitoring Systems and collaborating with George Augspurger on new designs, the Symphonic Acoustics client list includes Alicia Keys, Ann Mincieli (Jungle City Studios), Electric Lady Studios, Pharrell Williams, Paul Epworth, Marcella Araica, Nate "Danja Hills, Ronnie Jackson, Khari Cain, Sony Studios LA, RCA Studios LA , Luny Tunes, Daddy Yankee, Chris Brown, PJ Morton, Mix with the Masters, Rue Boyer & MORE…With over 25 years of experience in recording studio AV design, engineering, fulfillment, installation, monitor manufacturing and support, they have facilitated the end-to-end design and delivery of countless artist studios, commercial recording studios, content + podcast studios, and education studios + classrooms.