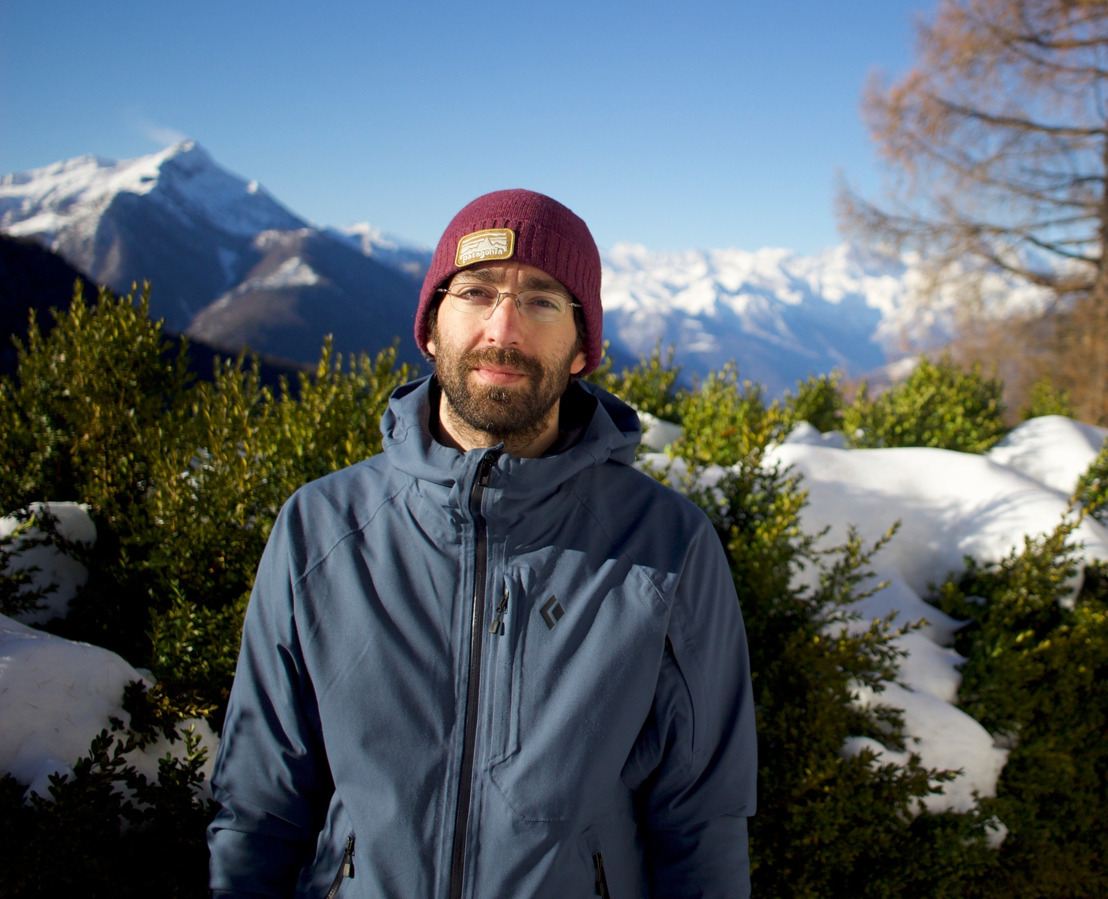 Mattia Cellotto Captures the Sound of Epic Destruction on 'Cataclysm' with Sound Devices MixPre-10 II
Innovative recordist and video game sound designer on the art of heightened reality and choosing the right tools for recording 'side quests'
MALMÖ, SWEDEN, September 6, 2023 — Mattia Cellotto has been making himself heard in the game development industry for more than a decade. In addition to working as a sound designer on AAA titles such as Battlefield V, Star Wars Battlefront 2, Star Wars Jedi: Fallen Order, and the Gears of War franchise, he has also utilized his talents as a field recordist and sound manipulator to develop his own series of special sound libraries. His latest — Cataclysm — showcases the innovative recordist chasing the heightened reality soundscapes of disasters, and creating a library of epic scale proportions to accompany the increasingly bombastic imagery of today's games and other media. In order to ensure that his source sounds of very real explosions, falling rocks, and felled trees were captured properly on location, Cellotto utilized his faithful pair of Sound Devices MixPre-10 II mobile audio recorders.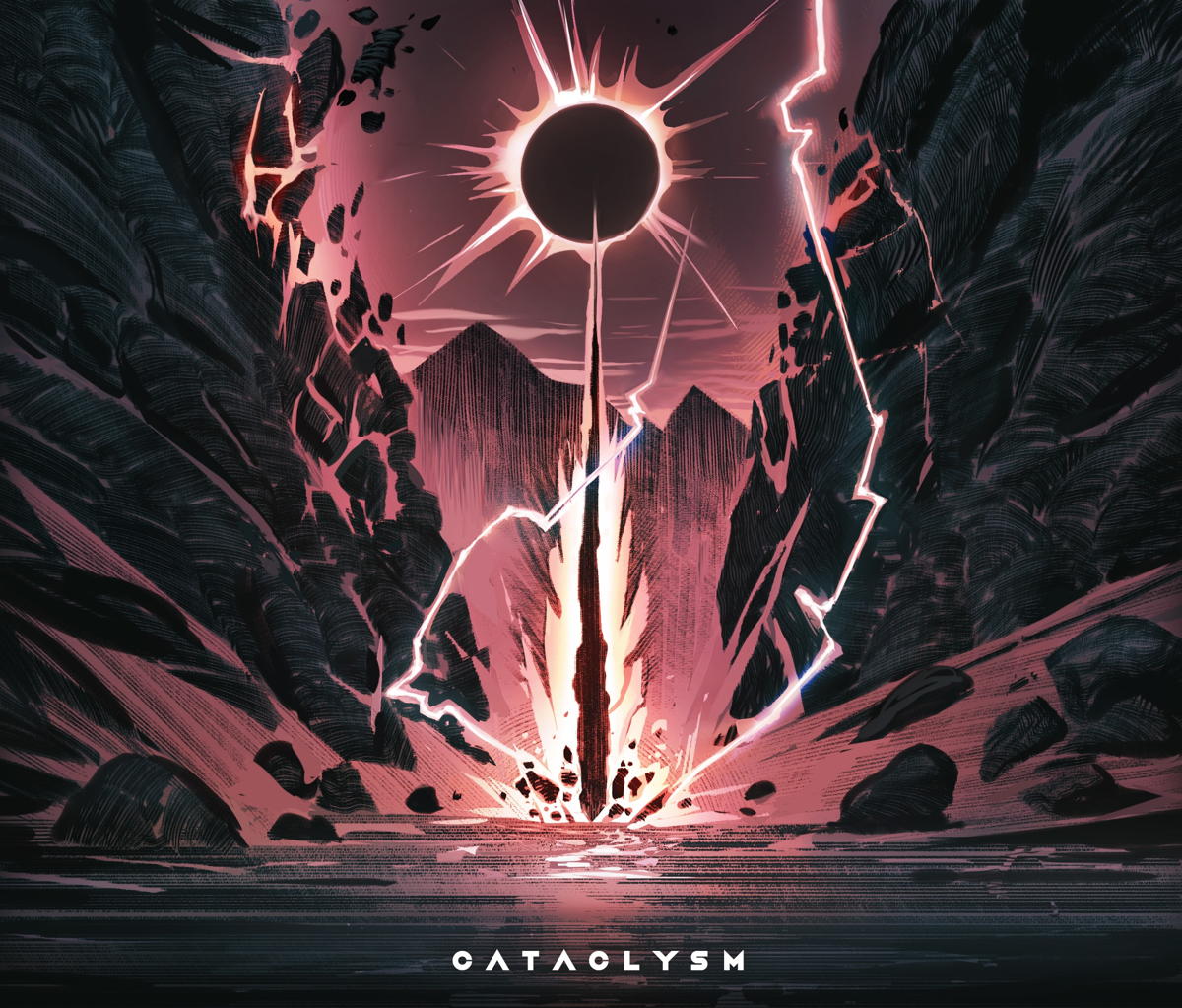 Inspiring sonic imagery with size and scale
​Cellotto's singular approach to chasing sounds has enabled him to carve out a unique niche in the industry. From the start of his career, he has always preferred to create his sounds from scratch rather than using existing libraries and has often focused on a hyper realistic approach to field recording. To him, the creative opportunity to capture something in a new way helps to give an added dimension and inspiration to any accompanying imagery. "I'm not obsessed with recreating reality exactly," Cellotto explained. "What drives my interest is finding creative and unusual ways of presenting identifiable sounds in a different light allowing them to be inspiring to those who make use of my collections."
In the case of Cataclysm, this different approach meant looking at the sounds of epic danger and environmental destruction from the perspective of scale rather than strictly immediate impact. Where most sound libraries focus on the initial attack of the sound and its impact-fulness, Cellotto wanted to also capture the largest possible response from the environment when these events take place, and give an aural weight to the event that can be felt for long after the fact. "One of my favorite sounds is rolling thunder in the silence of the Italian Alps — that sense of foreboding you can feel and the size of the storm that you can hear in the distance," he said. "For greater control over the recordings' outcome, I thought I could record explosions in these types of monumental landmarks to hopefully capture a similar type of sound."
"The main purpose of Cataclysm is to embody that enormity in a way that you can hear. Capturing the immense reflections of these sounds in landscapes that enhance their magnitude to the absolute maximum. The idea is to evoke this concept of untamed power in sounds so that professionals may use them for something that needs to feel incredibly consequential."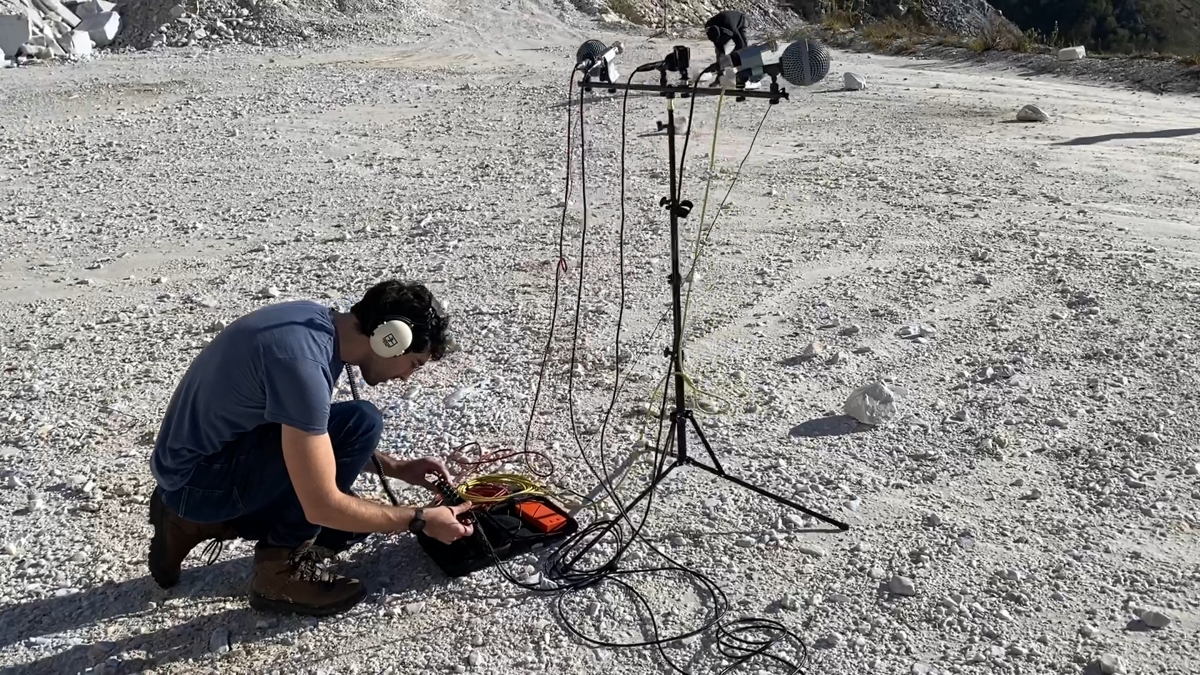 Stocking up for a sonic 'side quest'
​Cellotto traveled to several areas in his native Italy — specifically the iconic white marble quarries of Carrara as well as the frozen lakes and mountain ranges of the Italian Alps — to find the remote locations that would give him the type of uncontaminated, thunderous sound that he was looking for. Knowing that he would be putting himself in these less-than-friendly environments while setting off the controlled explosions, rockslides, and other elements required for his library, he knew that he needed rock-solid recording equipment that could stand up to the strains of his work while delivering the quality of recordings required. "The whole idea of these recording 'side quests' is that I am mostly doing them by myself and I need gear that will operate easily and well under these circumstances," he explained. "I've found that I can really rely on my Sound Devices MixPre-10 IIs in projects like this."
"They became my main recorders the second they came out because they were that much better than what I had before. Everything I previously tried had some form of limitation where it mattered to me, but the MixPre II series pushed past all of those and enabled me to do everything I wanted. The fact that it could handle extreme weather conditions so well made a big difference too — it hasn't let me down yet!"
Cellotto's setup for the recording of Cataclysm featured his pair of MixPre-10 IIs and a large selection of microphones with different characteristics and therefore purposes, placed at a variety of distances from the loud source and which would consequently require careful gain staging in a 24-bit recording environment. Some of the microphones would be placed very far from the explosions while others, such as his favorite stereo pair, a Sennheiser 8040 ORTF setup, would be placed very close to the action. "Whenever you are recording an explosion there's normally some level of compromise because the initial transient can clip so much compared to the tail of the sound — which is what I really wanted to get," he said. "Having the 32-bit float in the MixPre-10 II ensured that there was a good signal-to-noise ratio and high fidelity throughout, so I didn't have to worry about not getting what I was after, especially in conditions where monitoring more than 16 microphones in real time would be impossible and being able to trust the gear becomes paramount."
"I was able to get all of that initial 'oomph' without any digital distortion and was still able to bring up the originally much quieter environmental responses in post to sound larger than life, giving that sense of power that one wants in a sound like this. You get a decent event out of the transient of the explosion, too, but you're able to perceive the microdynamics, the rich texture of the tail of the explosion and its movement just as well."
Now available through A Sound Effect, Cataclysm embodies everything that he set out to create from the start. While planning his sonic 'side quest', he says that having gear that lets him focus on his creativity rather than the equipment is the key to unlocking his next set of sounds. "I get so absorbed in the moment when I am recording the elements for these libraries — it's very liberating," he said. "Not having to worry about it and knowing the equipment can stand up to what you're doing is a big part of that. I'm really pleased with how well the MixPre-10 IIs work for what I do, and I can't wait to take them on my next adventure."
For more information about Mattia Cellotto and to purchase Cataclysm, please click here.
About Sound Devices
​For 25 years, Sound Devices has created premier audio equipment that helps sound professionals capture superior audio. The company's products have been used on the sets of award-winning movies, TV shows, and documentaries. Sound Devices designs, assembles, and supports its products at their Reedsburg, Wisconsin, headquarters and their Madison, Wisconsin, and Rickmansworth, UK, offices. For more information, visit www.sounddevices.com.

Steve Bailey Hummingbird Media, Inc.