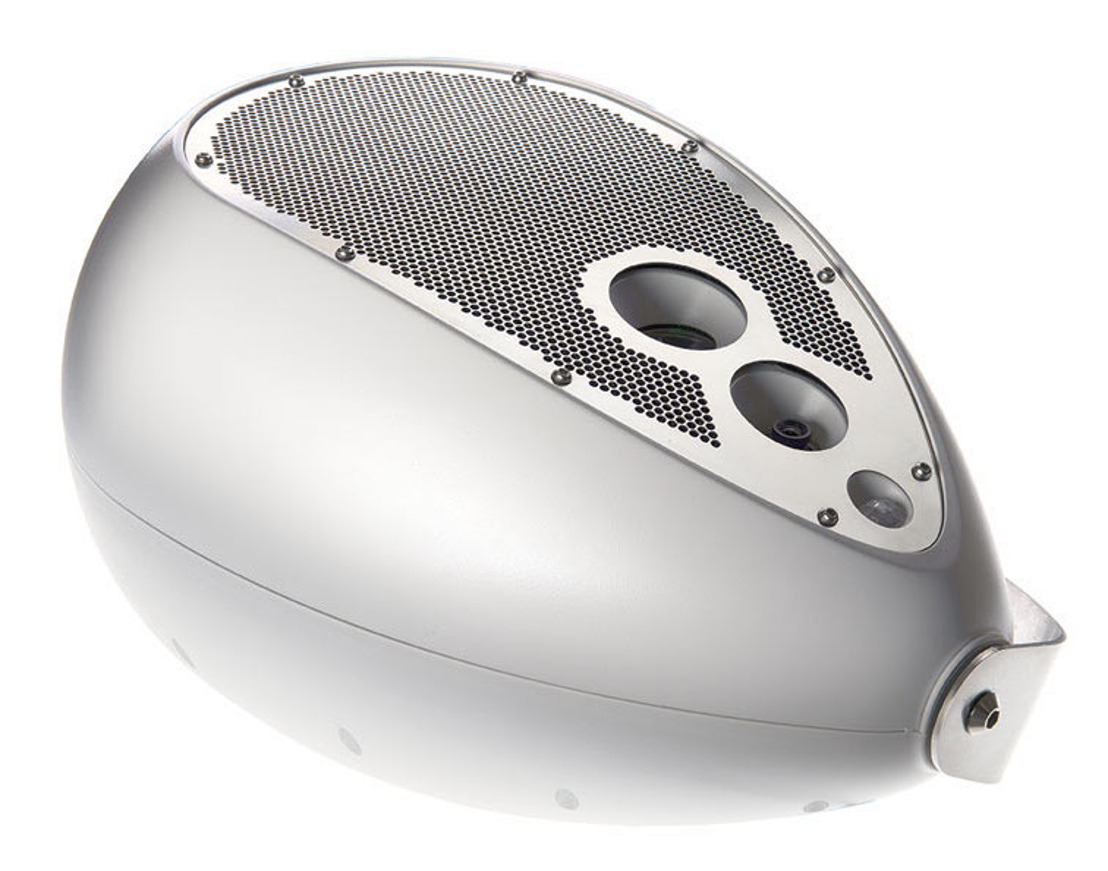 Magnum Power Security Named North American Distributor of Deva All-in-One Multimedia System
The newly distributed Deva is compatible with third-party softwares that detect thermal temperatures helping to combat Covid-19 within organizations
Rivervale, NJ, June 15, 2020 — Security technology provider Magnum Power Security has officially been named the exclusive North American distributor of the Deva, an all-in-one multimedia system that broadcasts messages, streams information, provides entertainment and ensures safety by collecting data. The distribution agreement is effective immediately, and Magnum Power Security is currently seeking resellers for the Deva.
Manufactured in Italy, Deva integrates multiple communication solutions into a single form factor. Deva's all-encompassing multimedia system features an HD camera, a high-powered full-range speaker, an array of ambient sensors and advanced connectivity options. Deva enables cross processing of data gathered through both its 'eye' and sensors with the implementation of third-party software. Completely weatherproof, Deva works wirelessly both indoors and outdoors as a small- and large-scale information and entertainment system and in safety and emergency systems that rely on real-time data acquisition.
"We are thrilled to increase Deva's footprint across North America," said Mark Meding, CEO of Magnum Power Security. "With installations at the Cincinnati Zoo and the Long Beach Convention Center, Deva offers organizations a solution that operates not only as public address and entertainment systems, but also features a wide variety of security solutions, from using software to support social distancing to monitoring spaces with its built-in HD camera. With this agreement in place, Magnum Power looks forward to helping organizations across North America create safer and more secure environments for their guests."

Combating Against COVID
As a certified product of security technology provider Genetec, the Deva's camera, high-powered speaker and multiple sensors are designed to complement each other and interact with third-party applications, offering a range of capabilities offering several services, from public address to entertainment to safety.
For organizations looking to mitigate Covid-19, Deva can help support social distancing measures through third-party software by identifying the number of people in an area. Deva responds in real-time when that number goes beyond a set limit.
Deva can also be integrated with a third-party body temperature measurement system to help security personnel screen employees and visitors entering a building. The Deva can provide an audio warning or latch and unlatch a turnstile to prevent an individual with a higher body temperature from entering a facility.
Deva can also be used both indoors and outdoors to transmit real-time or recorded emergency messaging. Integration into existing evacuations systems is also possible thanks to its connectivity options.
Other security features include its ability to witness an intrusion and trigger an audible alarm while alerting an administrator as well as its ability to spot an abandoned object with its 'eye.'
Deva Demos
For those interested in testing out the Deva, Magnum Power Security has an active demo system set up in Ardsley, New York. Available by appointment only, those interested can contact Mark Meding at 201-497-6366 or mark.meding@otrmktg.com.
For more information on Magnum Power Security or Deva, visit magnumpowersecurity.com.
About Magnum Power Security
Magnum Power Security is a distributor and installer of high-quality multimedia and security systems. Comprised of a team of professionals in the audio video and security industries, Magnum Power Security provides versatile and flexible solutions designed for a wide range of applications, including government facilities, theme parks, municipalities, performance spaces, schools and universities, warehouses, and houses of worship. For more information, visit magnumpowersecurity.com.