Lizzo is Back On The Road, Joined by Solid State Logic Live L550+,SSL Fusion and THE BUS+
SSL Live L550+ console is the choice for sound quality, flexibility and onboard processing
Los Angeles, California, March 8, 2023 — The latest leg of Lizzo's The Special Tour is currently taking the pop star — who recently added a fourth Grammy Award to her collection, winning Record of the Year for her "About Damn Time" single — across Europe, the UK and North America through summer 2023. Since the start of the tour in 2022, front-of-house engineer Nick "Gauge" Todd and monitor mixer Rico Gonzales have both been behind SSL Live L550+ consoles supplied by global production provider Solotech. Gonzales additionally uses an SSL Fusion processor and an THE BUS+ compressor and dynamic EQ, and Todd has also recently added a Fusion at FOH.
The two engineers switched to SSL Live desks for the three-month-long first leg of The Special Tour, which got underway in September 2022. The pair made the move to SSL at the suggestion of Gonzales, who has been with Stevie Wonder since 2014, mixing monitors for him during the past six years on an SSL Live console. He has also had years of experience working on SSL 4000 and 9000 Series desks in recording studios around Dallas, Texas.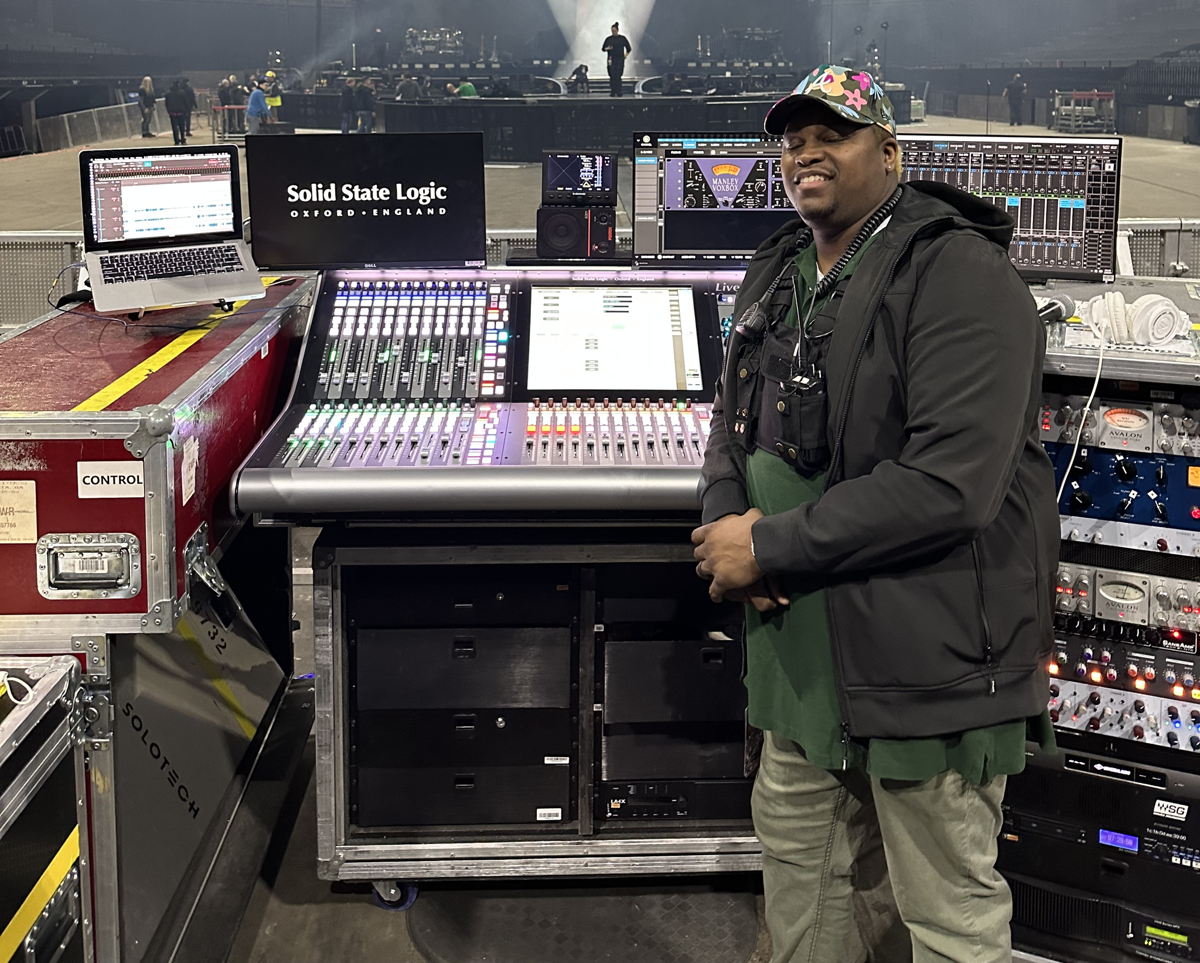 Sonics by SSL
​For all the SSL Live console's features and functionality, Gonzales is clear about why he made the switch: "My main reason is the sonics. Then, the onboard processing and all the EQ." He was previously using a variety of outboard hardware but has been eliminating some of it in favor of the SSL Live's onboard processing. "The dynamics don't feel 'hard' unless you want them to. They're very, very smooth, very analogue feeling. I've been using the Blitzer on the bass," he offers as an example, "and a little bit on kick and snare and the drum bus. Before, I was using an outboard dynamics processor, but I'm trying to see how much I can get away with using on the console, because it makes life easier."
Todd, at front-of-house, also welcomed the change to SSL for the sound quality improvements over the previous brand of desk that he and Gonzales were using. "I find myself using less EQ with this console," says Todd, who has been with Lizzo since 2021 and has also worked with Doja Cat, SZA, H.E.R., Normani, Vince Staples and many others. "Sometimes, things going straight through the desk and the preamps with no EQ sound great on their own."
Beyond that, Todd continues, "The console does so much. There's lot of onboard processing — and I use a lot of it. You really don't need anything else but the desk. And I honestly love the way the faders feel. They give me real nice feedback."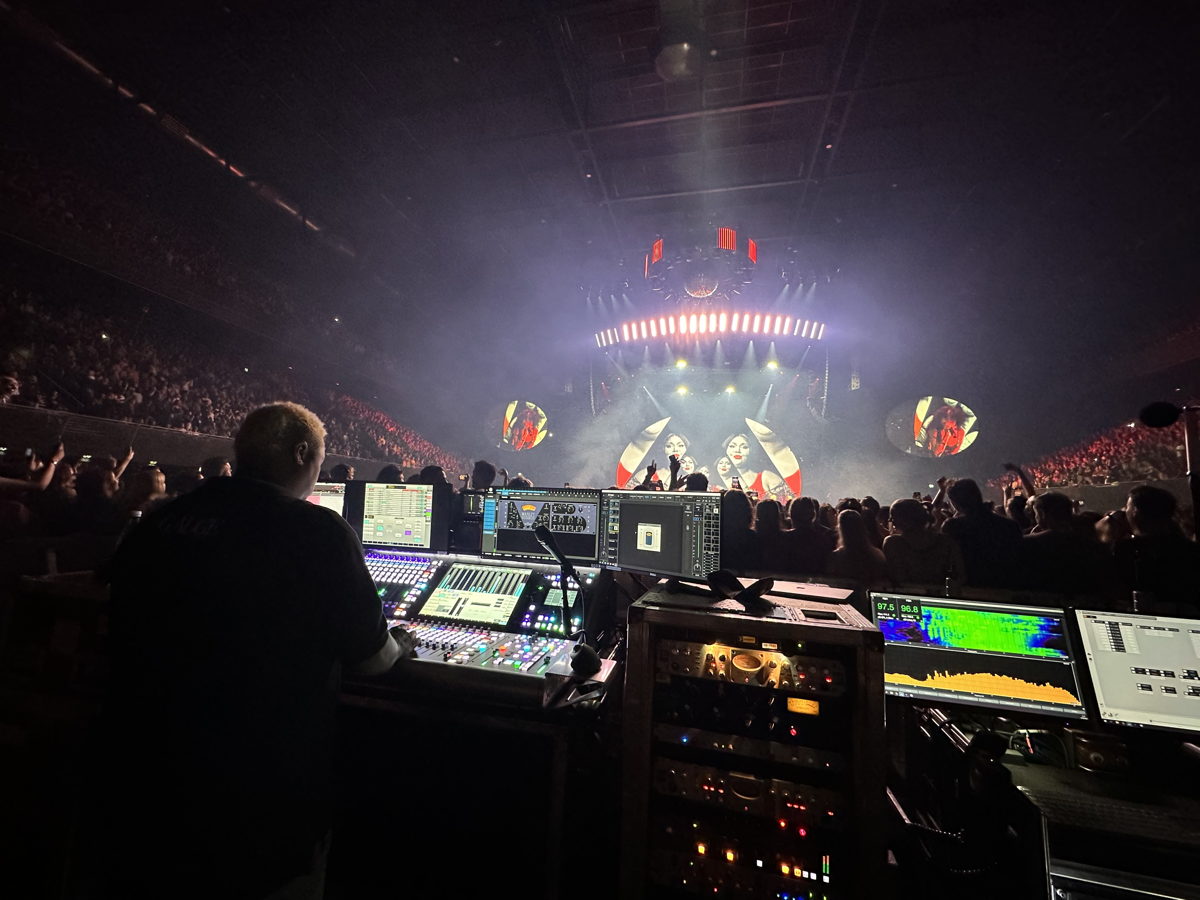 On board with Fusion and THE BUS+
​Gonzales does carry some outboard with his Live console, though, and two key pieces are the SSL Fusion and The Bus+. He brought one particular mixing practice that he developed while working with Wonder to Lizzo's live production, where he generates 10 mixes for the artist, her five-piece band and the production crew from about 72 stage inputs. For Lizzo's in-ear mix, "I mix off the left/right bus. I learned this from Stevie, because I mix only his ears," he says. (Wonder's live production employs a second monitor mixer just for the band.) "I make a band bus — a mix-minus — and I process that with an SSL Fusion and SSL The Bus+, then it goes into a hardware limiter."
With that processing chain, Gonzales continues, "It keeps everything nice and firm in her ears, like she's singing to TV tracks. Then, her mic and the audience live on top of that mix. If the drums or anything hit a certain peak that limiter keeps it under control, so everything stays around the same RMS levels." On the Fusion, he adds, "I'm using just a little spread and color. I'm using the Vintage Drive and the Stereo Image a little bit. That's all in the chain that's on just the music bus. It keeps it nice and in-your-face."
A couple of weeks into this latest leg of The Special Tour, Todd reports that he has been knocked out by the performance of the Fusion. ​ "I absolutely love the sonic characteristics of the Fusion. It's been my secret sauce on this European leg of the tour," he says. "The space and depth that it gives is unreal. It makes everything become real in a way that cannot be described with words; you just have to experience it to understand. With this addition to my FOH package, the shows have been unreal here in Europe."
As for The Bus+ at the monitor position, Gonzales says, "I'm still playing with it, making my way into it. There's a lot in that box." He has been trying the Low THD feature, which limits the amount of low frequency distortion to produce a cleaner low end. "What that does is amazing," Gonzales says. "And sometimes I'll toy around with the D-EQ dynamic EQ."
Gonzales has also been using an SSL Live when working at conferences and other events with Bishop TD Jakes of The Potter's House church in Dallas — which installed three SSL Live L550 consoles in 2021 following his recommendation. "I use the Sourcerer de-noise plug-in on his lapel mic," he says, and it acts very much like another popular de-noise software. "It cleans up the vocal quite a bit, especially a lav mic in an arena or an exhibition hall. So I've been trying that out on some of the vocalists with Lizzo," he reports.
Todd has also been making use of some of the SSL Live desk's onboard plug-ins. "I like The Sourcerer; that's really cool and something I've found myself using a lot," he says, referring to the primary source isolator plug-in, which drastically reduces or even eliminates feedback and microphone bleed. "And the compressor plug-in; I love using that on bass."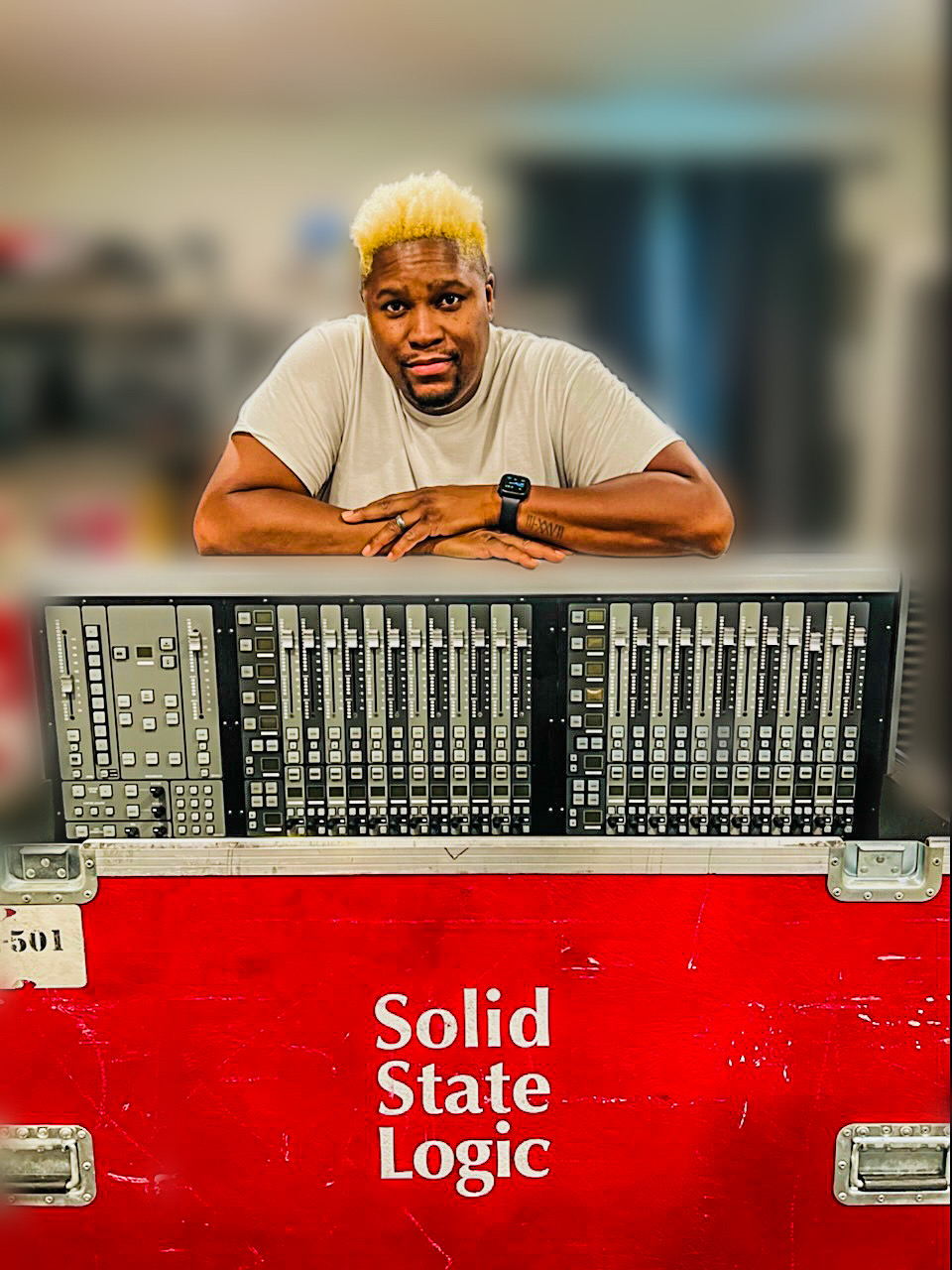 SSL unwavering support
​Having been using a different brand of console for a long time, Todd also comments, "It was really daunting for me to learn a new platform. But I was willing to do it as long as I had time, because I didn't want to try to figure it out at rehearsal." Fernando Guzman, SSL Live Product Specialist, arranged for an L550+ to be shipped to Todd's house, where he has a studio setup and was able to mix using some of Lizzo's live multitrack recordings. "I had it for two weeks before rehearsals and I just fell in love with it — the way it's laid out, the way it feels. Everything about it pretty much is amazing."
Plus, he reports, "I was able to get some classes from some of the representatives from SSL. We had a Zoom call, and they were able to remotely dial into the Live console and show me certain things on it. It was a great experience from the word go."
​
About Solid State Logic
​Solid State Logic is the world's leading manufacturer of analogue and digital audio consoles and provider of creative tools for music, broadcast, live and post production professionals. For more information about our award-winning products, please visit: www.solidstatelogic.com.