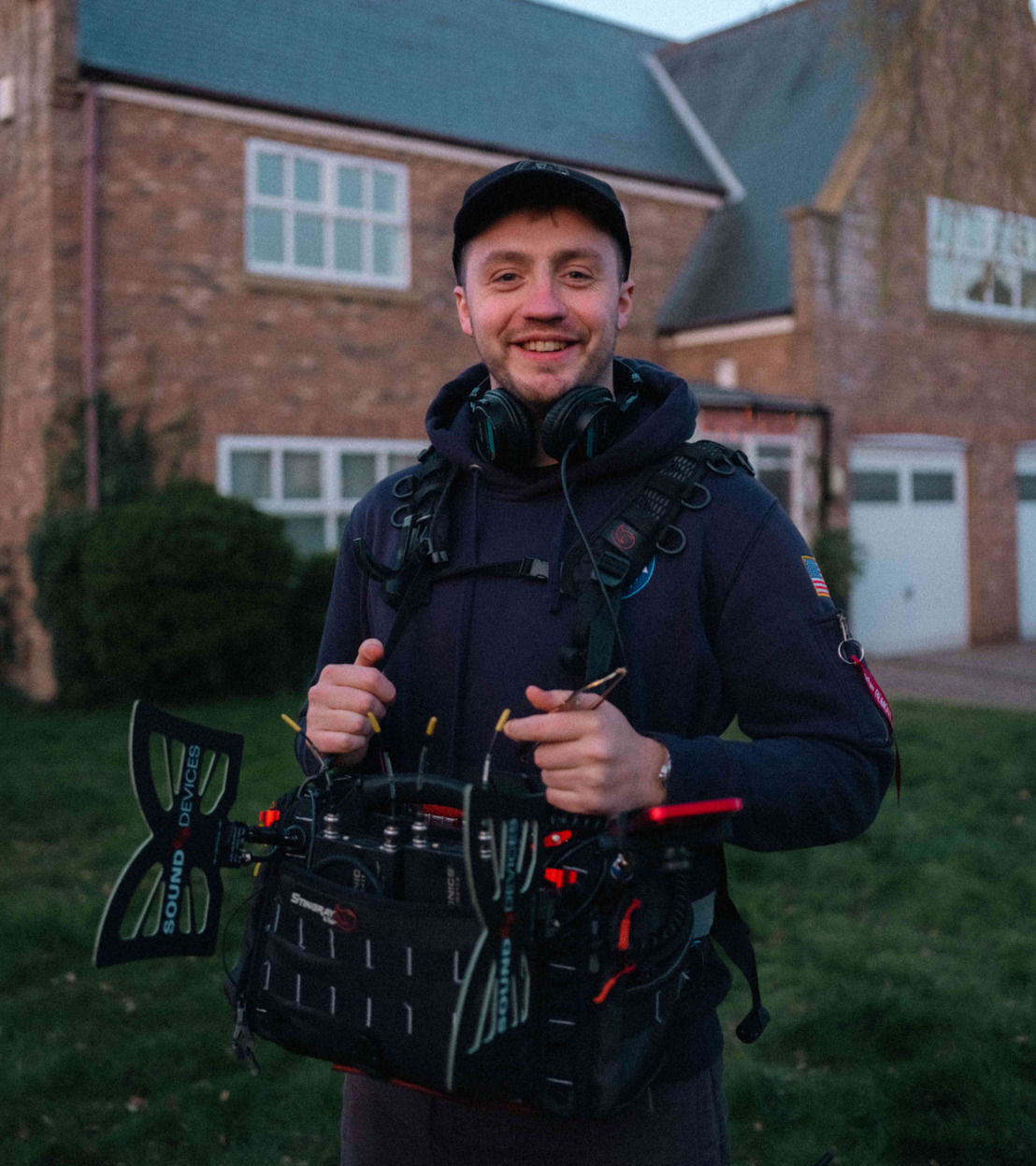 Joshua Dykes Gears Up for His Passion With Sound Devices A20-Nexus
Rising production sound mixer on the mentorship of Manchester's film production community and bringing professional quality gear to independent production
Manchester, United Kingdom, May 17, 2023 — Joshua Dykes has quickly leapfrogged his way into being one of the most in-demand production sound mixers in his native Manchester. Balancing regular work with the BBC, Bravo, and ITV alongside independent feature projects such as Bonus Track and I'll Play Mother, Dykes had distinguished himself with a no-nonsense approach to on-set sound mixing that prioritizes focus, preparation, and using the right tools for the job. Dykes's most recent addition to his ever-evolving sound kit is the Sound Devices A20-Nexus digital wireless receiver, an upgrade that has given him the ability to tackle more ambitious projects in the UK, Europe, and beyond.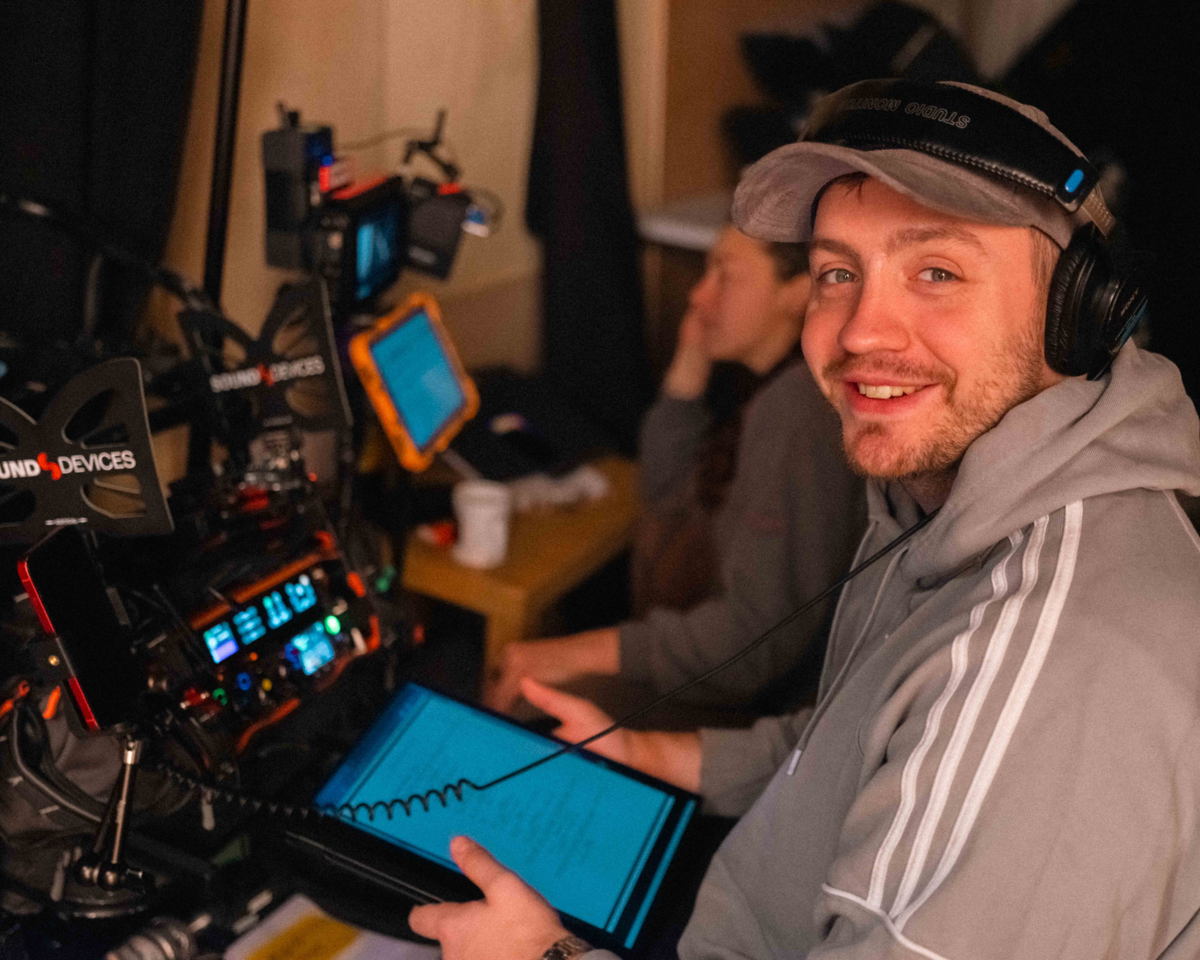 Independent roots, professional ambitions
​The roots of Dykes's approach stem from his involvement in Manchester's independent film scene. He credits the mentorship of local professionals for mentoring him early on and teaching him the values that would become a driving force in his work. "The freelance way of life was always appealing to me because it's all about the passion and hard work — putting that effort into the projects and everything you get out of it goes right into fueling the next one," he explains. "Manchester has always had a tradition of mentorship in our film production community and once you get to a point that you're getting proper gigs, you pass that on to the next generation coming up."
"It's an ethos that really influences how you approach a career — getting the job done, doing it well, and ensuring that you learn and understand the tools that you need to do it so that you can take on bigger and better projects."
Keeping ahead of the needs of the job has played a major influence in Dykes's approach to his equipment. Whether it be assembling small on-the-go kit bags for his regular news work with the BBC or upgrading his wireless infrastructure ahead of a long feature shoot, he has always been keen to invest in the things that will keep him ahead of the needs of the shoot and ensure maximum effectiveness on set. "It was obvious to me early on that ensuring the quality of my work from an equipment standpoint was extremely important to moving up in the world, so I've made it a priority," he said. "Not only does that guarantee overall sound quality, but you're saving time and money for the production when you can do it all yourself with the right gear."
"There's also the added benefit that when I'm passing down the mentorship I was fortunate enough to receive earlier in my career to the younger guys in the field," he continued. "Being leant the Sound Devices MixPre and 8-Series Mixer/Recorders early on prepared me for professional work, so I'm proud to be able to do the same."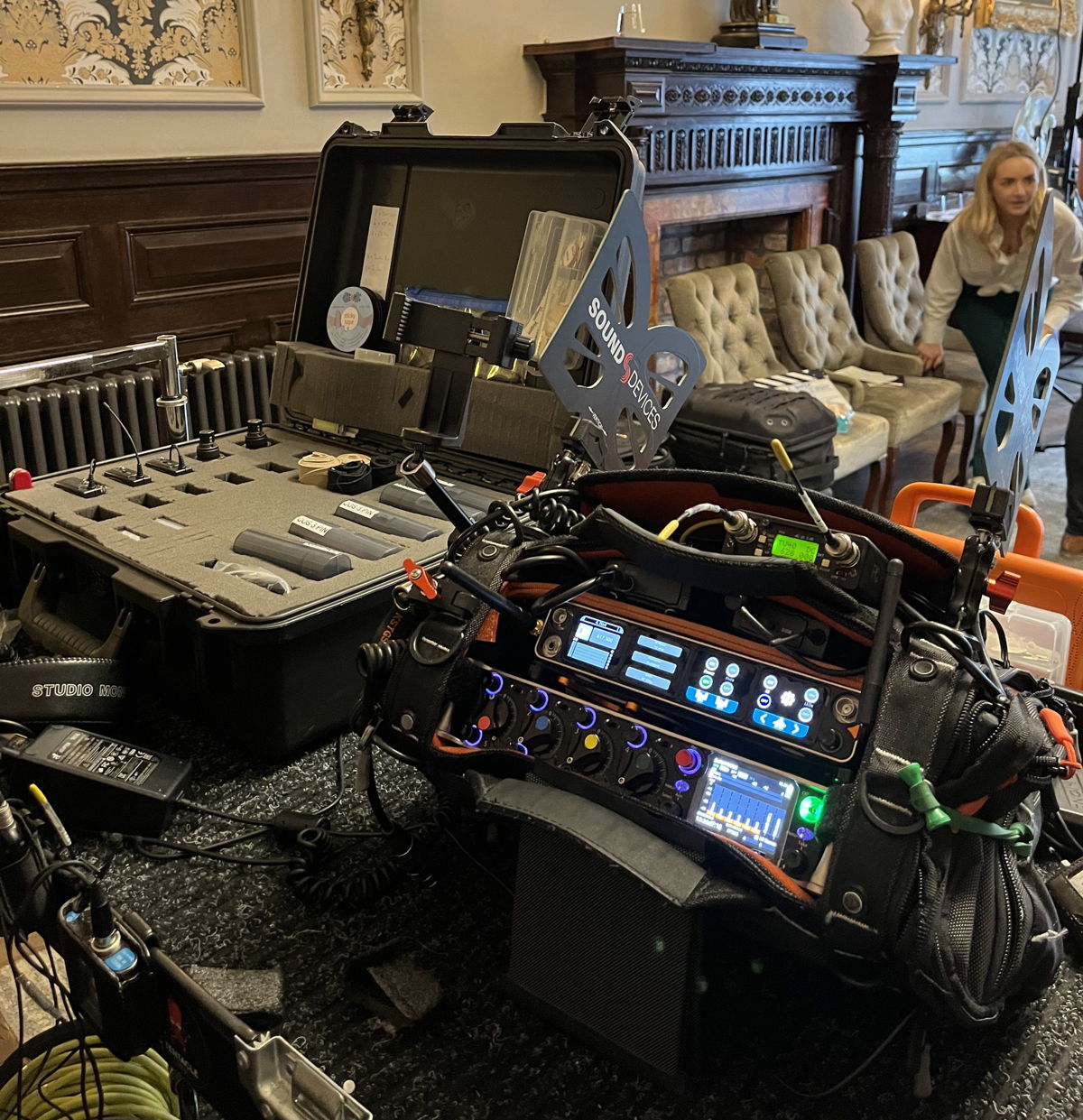 Stepping forward with GainForward
​Dykes's go-to setup is built around the Sound Devices 888 portable production mixer-recorder and A20-Nexus digital wireless receiver. The latter is his most recent acquisition and was quickly put to work on his latest feature project, I'll Play Mother. "Nexus was a big step forward as far as my wireless infrastructure was concerned, and it gave us a lot more flexibility on that production," he explained. "When you're working on a small crew you need the gear to work well, and quickly! Nexus was out of the box, set up, and ready to go within five minutes. It was that easy."
"Being able to control every single feature of a transmitter from one box is brilliant and I've never performed better," he continued. "Adjusting the levels at the mixer with GainForward instead of on the transmitters largely eliminated the possibility of clipping and made it so much easier to focus on the actual mixing. Having the battery life of the transmitters in my hands with the controllable power output for the A20 transmitters is a game changer too. It really makes a difference on a production when you have that level of control so easily accessible and usable."
With a steady stream of film, television, and advertising projects on the horizon as well as work with his own production company, Dykes isn't slowing down anytime soon. As ever, he continues to dream forward towards the projects and equipment that will help him to achieve as a production sound mixer on an international level without ever losing sight of his roots in Manchester. "It has to be the passion that gets you this far," he said." When you love what you do you're always looking for ways to grow and invest in yourself and your community– even with the kit,"
"Sound Devices have an amazing provenance of name in this business and they've never let me down on a job," he concluded. "Using their gear transformed my career and by extension, gave me the ability to do the same for those coming up as well – you can't beat them."
For more information, please visit: http://www.sounddevices.com/
About Sound Devices
​For 25 years, Sound Devices has created premier audio equipment that helps sound professionals capture superior audio. The company's multi-track audio recorders, field production mixers and related equipment have been used on the sets of award-winning movies, TV shows, and documentaries. Sound Devices designs, assembles and supports its products at their Reedsburg, Wisconsin headquarters and their Madison, Wisconsin and Watford, UK offices.