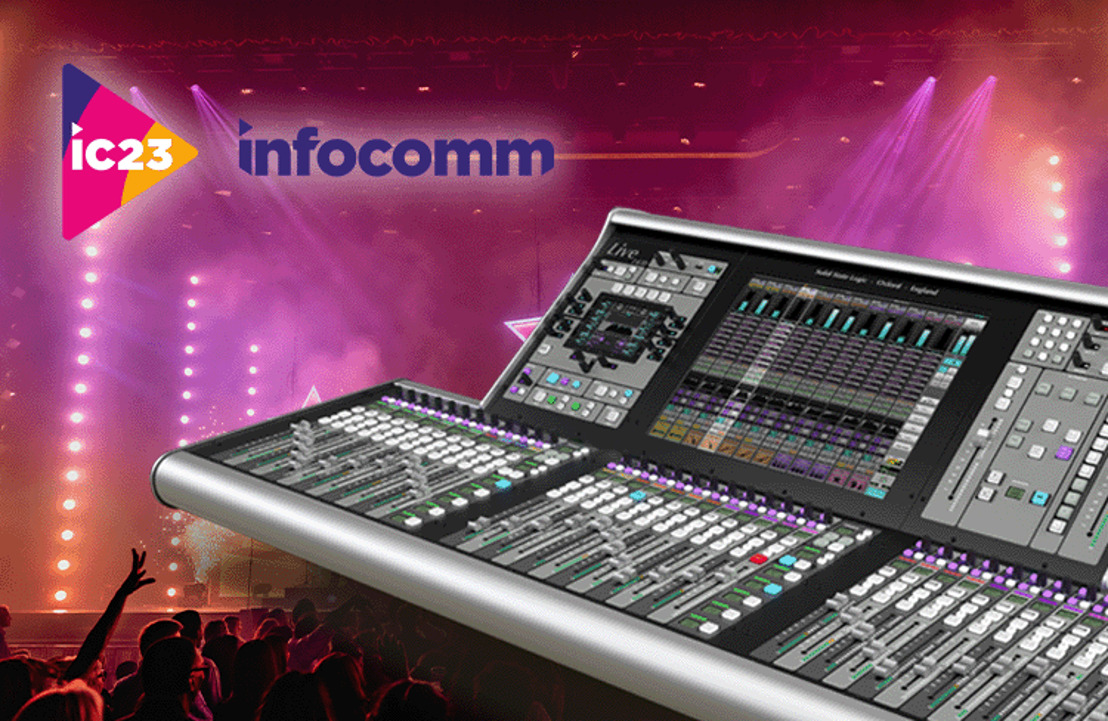 InfoComm 2023: Solid State Logic to Showcase New SSL Live V5.2 Software with Flagship L650 Console, and Award-Winning Audio Creation Products BiG SiX, THE BUS+ and More
The latest V5.2 software introduces integrated control of d&b Soundscape immersive loudspeaker system and significantly enhances the renowned 'Rehearsal and Recorder' function; Join SSL at InfoComm 23 for the Global Launch of SSL Live V5.2
Orlando, FL, May 25, 2023 — Solid State Logic [InfoComm Booth 5881] will unveil the latest update to their market-leading SSL live production platform, V5.2 Software, at InfoComm 2023, to be held at the Orlando Convention Centre between June 14 and 16. SSL Live V5.2 adds integrated control of d&b Soundscape immersive loudspeaker system and significantly enhances the renowned 'Rehearsal and Recorder' function, along with other updates and developments. In addition to new V5.2 software showcased on the flagship SSL Live L650 and small-scale high-performance L100 consoles, SSL's award-winning Audio Creation Products will also be featured at InfoComm 23. Register for a free SSL VIP pass using code SOL350. ​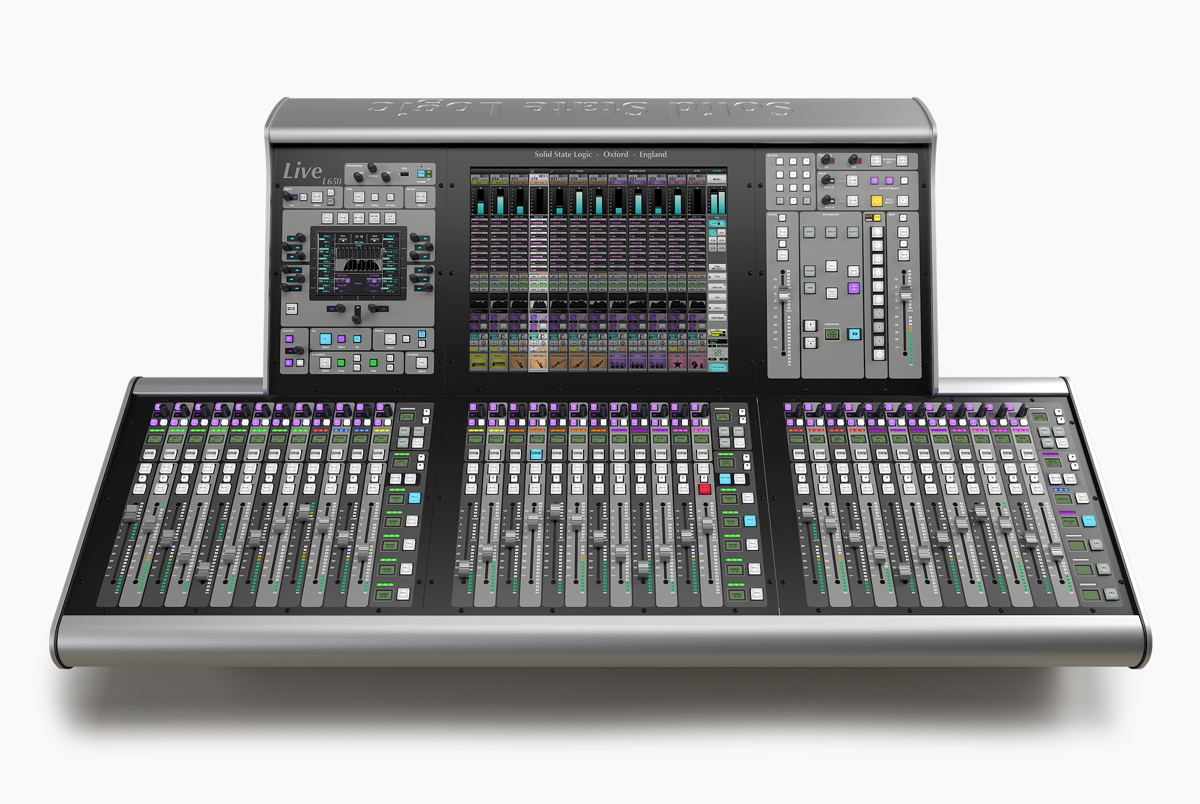 SSL Live V5.2 software
​Whether your professional focus is on installed sound, house of worship or touring, the SSL Live production platform offers the latest tools and workflows for skilled operators and engineers to excel. Building on the existing integrated control for Meyer Sound SpaceMapGo and L'Acoustics L-ISA, the new SSL Live V5.2 update adds control of d&b Soundscape immersive loudspeaker system within the console's ecosystem. V5.2 software also delivers greatly enhanced 'Rehearsal and Recorder' functionality, which includes multiple switching groups, flexible routing and locking override functions. V5.2 software is compatible with the entire range of consoles and highlights SSL's commitment to keeping SSL Live on the cutting-end of live sound production.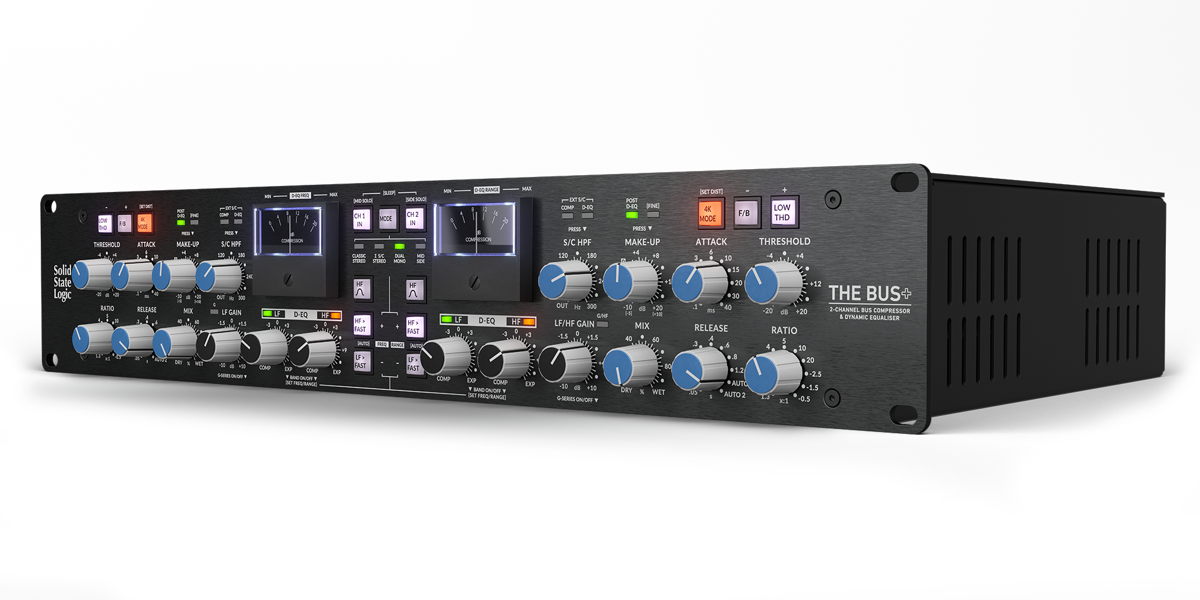 BiG SiX, Fusion and THE BUS+ at Infocomm 23
​In addition to showcasing the latest innovations in the Live console range, SSL will also feature its award-winning hybrid production tools. Whether you're an event space which requires an ultra-high performance portable mixer, a live sound engineer looking to add space and depth to your mix, or content creator needing that final mix polish, SSL has a suitable solution.
SSL's BiG SiX desk-top mixer, Fusion analogue processor and THE BUS+ compressor will all be available for demonstration during InfoComm 2023. Stop by the SSL booth 5881 and find out how the latest range of SSL consoles, analogue processors and interfaces can elevate your productions.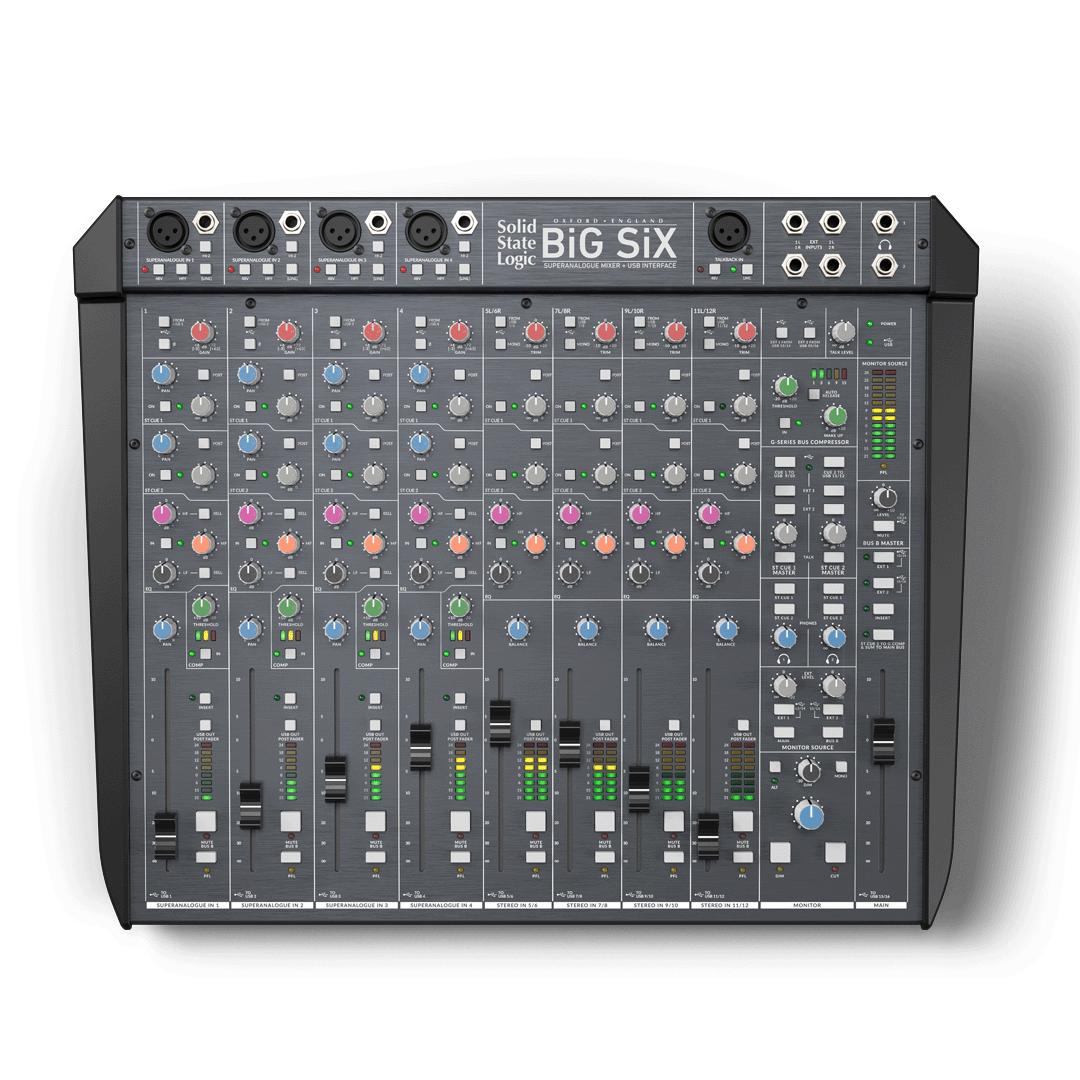 SSL is pleased to be exhibiting at InfoComm once again and looks forward to meeting with attendees. For a free SSL VIP guest pass, use code SOL350. To book an appointment, please visit the events page: https://www.solidstatelogic.com/events/infocomm-2023.
About Solid State Logic
​Solid State Logic is the world's leading manufacturer of analogue and digital audio consoles and provider of creative tools for music, broadcast, live and post production professionals. For more information about our award-winning products, please visit: www.solidstatelogic.com.