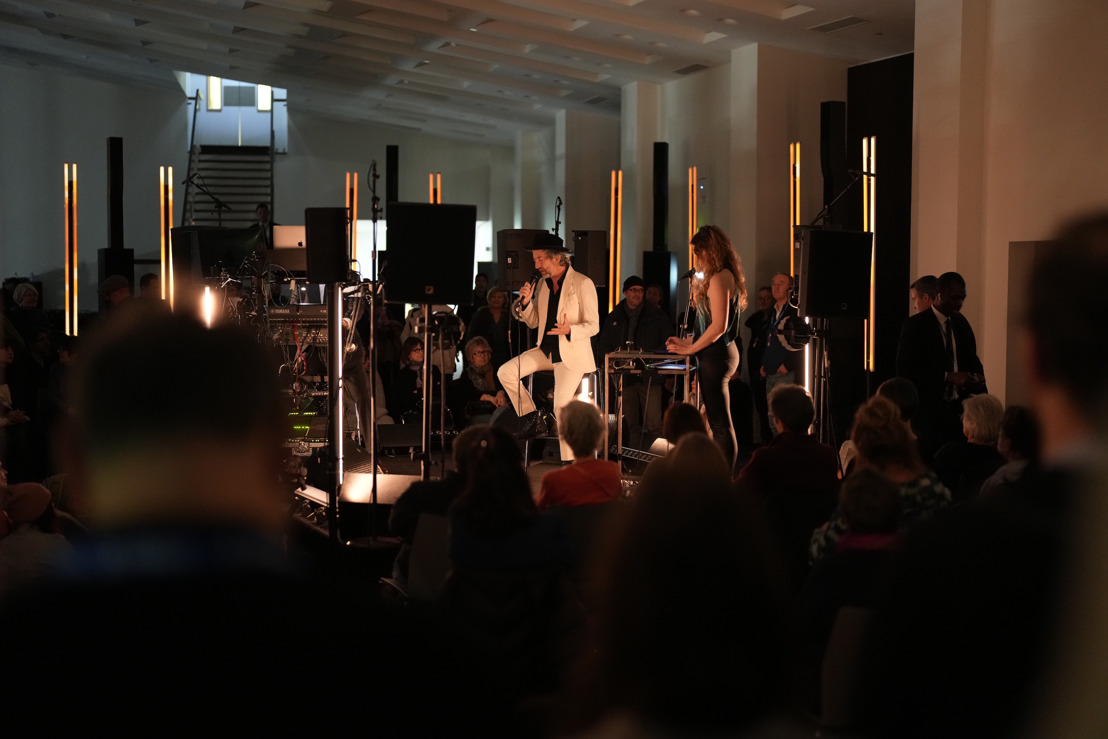 Hervé Déjardin Completes Latest Spatial Audio Release for French Artist Arthur H, Using L-ISA Spatial Audio Mixing Tools from L-Acoustics
French pianist, singer and songwriter, Arthur H's latest release leverages spatial production techniques with Hervé Déjardin at the controls
Paris, France, August 30, 2023 — Long at the forefront of spatial sound, Hervé Déjardin, Head of Audio Innovation at Radio France, works out of Le Cube, the experimental lab at the heart of Maison de la Radio, the public service broadcaster's iconic circular headquarters complex in Paris. Déjardin has collaborated on immersive live performances by electronic artists Jean-Michel Jarre, Molécule and others, and has mixed a variety of live and studio productions for spatial audio release. The sound designer most recently collaborated with Arthur H to create the immersive mix for the artist's latest album, La Vie, using L-ISA Studio spatial audio mixing tools from L-Acoustics.
Arthur H, born Arthur Higelin, is a French singer, songwriter and pianist from a well-known family of singers and creatives. When Arthur H and his partner, Léonore Mercier, asked Déjardin to mix his new stereo album for release in Dolby Atmos and other immersive delivery formats, he welcomed the opportunity. "For me, spatial audio is a good way to enhance and present the voice," Déjardin says.
He elaborates: "For many French artists, the voice is most prominent with the music supporting it. Arthur H's music is electro-acoustic, based on piano, drums and classical strings, but he also works with many effects. My job was to enhance the music and effects with space. The heart of the project was to create these images of the voice and the text inside the music."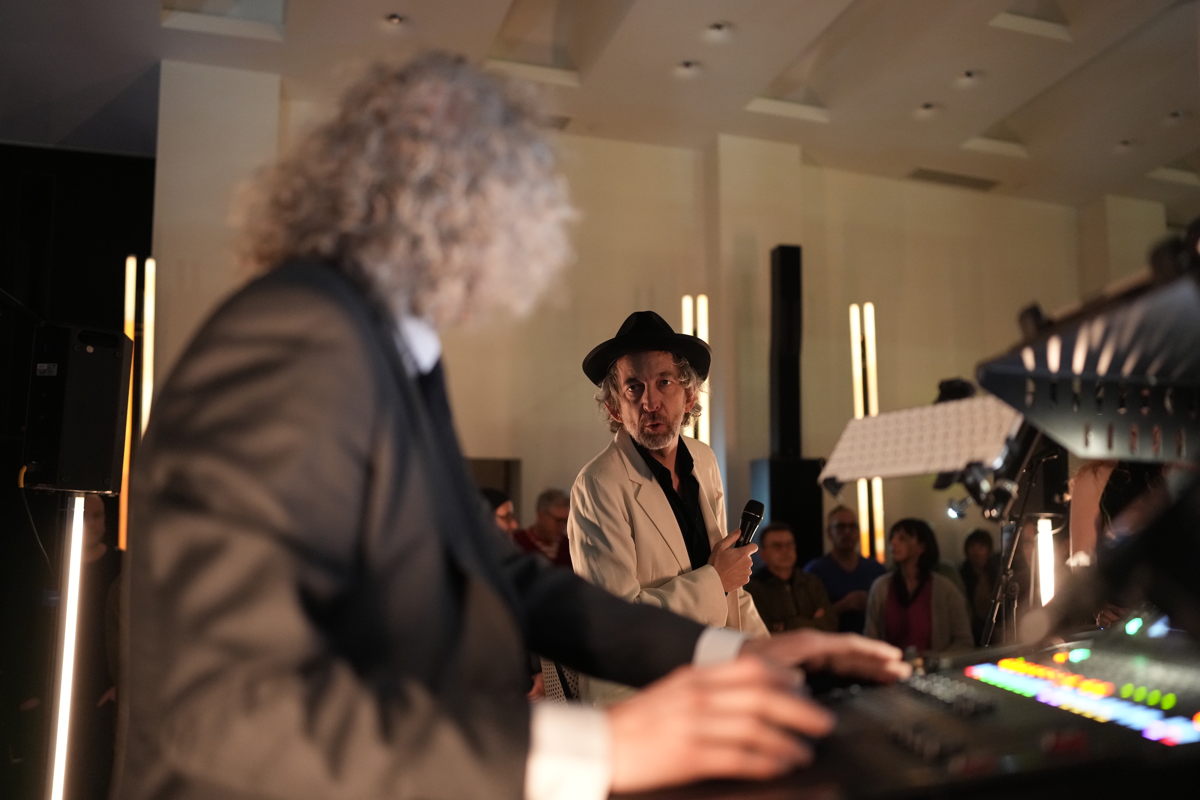 Ninety-six tracks of L-ISA Studio
​Le Cube is outfitted with a 29-speaker immersive monitoring system, L-ISA Studio software, a Nuendo workstation and a Yamaha Nuage control surface. La Vie had already been recorded in stereo, so Déjardin worked from the multitrack sessions as well as the finished stereo mixes. "I used the mastered stereo tracks as a reference in terms of tonal balance, which allowed me to respect the philosophy and the strategy of the mix," he explains.
Déjardin typically sends up to 96 tracks into L-ISA Studio, which supports a maximum of 96 objects, while monitoring with a 12.0.6 loudspeaker configuration. L-ISA Studio then renders the spatial mix into Nuendo hosting the monitoring plug-in, where he can monitor the 7.1.4 and 5.1.4 formats and a binaural render of the immersive mix. "And I have the stereo master to compare and verify that the mixes correspond well to the stereo version," he comments.
Letting content inform the spatial mix
​Déjardin is influenced by French musique concrète pioneer Pierre Schaeffer, who insisted that the character and emotion of a sound source dictate its placement in a mix. "My intention, in terms of space and movement, is to find the natural movement for each sound," says Déjardin. "If I perceive the sound as very nervous or strange, I give it a strange movement. For example, for the sound of a mosquito, I would use aggressive, random movements. So I use suitable movements that reinforce the personality of the sound and, of course, I work to achieve a good spatial balance in terms of energy."
For his spatial audio mixes of La Vie, Déjardin continues, he positioned the musicians traditionally. "I put the piano in the front, except for occasional effects, like delay or spatial reverb. With the acoustic instruments, I designed with respect to the classical positions, but I also had sound effects made by Léonore and another sound designer." Above all, in terms of movement, he says, he keeps the listener's focus on the voice, reaffirming his original intent: "Because the lyrics are the priority in this kind of production."
He adds that the album's recording engineer provided him with the different effects printed on separate tracks. "Sometimes I used them in stereo and sometimes I tried to replicate the color with my own 8.0 reverb in Nuendo." He eventually created three 8.0 reverbs, he recalls, for strings, drums and other effects, plus one delay. ​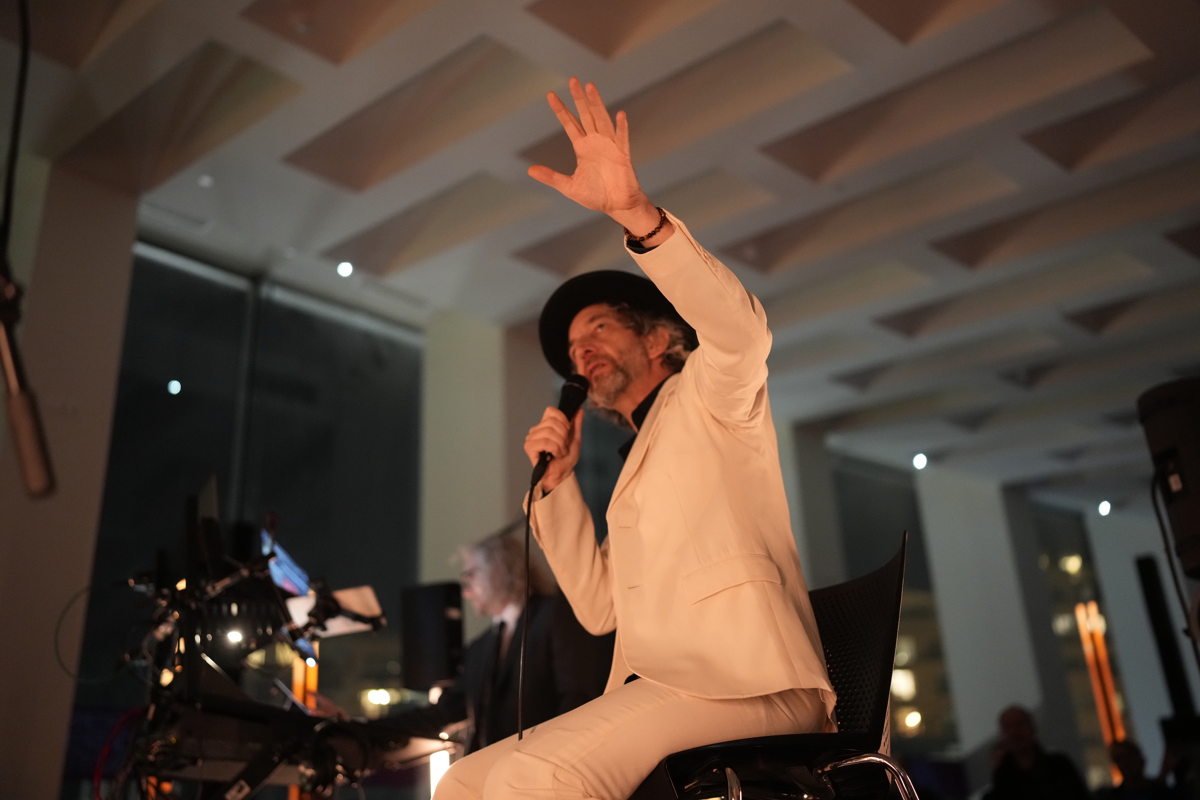 Mixing in binaural and beyond
​Déjardin also listens on headphones to ensure that his binaural mix offers spatial enhancements compared to the stereo master. "That's very important, because the audience can switch between stereo and binaural when they listen to Apple Music's streaming Spatial Audio, or when they listen to other Dolby Atmos distributors," he says. "It's very important that listeners clearly perceive the enhancements and the value of space in the mix."
Next for Déjardin, an October performance with Molécule in Dubai as part of their Acousmatic tour which sees the duo performing in the dark and in the round using L-ISA concert sound technology followed by a live immersive audio concert in February 2024 at the iconic Parisian L'Olympia.
About L-Acoustics
​L-Acoustics is renowned for developing innovative sound systems and technologies that elevate the listening experience. Founded in France in 1984, L-Acoustics currently employs 500 team members worldwide, with headquarters in Paris, London, Los Angeles, and Singapore. Recognized for pioneering the line source array, L-Acoustics continues to shape the future of sound with solutions such as L-ISA Immersive Hyperreal Sound technology offering multi-dimensional audio. In recognition of introducing
ground-breaking creative technologies, L-Acoustics was named one of Fast Company's Most Innovative Companies of 2020.
L-Acoustics sound systems can be heard around the globe in venues like the Hollywood Bowl and the Philharmonie de Paris, at the world's top-grossing festivals such as Coachella and Tomorrowland, and on tour with world-class artists such as Billie Eilish, Post Malone, Foo Fighters, and Jacky Cheung.

Jeff Touzeau Public Relations, Hummingbird Media, Inc.