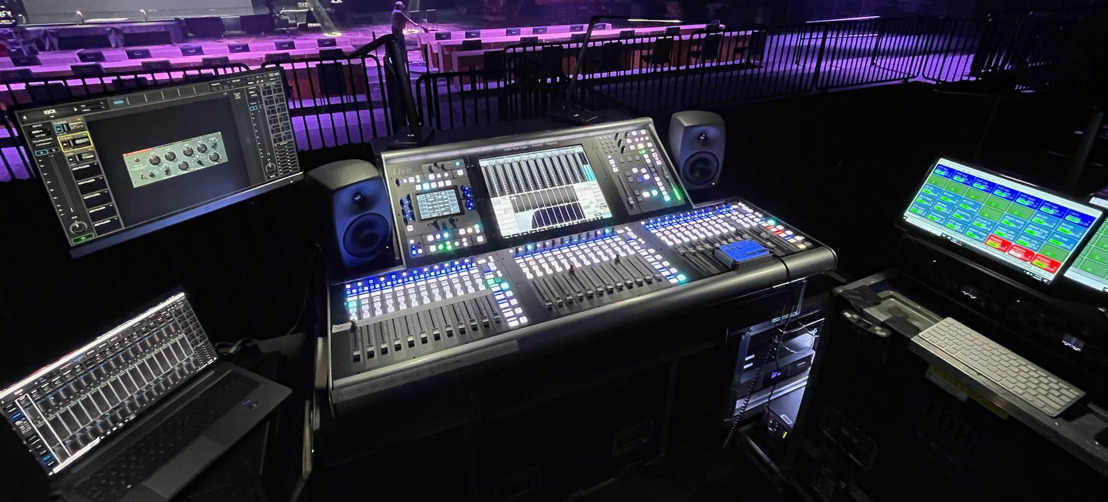 Griff Hits the Corporate Event Circuit with Solid State Logic Live L650 Mixing Console, In Cooperation with Arizona's FOH Productions
SSL Live L650 is preferred for its sonic power, flexibility, and ergonomics. "As far as the sound — there's nothing close."
Sunny Isles Beach, Florida, May 17, 2023 — Steve "Griff" Griffin is constantly working the corporate show circuit, shuttling between Orlando, Las Vegas, Los Angeles and every major city with a conference center or ballroom to help his clients in the pharmaceutical, tech and automotive industries present their events. Starting this year, Griff switched up to a Solid State Logic Live L650 mixing console, provided by Arizona's FOH Productions for its ease of use, ergonomic layout, and considerable processing power.
Movin' on up to an L650
​"Pharma and Tech are the big players in the corporate world," says Griff, who is based in South Florida. "But I also do a lot of car shows, which are a little more exciting to me, I love cars! The events are five-to-seven-day one-offs, just a quick in and out."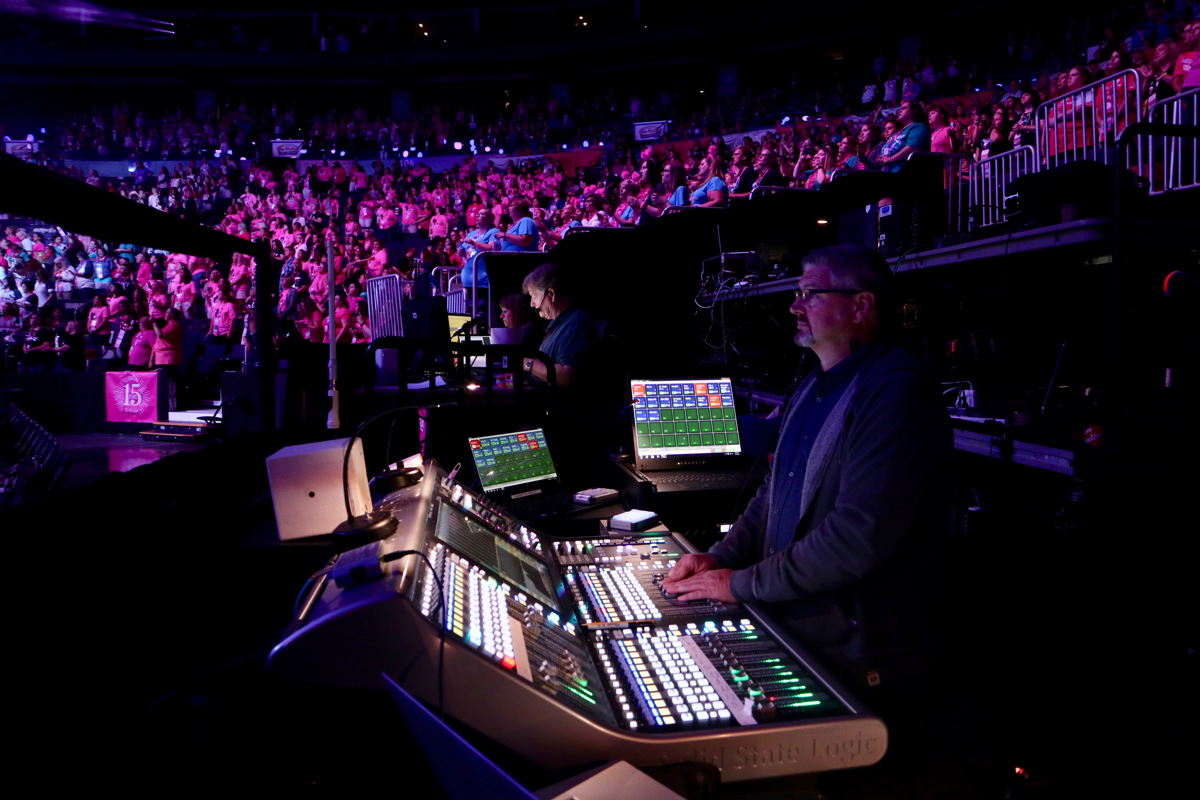 Griff had been using Live L500 and L550 consoles for the past eight years but has been an SSL fan since the E Series days back at Unique Recording assisting for top engineers like Chris Lord-Alge and his brother Tom among many others. He jumped at the chance when FOH offered to acquire an L650 for his work at the start of 2023. "We all know about the legendary sound — that's a given. What I love about this desk is the processing power, the automation, and the ease of making changes on the fly. In the corporate world, that's what it's all about. That's why it's my console of choice," he says.
For Griff, the layout of the L650 with its triple-wide fader banks, works best for his mixing style. That configuration is slightly different to the L500 and L550 models that he has been using, which place two 12-fader panels under his hands with the third panel in the angled upper section. "I'm old school. I like to be able to touch everything," he says. "The L650 is a little more powerful and the layout is better. The muscle memory is a little different, but it has the same features, just in different places. As far as the sound — there's nothing close. So, for me, the L650 is ideal."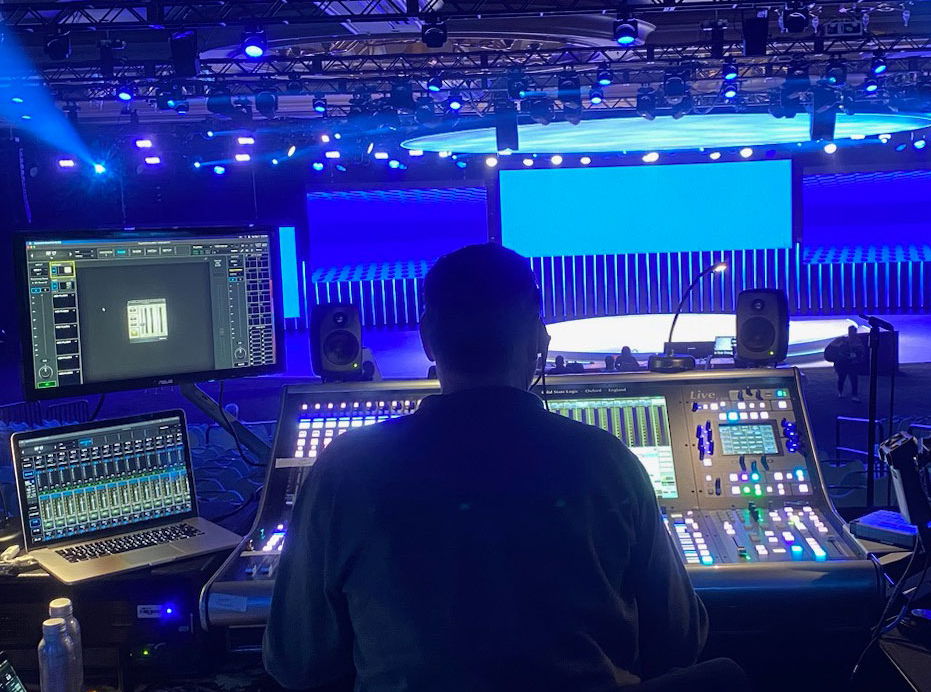 Unparalleled flexibility and ergonomics
​The flexibility and ergonomics of the SSL Live series have long been the main attraction for Griff. "What I like about the Live is the ease of use. At corporate events we've got entertainment, talking heads, videos etc. and the producers often make changes on the fly. So just the way you can move faders around — I can have a stem or aux next to a VCA next to an input channel and can change it instantly — that just makes everything easier."
The extra DSP of the L650, the most powerful desk in SSL's Live console range, means that Griff can keep things compact at his front-of-house position with little need to surround himself with outboard effects and processing racks taking up valuable real estate. He does carry an outboard effects server, he says, "But I can get by without it. Anything onboard the L650 is more than powerful enough."
Onboard processing and DSP
​The presentation and discussion segments of these corporate events involve people wearing wireless lavaliers, headset microphones or handhelds. To optimize intelligibility and the quality of presenters' voices, Griff relies on a variety of onboard processing in his L650. "The onboard stuff is insane. I've got a bunch of stems with a parametric EQ and a dynamic EQ on every channel, which is ridiculous. The Sorcerer and de-noiser are critical in these noisy ballrooms and I've got the bus compressor everywhere," he reports.
One added advantage to the Live console range is SSL's brand recognition among the chart-topping artists booked to perform at some of the events where Griff provides production. Knowing that he's using the best equipment immediately instills confidence with the artists and their teams. "There are a lot of major acts that play these events, Jennifer Hudson is hot right now." he says. "She travels with top notch engineers and musicians and when they see me with an SSL they know that this is a quality production. I'm sure they have had to work with some second-rate gear at some corporate events, but when they see the SSL name, they're happy."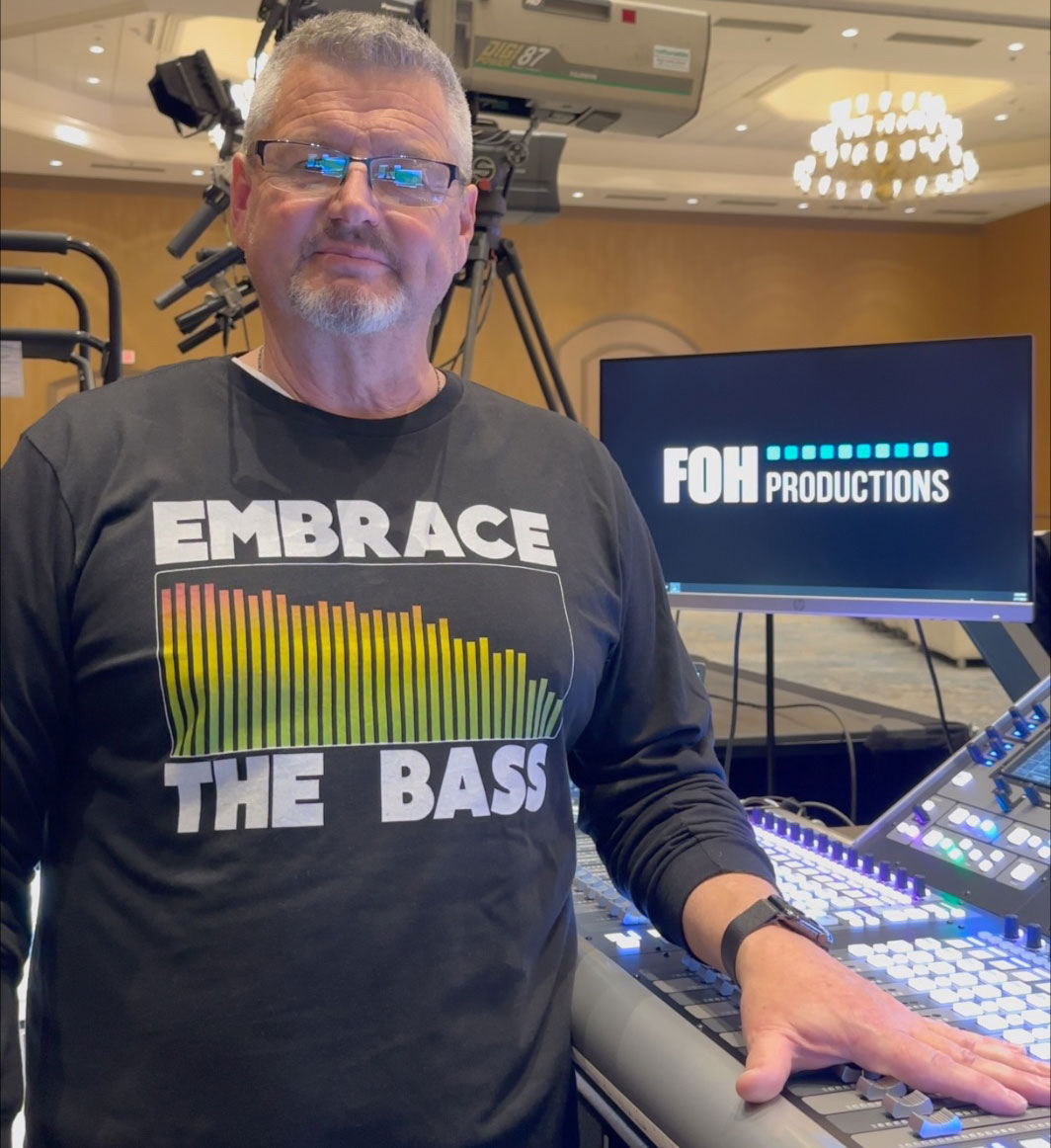 While Griff can't name names where some of his corporate clients are involved, there is one thing he can say: he is constantly busy. "We're slammed," he says. "Just give me an L650 and a bunch of brown boxes and we can't go wrong."

​
About Solid State Logic
​Solid State Logic is the world's leading manufacturer of analogue and digital audio consoles and provider of creative tools for music, broadcast, live and postproduction professionals. For more information about our award-winning products, please visit: www.solidstatelogic.com.