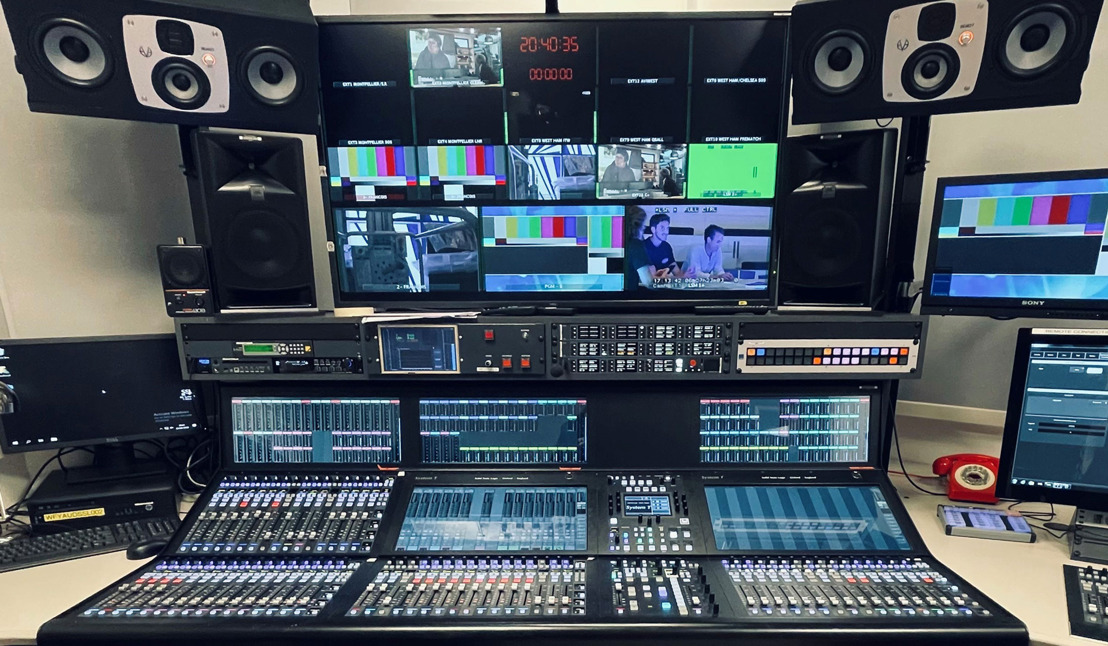 France-based Canal+ Group Acquires 8 Solid State Logic System T Consoles for its Broadcast Operations
New production studios at Canal+ ONE headquarters to be used for live sports programming, with System T chosen as a key dimension of its AoIP infrastructure
Paris, France, September 12, 2023 — French media company Canal+ Group recently completed four studios at its new Canal+ ONE headquarters in Issy-les-Moulineaux, a southwestern suburb of Paris, that feature a total of eight Solid State Logic System T broadcast audio consoles. Each of the four television broadcast production rooms associated with the 100-square-meter studios, which are used for live sports programming, houses an SSL System T S500 64-fader, 3.5-bay modular console with a compact 32-fader S300 surface available for redundancy. ​
The new four-studio installation at ONE is the latest project in a long, ongoing business relationship between Canal+ and Solid State Logic dating back to 2009. Since that time, Canal+ has purchased 29 SSL mixing consoles, initially installing 13 C100 and C10 consoles as the broadcaster switched from analogue to digital audio operation. In 2016, Canal+ began to make the transition to an all-IP infrastructure and has since taken delivery of 12 System T consoles along with two SSL Live desks.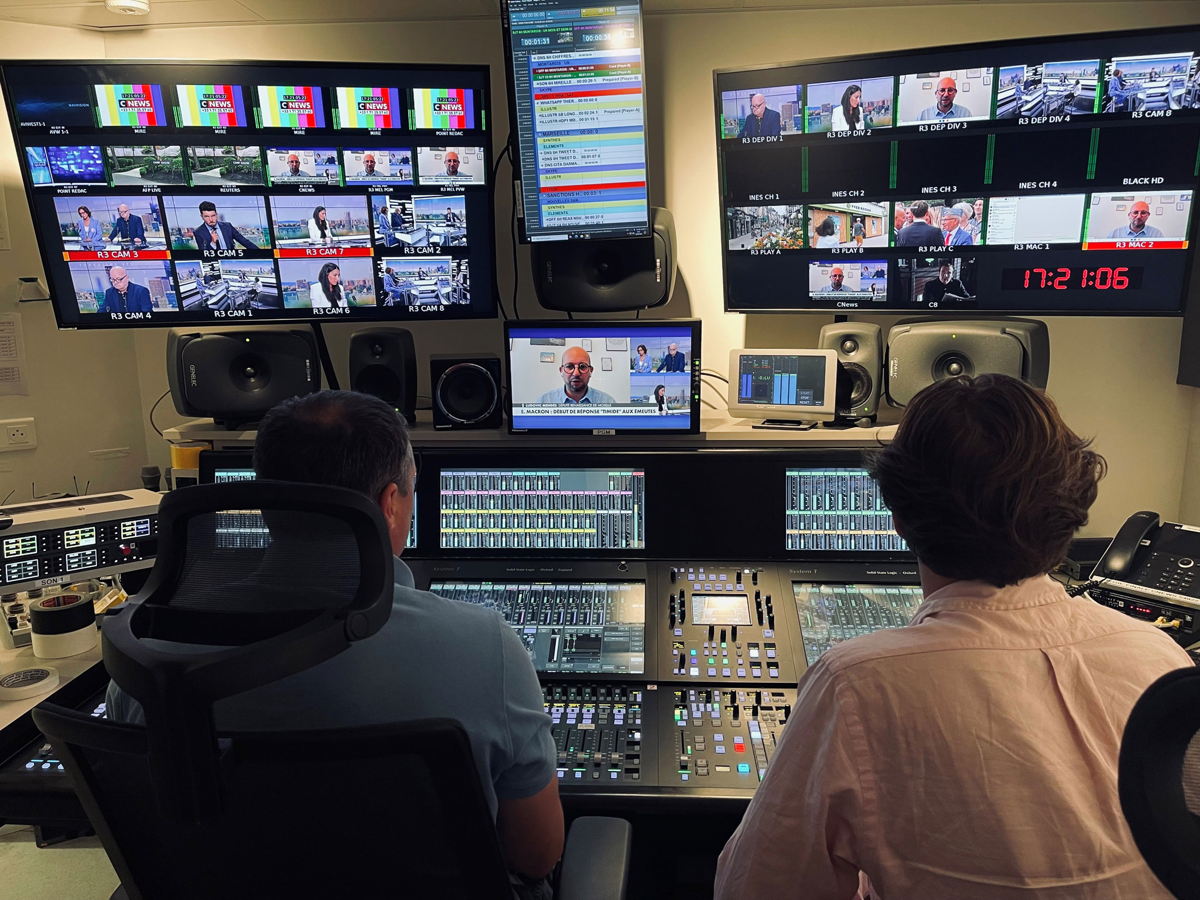 SSL System T – the best of all AoIP worlds
​The new production studios at the Canal+ ONE headquarters where the eight System T consoles have been installed, several of which are planned for eventual Dolby Atmos operation, are based on a SMPTE ST 2110 IP infrastructure. "We've built a Dante bubble for all the SSL machines," says Jean-Marc Delage, Project Technical Executive at Canal+. "Then we've got gateways that are making the transformation from Dante to ST 2110."
Each of the four production rooms typically handles 16 inputs and eight outputs, Delage says, and there are also 64 shared channels of wireless microphones on the Dante audio network. But System T was not chosen solely for its market-leading Dante implementation. Rather, he says, it was because System T gives the operators autonomy. "It's the way that Dante is easy to handle from the console," he says. "Any operator can pick any source anywhere in the system without any help from network or maintenance people. And you can pick up any buses of any of the machines anywhere in the system. It's fluid, simple and directly accessible on the console. So that was a big part of the decision."

Leveraging the power of Tempest Engine
​For redundancy, every System T in the new rooms has been installed with a single dedicated SSL Tempest Engine, Delage reports. "We like to make things simple, so if anything goes wrong with the main system you click on the backup button and ask the EVS Cerebrum control system to switch systems and you go to the backup system."
Instead of building one or more machine rooms for the new studio facilities at the ONE headquarters, the Canal+ engineering team has implemented a data center structure where each production room is a terminal. "We're really working on resilience," says Head of Technical Studies and Architecture, Pierre Maillat. "Everything in the building is designed in such a way that you can have a shutdown of more than 50 percent of the system and it keeps running. So today, we have very strong reliability and very strong command of the redundancy of the system."
As Maillat also notes, a handful of network connections are necessary to handle all the audio in and out of a System T, offering significant savings in time, labour and equipment during installation or when relocating facilities. "This notion of having the processing in data centres and the audio routing via switches, which are readily available products, helped us put in place ideas about remote production, about facility moving and about decoupling the engineering room, where the operator sits and where the magic happens, which made us very agile in moving stuff around," he says. "I can move System T interfaces almost anywhere in the building and the only thing I need is to move a single CAT 5 cable."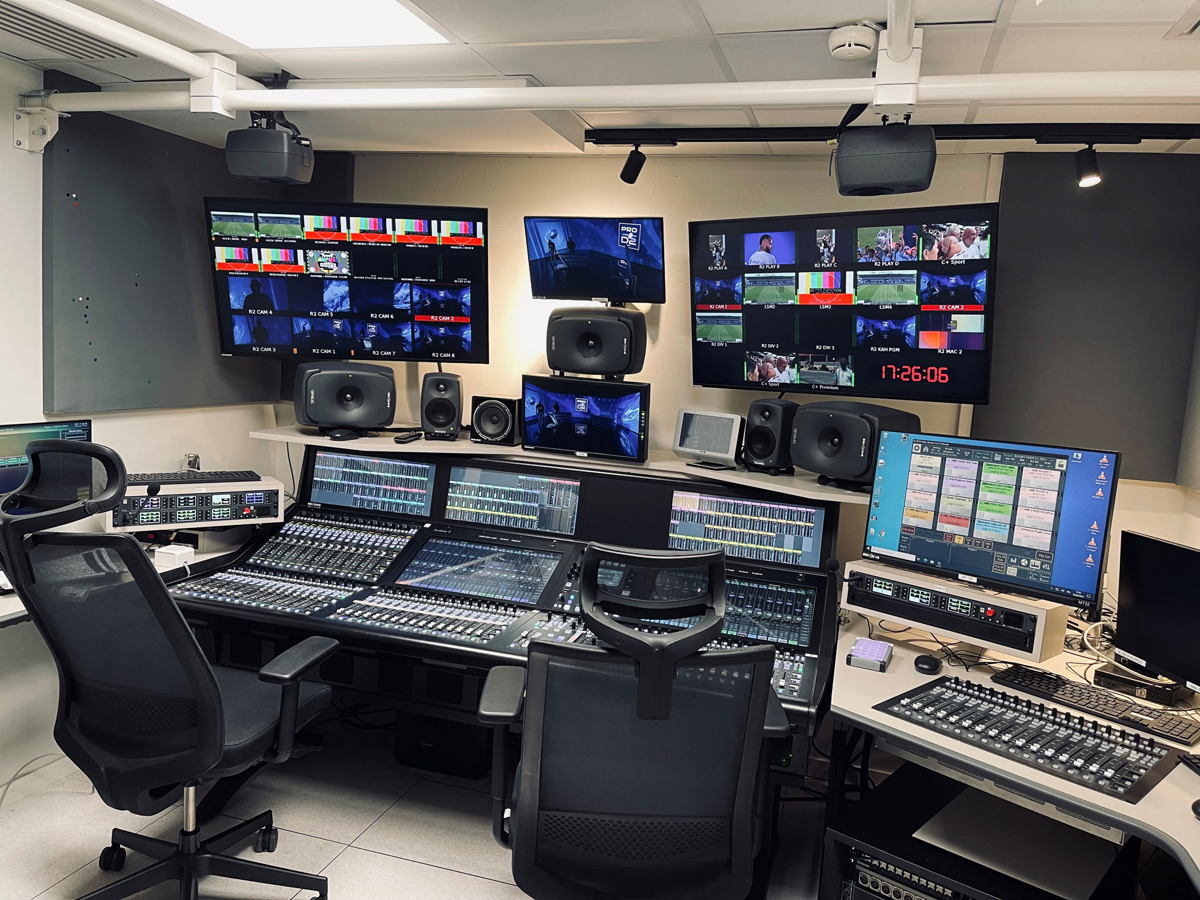 SSL and Canal+ taking broadcast capabilities to the extreme
​Canal+ was a very early adopter of an all-IP infrastructure, completing its FACTORY facility in 2016 with a SMPTE ST 2022 backbone, as ST 2110 was not yet ready for practical deployment. "I believe we were the first in Europe to do full IP in a fixed facility," Maillat says, noting that a U.K. company had previously built two IP-based OB vans. "It was a bit of a leap of faith at the time, but we were supported by our partners. In the end it really helped us, because when we built the ONE infrastructure, we had all that experience building big IP facilities."
One of those key partners was SSL, which was about to launch System T just as Canal+ was planning its FACTORY facility, which is in the Boulogne-Billancourt suburb of Paris. The broadcaster sent a technical team to SSL's U.K. headquarters to evaluate the System T. "It was so important that System T was first of all a console," Delage says, because operators needed a familiar and ergonomic way to manage hundreds of channels on 64 faders. "And second, it was an incredible network machine."
When Canal+ later needed a console suitable for both live mixing and recording, connected to an Avid Pro Tools system, the company installed an SSL Live L500 console on the Dante network at FACTORY. "At that time, we had a lot of live concerts inserted into big shows," Delage recalls. When a second studio was built to host artists such as Metallica and Sting, he says, Canal+ opted for the SSL Live L200 console.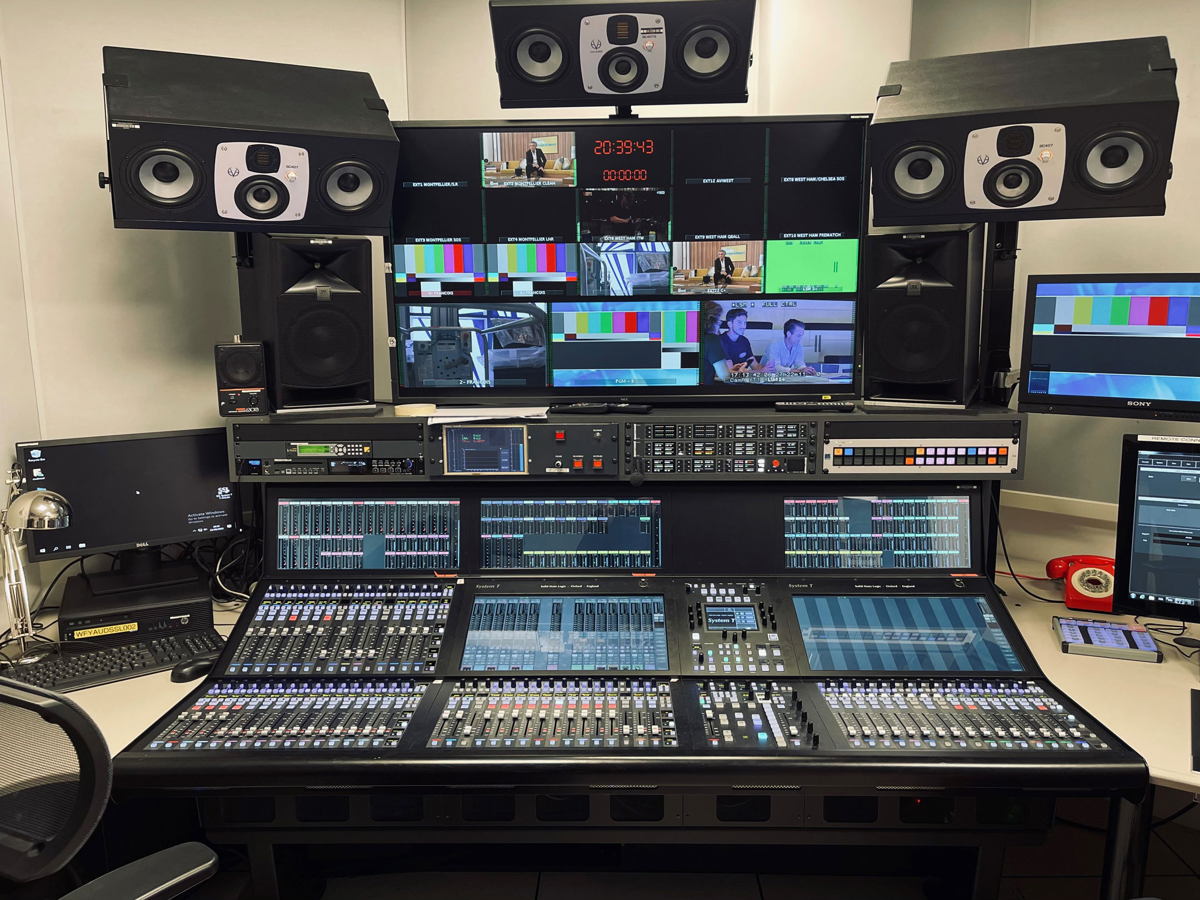 Moving ahead with System T
​With 12 System T platforms currently installed at its FACTORY and ONE locations, Canal+ very recently took delivery of two more for a new facility. Canal + is now constructing two television studios in yet another building to consolidate news operations for its CNEWS channel.
"SSL has been a trusted partner for a long time, and they've been growing with us," Maillat says. The C100 was a major step up in the broadcast market for SSL, he continues. When Canal+ purchased some of the first C100 consoles produced, he says, "We took those steps together, in a way. Then, when we went to IP, SSL and Canal+ also took that step together. We are still with them today and I hope it will continue that way."
About Solid State Logic
​Solid State Logic is the world's leading manufacturer of analogue and digital audio consoles and provider of creative tools for music, broadcast, live and post production professionals. For more information about our award-winning products, please visit: www.solidstatelogic.com.

Jeff Touzeau Public Relations, Hummingbird Media, Inc.