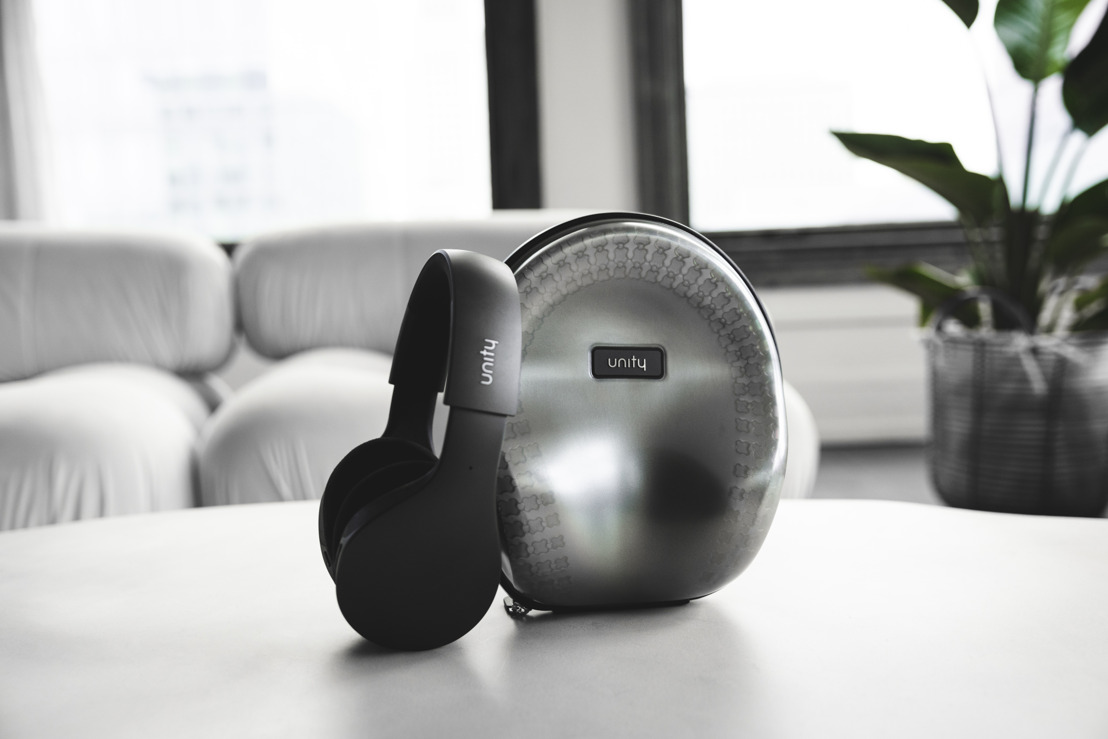 Experience Wireless, Lossless Headphones at Munich High End 2023
Audiophiles are welcome to experience the Full-Fidelity™streaming capabilities using the power of Wi-Fi
Geneva, Switzerland, May 9, 2023— The world's first wireless lossless headphones, Unity will be available to demo at Munich's High End show. The Swiss-brand will offer demos of the headphones in Halle 3 booth M12/N05 from May 18th through the 21st, the event is held at the MOC in Munich. Unity first launched in April during the 2023 NAMM show, offering convention-goers a chance to hear the difference of audiophile quality audio without a wire. While the headphones are also geared toward audio professionals, they are perfect for prosumers and audiophiles willing to invest in lossless wireless audio. The Unity headphones are available now in Anthracite Gray to purchase through getunity.com for $2,199.00 USD. ​
While there continue to be doubts that the Unity headphones do indeed stream lossless audio, wirelessly, the NAMM show allowed sceptics the opportunity to experience the sound quality for themselves. With six years of development, the headphones use Full-Fidelity™, an onboard Wi-Fi functionality, that allows listeners to experience the songs they love in stunning clarity and rich detail like never before. Full-Fidelity™ offers users true wireless and lossless sound to support high-resolution streaming up to 24bit/96kHz by utilizing the HED Unity Multisource Music Player Unity App to access their local media server or sync with Hi-Res music services like Qobuz. Bluetooth™, the wireless standard, is also built into the Unity headphones, but the added layer of compression disables a truly lossless stream.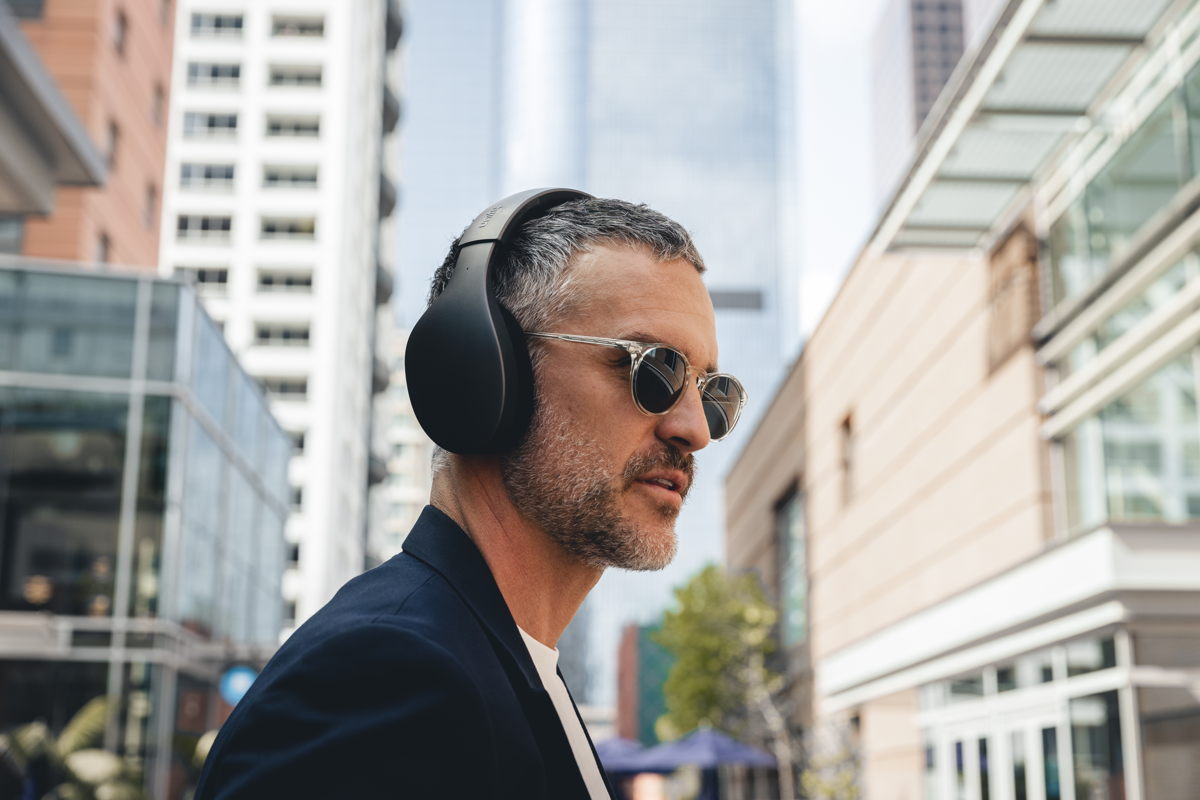 Get Inside the Tech
With an integrated dual-core processor, for memory and storage, Unity headphones go beyond the capabilities of traditional wireless headphones. An onboard 9-axis IMU (Inertial Measurement Unit) – made up of a 3-axis gyroscope, 3-axis accelerometer and a 3-axis compass – delivers head-tracking motion detection for an immersive listening experience. HED Unity's very own audio platform ensures that the listener will have access to over-the-air (OTA) software updates to help improve the experience and add functionality over time.
​
The headphone comes with intelligent features including a companion app (available on iOS and Android) creating an unparalleled user interface where the customer can setup and update the headphones, customize EQ, connect to a Wi-Fi network for Full-Fidelity™ streaming and sync with partner services like Qobuz. The function button nested on the outer shell of the headphone is defaulted to toggle noise cancelling on/off, but through the app the user can reprogram the button to functions like EQ on/off and more with future updates. Unity headphones are also compatible with standard Bluetooth™ and come bundled with an adapter for wired listening if desired.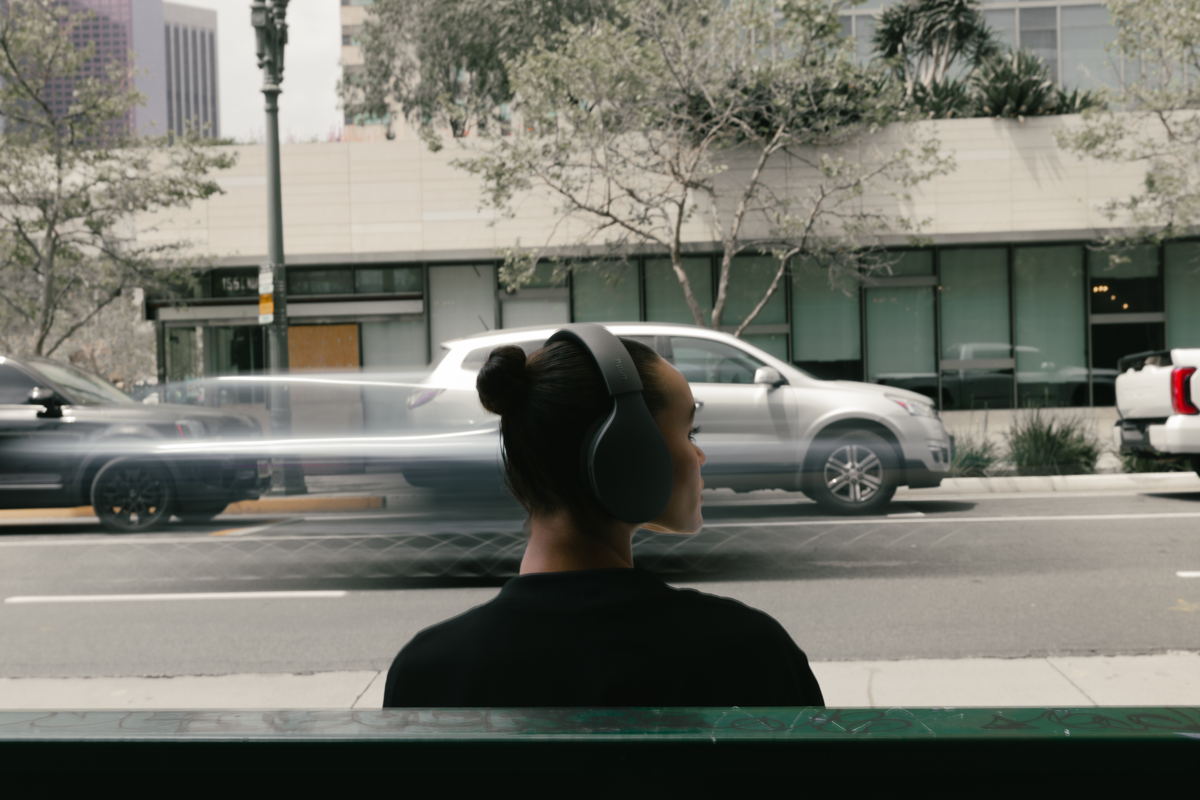 Luxury closed back design ​ ​
Unity's closed back headphones, constructed of CNC sculpted architectural-grade aluminium alloy, raise the bar in audio industrial design while introducing the latest standard in audio performance, Full-Fidelity™. Unity features 40mm, titanium-coated drivers that minimize distortion for smooth playback, no matter how loud the music is. The headphone's wide-range frequency response of 20Hz-22kHz guarantees that the artist's intentions are being honored. ​
The earcups are precision milled using CNC from a single block of 6063 architectural-grade aluminium alloy and combined with a vibration-reducing, super rigid carbon fiber-infused nylon chassis. The outer aluminium design offers an incredibly strong, lightweight structure with a radiant finish. By effectively reducing the outside noise with dense materials, HED Unity's ANC works smarter not harder, so listeners won't feel the pressure in their ears that is common with the ANC of other headphones. There are 12 microphones in total; 4 support active noise-cancelling while 8 are beamforming and background noise cancelling for crystal-clear calls.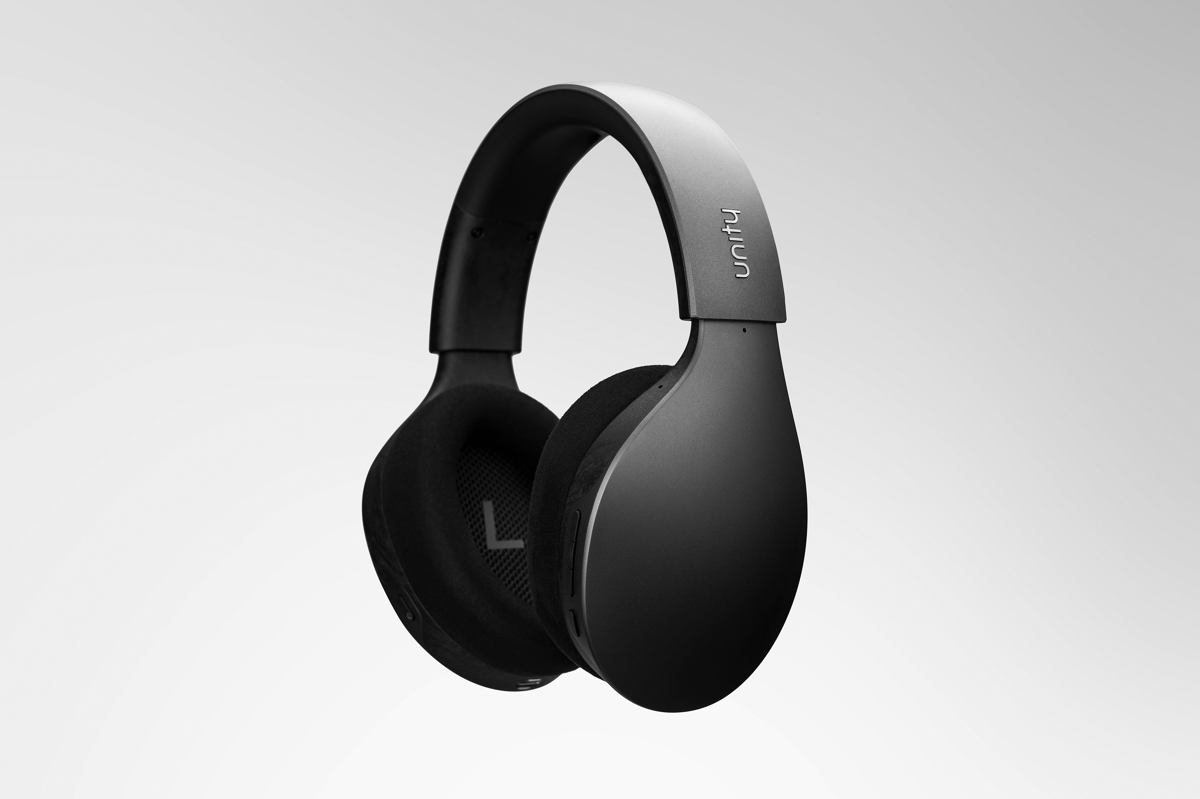 Unity's durable headband is constructed with a strong yet flexible polyamide, the same material used in fine Italian sunglasses. The headband, paired with height-adjustable ear cups, offers a perfect fit that evenly distributes the weight of the headset across the entire head to minimize the need for excessive clamping around the ears. With memory foam ear pads that feature a cooling gel and velvety-soft microfiber, the Unity headphones can be worn for hours of sublime wireless, lossless listening.
Key Technical Specs
Closed back design

SBC and AAC Codec

Version 5.3 Bluetooth®

Dynamic 40mm titanium coated drivers

Frequency response of 20Hz-22kHz

Dual core 650 MHz 32-bit processor

Integrated Active ANC Processor

Mobile app available on iOS and Android

Lithium-ion battery charged to 100% within an hour and a half

6-8 hours of Bluetooth streaming or Hi-Res Wi-Fi Streaming

Carrying case included with USB charging cable, USB 3.5mm Audio Dongle
Links
LinkedIn
About HED Unity
HED Unity is a Swiss company is focused on delivering an authentic sonic experience featuring the highest possible audio quality for the consumer and professional audio markets. Their first product Unity establishes the brand as a technological leader achieving the world's first wireless headphones to stream lossless audio through a trademarked technology called Full-Fidelity™. By leveraging the power of both Wi-Fi and Bluetooth®, HED Unity pioneers a new way forward in headphone design that ensures a single note is never lost. ​
For more information please visit, www.getunity.com.
---