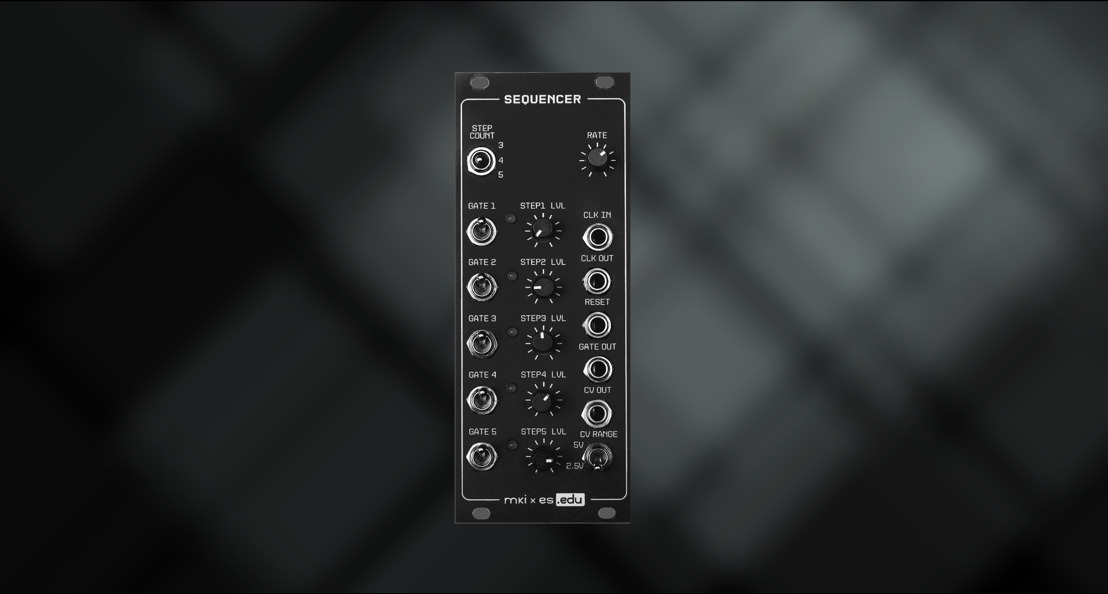 Erica Synths Unveils Another Module in the mki x es. edu line: EDU DIY Sequencer
A five step sequencer that will make your oscillator sing
Riga, Latvia, April 25, 2022 — Erica Synths continues its inspiring mki x es.EDU project of educational DIY kits in cooperation with Moritz Klein. The latest offering is a new sequencer, which join the recently announced EG, VCO and VCF modules. In total, the mki x es.EDU project will consist of 9 kits in addition to the DIY enclosure and PSU — developed so users can create a fully featured modular mono-synth. This includes a sequencer, a VCO, a wavefolder, a noise/S&H module, a mixer, a VCF, an envelope generator, a dual VCA and an output stereo mixer with a headphone amplifier.
If you're new to DIY synthesizer building, you might've run into this issue: you just set up your first VCO on a breadboard, spent a good while troubleshooting the stubborn thing – and then you realize you have nothing to actually control it with. If this is you, no worries: here's a super simple five-step sequencer that Erica Synths and Moritz Klein have designed - it will make your oscillator sing in no time.
The EDU DIY Sequencer is available now at the Erica Synths web shop and is priced at €65 EUR (VAT excl.)
About Erica Synths
​Erica Synths team of visionaries, engineers and musicians have been working hard to bring you modules and instruments that will set your modular system apart from mass in terms of how it sounds, looks and functions.