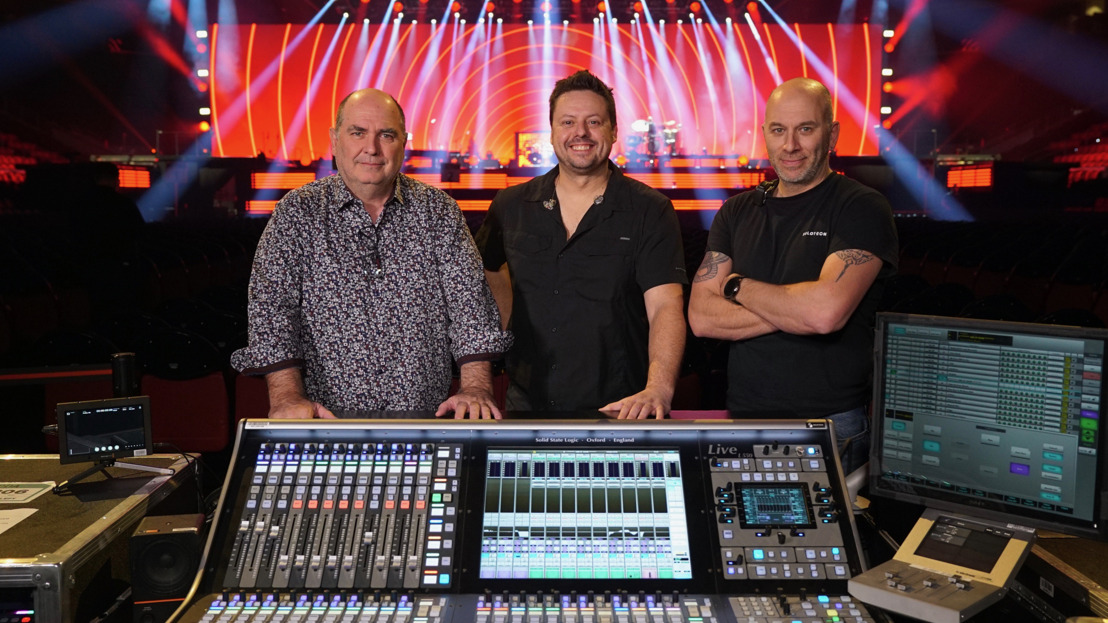 Three for the Road: Céline Dion's Courage World Tour features three Solid State Logic Live L550 Digital Mixing Consoles
Céline Dion and Solotech push the limits of what is possible on stage and beyond – with unparalleled sonic transparency
LAS VEGAS – Five-time Grammy Award®-winning Canadian singer Céline Dion recently brought the curtain down on her residency at The Colosseum at Caesars Palace in Las Vegas after more than 1,100 sold-out performances and embarked on a 12-month tour in support of her "Courage" album. Global entertainment technology services provider Solotech is providing sound, lighting, video and rigging—everything except the stage—for the Courage World Tour, including multiple Solid State Logic Live L550 digital mixing consoles, one at front-of-house and two at monitors.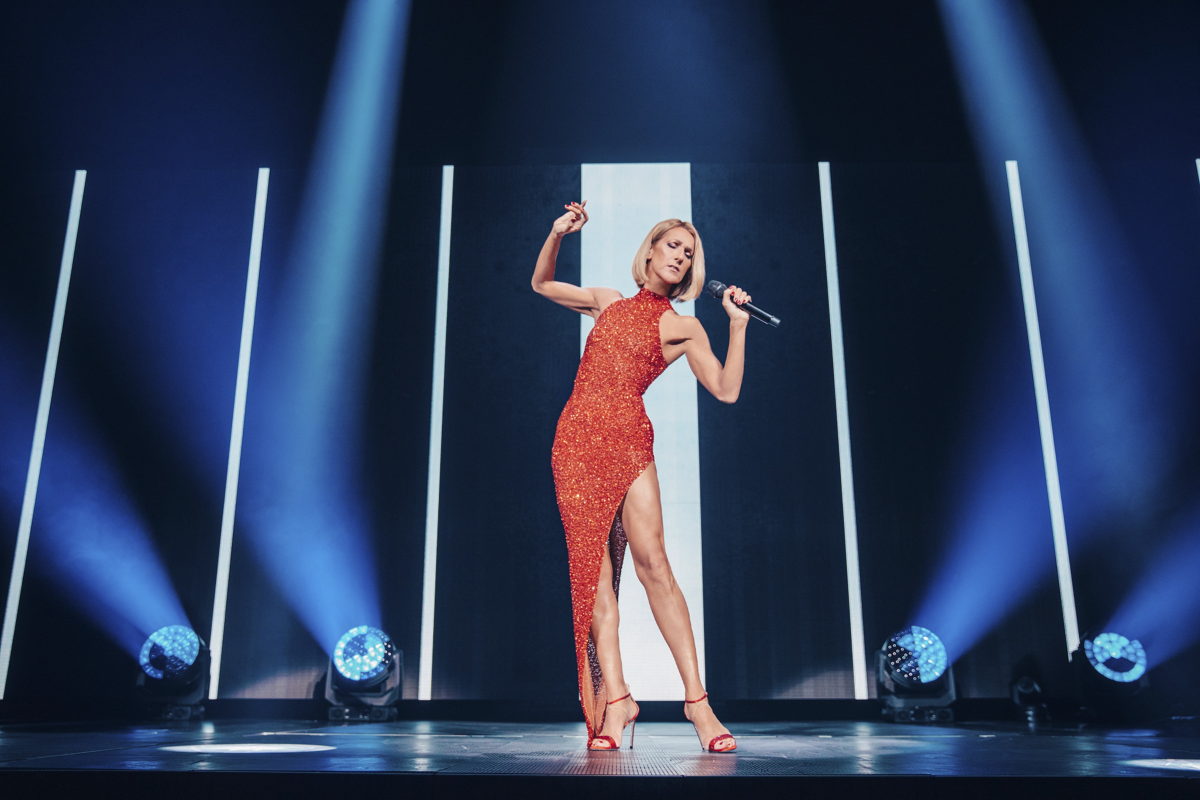 Denis Savage, who has been Dion's tour manager and FOH engineer for several decades, began using SSL's Live series desk at Caesars Palace in 2013. But this tour has provided the opportunity to implement some changes that have further enhanced the performance of all three consoles on the production, he says. "Just before Christmas we switched everything to 96 kHz and the difference was incredible. Everything got lighter and smoother and brighter."
The production also switched band monitor engineer Martin Paré and Jean-Sébastien Boucher, Dion's engineer, to L550 consoles at the end of last year. "Everybody in the band was very happy about it," reports Savage. Boucher has been using an early version of L550 software that enables him to control an analog SSL Sigma Delta summing mixer to eliminate latency in Dion's in-ear monitor signal chain. That control functionality is now standard in the recent SSL Live V4.10 release.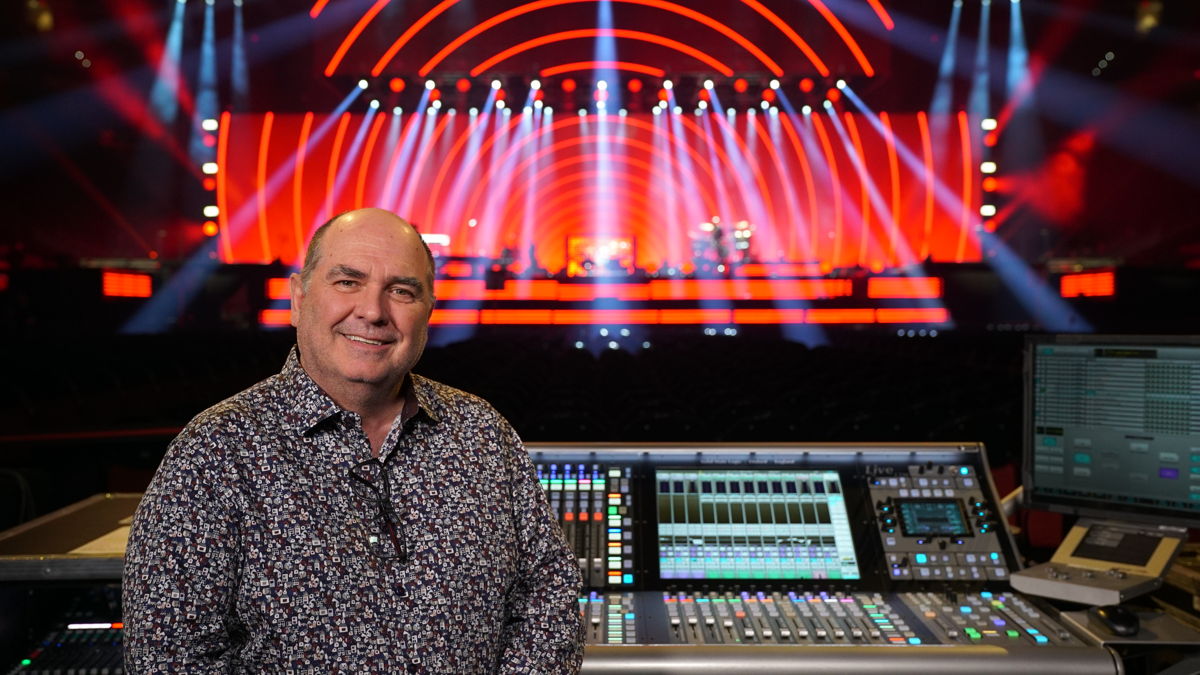 Francois "Frankie" Desjardins, systems engineer for Savage and Dion for the past 27 years, is also VP of R&D and technological solutions for Solotech, which is headquartered in Montréal with offices across North America and the UK. Desjardins' design for the latest touring rig supports up to 128 lines from the stage. Those inputs pass via DirectOut Technologies Prodigy.MC analog-to-MADI converters over fiber at 96 kHz to a main router, which feeds a second DirectOut Technologies router. This second router feeds DirectOut splitters that output to two SSL Blacklight II MADI systems, one for the L550 at FOH and the other for the two desks at the monitor position. A third split allows RF engineer Marc Theriault to monitor the Shure Axient wireless microphone system and other channels. "It looks complex, but it isn't," says Desjardins. "We just integrated some redundancy into the design."
An unmistakable sound for discerning ears
​The tour is also carrying a new L-Acoustics speaker system comprising left and right hangs each of 14 K1 over six K2 arrays with side hangs of 18 K2 modules each. Twelve flown K1-SB subs per side are augmented by 40 KS21 subs, in cardioid configuration, below the deck. Additional K2, Kara, 5XT and X8 speakers handle delays and front fill.
Every show is recorded into Avid Pro Tools systems at FOH and monitors. "We have the possibility to record 128 inputs at 96k," says Desjardins. The exact number of channels varies, depending on whether Dion is performing the French or English language version of her show, he reports. In addition to Dion, the band includes drums, percussion, bass, two guitars, a keyboard player/band leader, three background singers, a four-piece string section and a three-piece brass section. "There are also some crowd mics," he says.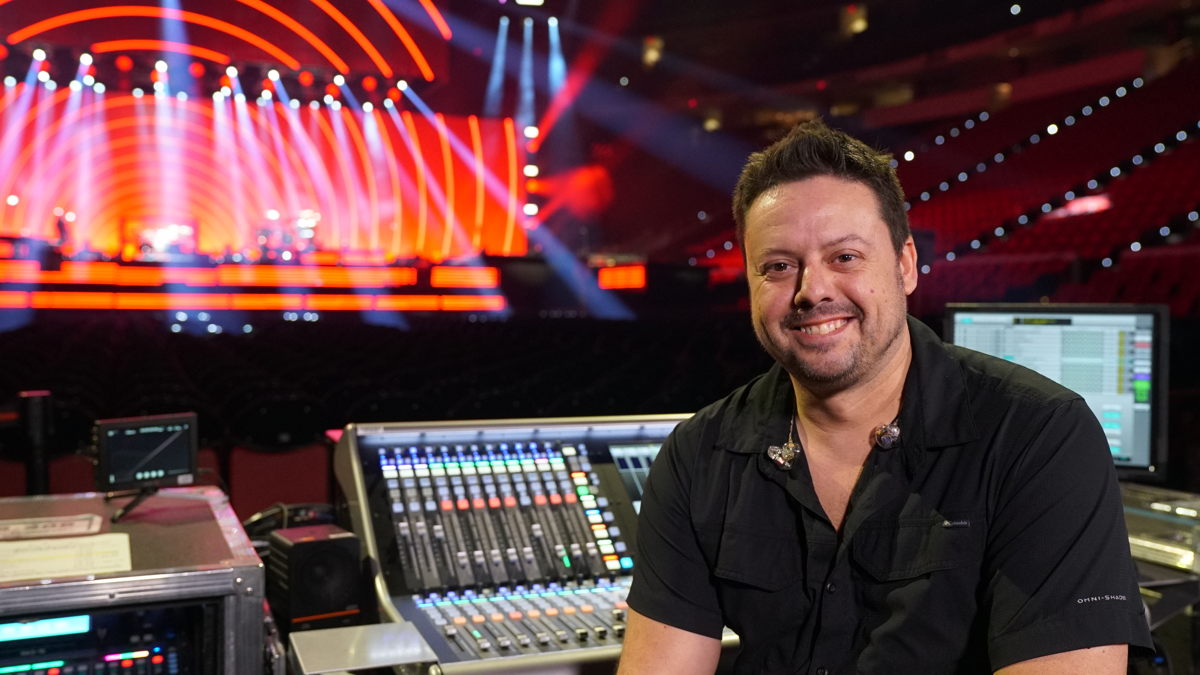 The Pro Tools recorder at FOH also feeds the second router. "That way we can do a global virtual soundcheck," explains Desjardins. "We flip to playback and can rehearse when there's no band. Céline can sing with the tracks and fix any issues, if she has them."
Savage also takes a personal Pro Tools rig on tour with him. "I record stems into Pro Tools," he says, "so it's easy to add a bit of crowd and make a quick mix for TV or something like that. If I come in in the afternoon and the video people give me some video, I can remix it in no time at all. My setup is incredible; I use it all the time."
'Keeping it real' with the SSL Live 550 console
​Savage began using SSL desks for Dion's live show in 2003 when she began her first residency, "A New Day…," at the Colosseum, where an Axiom MTP digital multitrack production console was installed at FOH. The L550 is a small desk in comparison to a studio desk, he observes. "That makes things really fast. Once you have a proper layout, things are never more than a push-button away, and that's great."
It also means that Savage occupies a very small footprint at the FOH position on tour. "I have the console and one double 14U rack next to me that has all my routing, my Bricasti and TC Electronics System 6000 reverbs, and my Pro Tools rig," he says. The racks also currently house an outboard dynamic EQ for Dion's vocal. But with the new upgrades in the V4.10 release, says Savage, he plans to transition to the console's software dynamic EQ: "I'm very excited about that."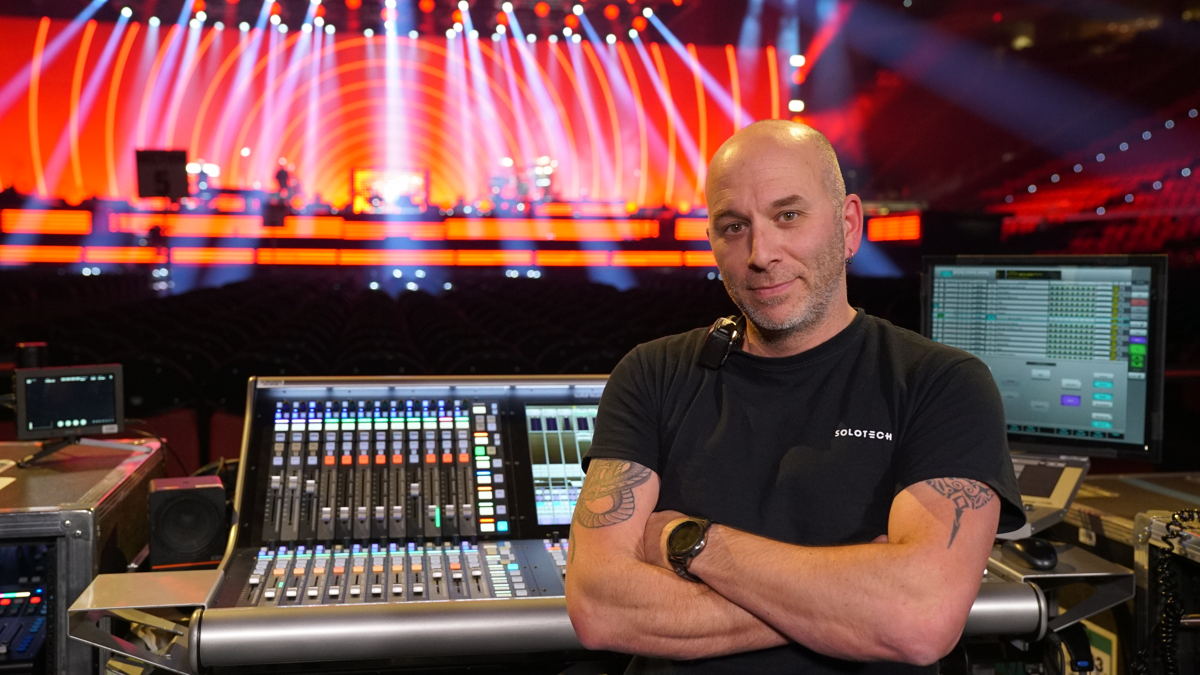 Dion's most recent residency at the Colosseum, simply entitled "Celine," spanned nine years. "So the legacy of the Caesar's show is in this console for touring," says Desjardins. "Of course, we had to adapt to the new environment, but what is great about the SSL is that you are able to add or remove channels and change configurations without losing anything. If they add two extra violin players next week there are enough features in the console to be able to integrate them really fast, without losing what we did in the past. That's really important for us."
The L550 offers other features that Savage uses all the time to make his job easier, he says. For example, "My solos—guitar, or violin—are always on the same fader on the console, so I never have to look for them. It's very important to have the primary elements close to me. With this console that's super easy to do."
Having has such a long working relationship with SSL, it should come as no surprise to learn that the company consulted with Desjardins and Savage when the design process for the Live console was launched. "We really liked the sound of it, especially the top end, which was outstanding," Desjardins recalls. When it became commercially available, the production switched to the new desk, and for good reason, he says. "Overall, it was a better sounding product than what we used to encounter. It was pleasing to our ears and had a lot of nice features."
Nearly six years later, Desjardins' opinion is unchanged. "Everything sounds more real, I would say, than any other console. There's less harshness. For me, the transparency of the audio was a major factor in preferring this console over others on the market at that time—and even today."
​
About Solid State Logic
​Solid State Logic is the world's leading manufacturer of analogue and digital audio consoles and provider of creative tools for music, broadcast, live and post production professionals. For more information about our award-winning products, please visit: www.solidstatelogic.com.
​