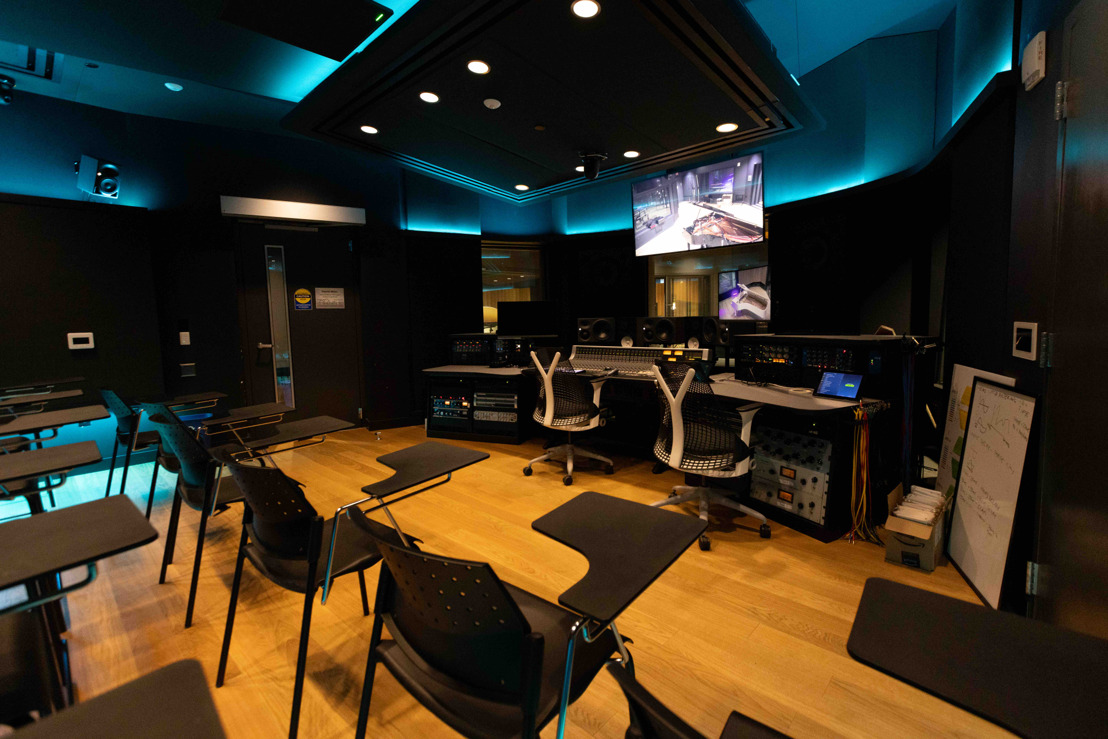 Arizona State University Trains the Next Generation of Audio Professionals with Lauten Audio Microphones
University's Popular Music concentration builds an inclusive, multidisciplinary community using time-tested techniques and the latest studio tools
PHOENIX, AZ, August 31, 2023 — Arizona State University [ASU] is one of the largest public universities in the United States, boasting a student population of over 150,000 engaged in a wide variety of educational programs and concentrations. Over the past three years, ASU has made significant investments in developing its Music programs, specifically in its Popular Music concentration. Spearheaded by ASU Director of Popular Music Erin Barra-Jean, the program has been designed from the ground-up with a progressive, multidisciplinary approach designed to build an inclusive, versatile community of audio professionals equipped for the rapidly changing worlds of the studio, stage, and screen. Key to this process has been ASU's investment in new studio technology, which has included a significant investment in Lauten Audio Microphones, specifically stereo pairs of the Eden Extra Large Diaphragm Tube Condenser and Atlantis Extra Large Diaphragm FET Condenser which are regularly used by students in the program.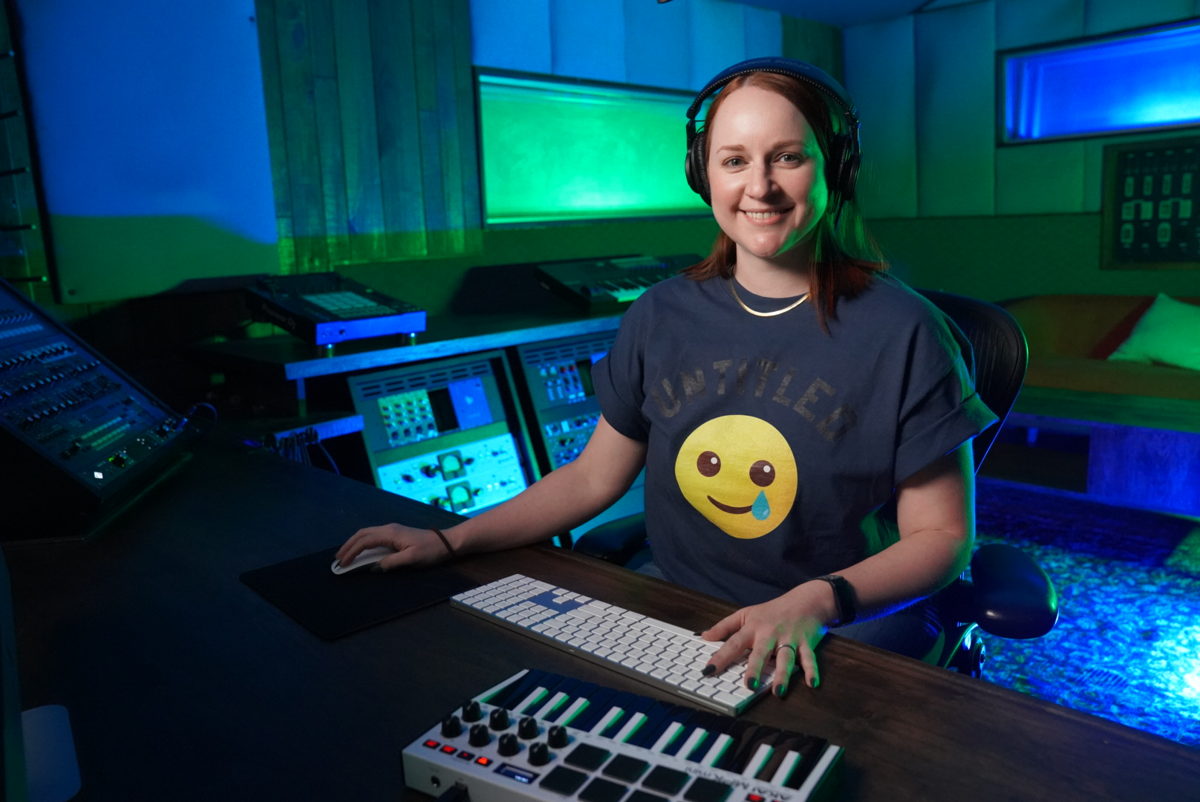 Empowering a new pro audio community from within
​ASU's Popular Music concentration may be on the newer side, but its approach to hands-on learning and building an inclusive community of learners is completely in line with the University's long standing charter statement that has applied to all of its programs for over a century. Combining these goals with a versatile, modern approach to pro audio education has ultimately built an environment that welcomes a greater breadth of students to the fold. "One of the primary goals for this program is to create a culture and environment where the backdrop is a community rather than a competition – something that I think sets us apart from some of the more exclusive, specialized programs elsewhere in the country," Barra-Jean explained. "Musicianship is broadly defined here to allow everyone to find a place and as long as our students put in the work and have the will to learn, they can come to this program and be excellent."
"Creative opportunities against that kind of backdrop can really change the game for a group of students. What can we do as a team? Who are you working with? That feels really different than being in a competitive space where you may feel obligated to stay in your lane."
Generating the kind of opportunities that allow students to explore different aspects of audio production is another major tenet of the program, a multidisciplinary approach that encourages students to take on multiple sub specialties – such as live event production, sound design, songwriting and more. By embracing the reality of the modern-day pro audio industry that often sees producers and engineers working simultaneously in both the studio and the live arena, ASU's program exposes its students to these intersecting worlds early in order to give them an enthusiasm and fluency in both, as well as the ability to self-determine their own career path based on their interests and specialities. "Being multidisciplinary is what a modern industry professional truly looks like, and the ability and desire to want to learn forever is an incredibly important aspect of having a sustainable career," she said. "Imparting all of this on them early is equipping them for that, as well as ensuring that they will be able to go into any audio situation and be effective."
In addition to setting the culture of the program, Barra-Jean was also responsible for equipping the university's brand new, state-of-the-art recording studio which was designed by internationally renowned studio design firm WSDG (Walters-Storyk Design Group) [Berklee College of Music, UCLA Herb Alpert School of Music, etc.] When it came to choosing main stereo pairs of microphones, Barra-Jean was drawn to the Lauten Audio Eden and Atlantis. "I made the decision to invest in the Lauten Eden and Atlantis because we needed versatile, high-quality microphones that we could use every day in the studio for as many applications as possible," she said. "The price point was right where it needed to be for us where we could get them and have exactly what we needed without having to blow the whole budget. I also have known [Lauten Audio President] Trent Thompson for many years and I trust his ears — they know how to make great microphones and I knew we wouldn't be disappointed."
Training the next generation of critical listeners
​From the first day in the program, students are encouraged to develop a sensibility towards sound that dictates their use of equipment, rather than the other way around. In doing so, the ASU faculty is able to encourage critical thinking that isn't bound to 'traditional' favorites in the studio. "The variations in sound between the 'classic' vintage microphones can often be quite significant, so I focus instead on helping students to understand the concepts behind how a microphone can sound, say, a 'forward' sounding mic versus a 'neutral' one and how that can work on different sources within a mix," said ASU Assistant Professor of Studio Engineering and Recording, Jorge Costa. "One of the most immediately useful things about the Lauten mics that we use on every session are that they have Lauten's Multi-Voicing Switch which makes those qualities incredibly easy to experiment with in a signal chain and allows the students to develop an ear for those qualities in a very actionable way."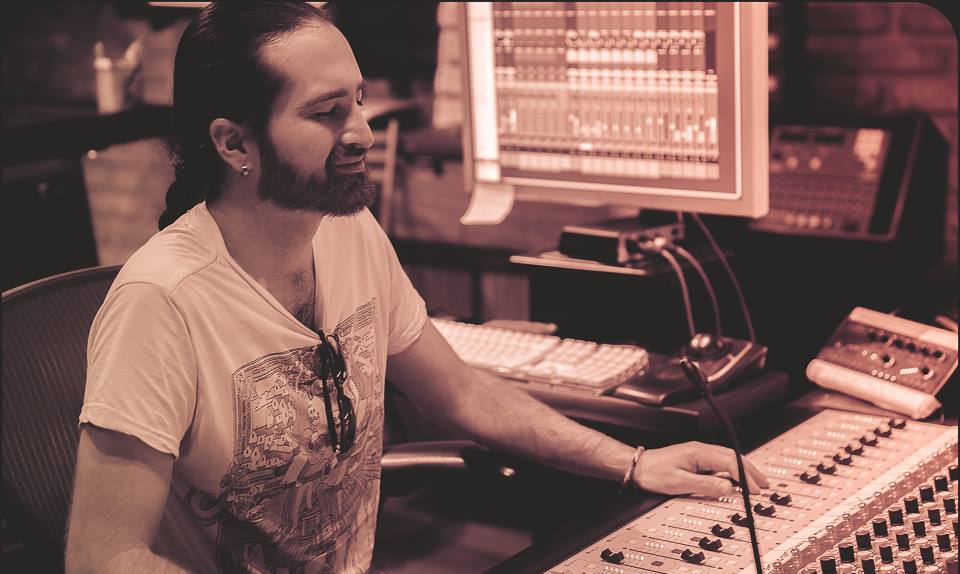 "This way the students are developing a problem-solving sensibility that is based on critical thinking rather than hearsay or biases based on what might have been used in the past. The fact that they can get all of these sounds out of an Eden or Atlantis also streamlines things considerably."
This problem-solving sensibility has already begun to manifest as the Popular Music concentration students have begun to expand beyond the confines of their own studios and interact with their colleagues in the music performance programs, including ASU's chamber orchestra and film school. True to the core of the program, the students are already applying their new expertise to an exciting range of different projects. "Teaching the students how to be the integrators of the experience, and expand them and that collaboration into the other programs such as film, theater, and orchestra is helping to give them transferable skills as well as the tools to make creative decisions themselves in all of these applications," he said. "Having immediately versatile tools like these Lauten microphones makes it easier for them to do that and powers them to work on any project they want."
"At the end of the day, it's the sound and the quality that really sells them on using them time and again." added Barra-Jean. "The Lautens fall into that look and feel category of much more expensive microphones while still being hardy and reliable for day to day use. We're very impressed with how the students have made use of them in their projects."
For more about the Lauten Audio, please click here.
About Lauten Audio
​Lauten Audio is a family-owned maker of original, inspiring microphones. Currently available products include the flagship "Eden" tube microphone, the award-winning "Atlantis" FET condenser microphone, the groundbreaking "Synergy Series" of noise-rejecting condenser microphones, and the new Series Black family of condenser microphones. Lauten Audio and its diverse family of users can be found in studios, on stages, and in homes worldwide.
For more information, visit http://www.lautenaudio.com or call 1-877-721-7018.

Steve Bailey Public Relations, Hummingbird Media, Inc.